The Pull: A Look at the Comics Dropping the Week of May 20th
Hey! Look! The Pull is back, because you know what? New comics are back! That's right. This week brings the return of new comics, led by my most anticipated release for the foreseeable future. Let's get to all that and more in The Pull, my weekly look at my buys, recommendations and curiosities from the week of comics.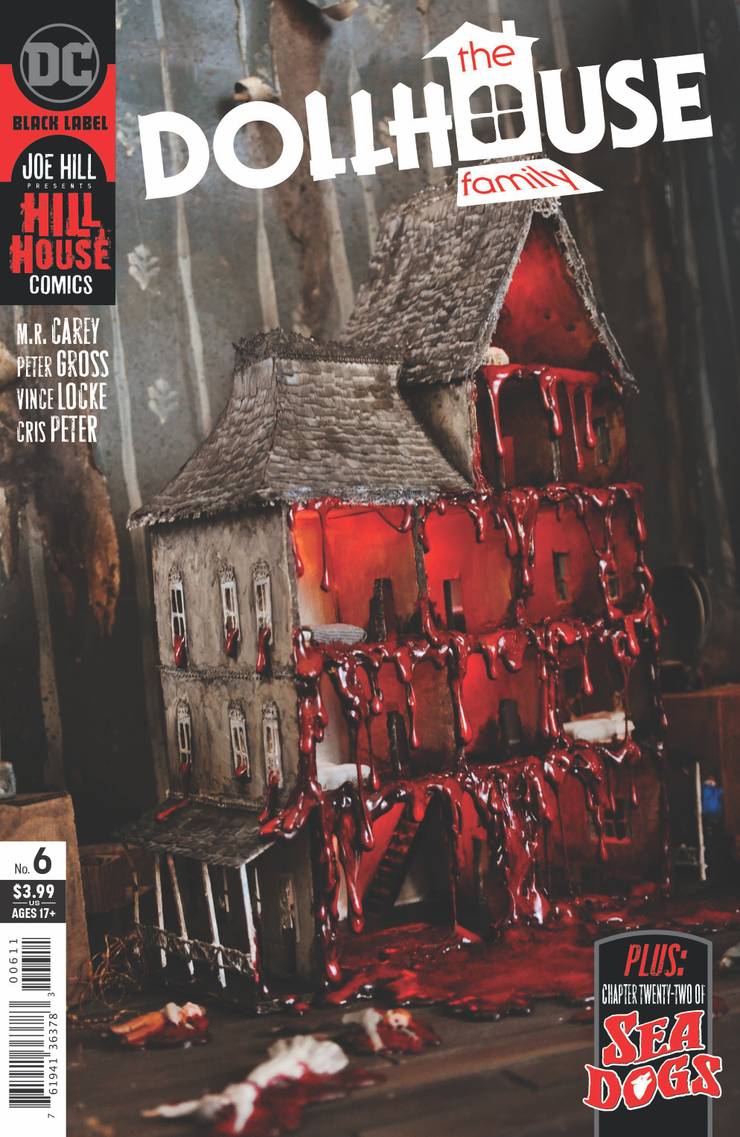 Book of the Week: The Dollhouse Family #6
I may have mentioned I'm fond of this comic before.
But in case you missed it, I am rather fond of this comic. Mike Carey and Peter Gross are doing what they do: work, and making comics that are above and beyond the vast majority of monthly titles out there. The Dollhouse Family is on my shortlist for best comics of 2020 so far, and given what has happened in the first five issues, this final issue could bring anything from tragedy to a heartwarming family story. Yes, I am saying a comic with a cover featuring a dollhouse covered in blood could end up being a heartwarming family story, but it's true. Carey and Gross are master storytellers, and a big part of the reason for that is they're able to make anything work and make it feel earned at the same time.
I genuinely cannot wait for this. I'm a bit cautious about going to the comic shop right now for obvious pandemic reasons, but you know what? The Dollhouse Family's finale is worth it to me.
I'll still probably do curbside pickup anyways, though.
The rest of this article is for
subscribers only.
Want to read it? A monthly SKTCHD subscription is just $4.99, or the price of one Marvel #1.
Or for the lower rate, you can sign up on our quarterly plan for just $3.99 a month, or the price of one regularly priced comic.
Learn more about what you get with a subscription