The Pull: A Look at the Comics Dropping the Week of May 26th
For one last time, one of my very favorite personal phrases in comics can be utilized. Let's get to that and more in this week's edition of The Pull.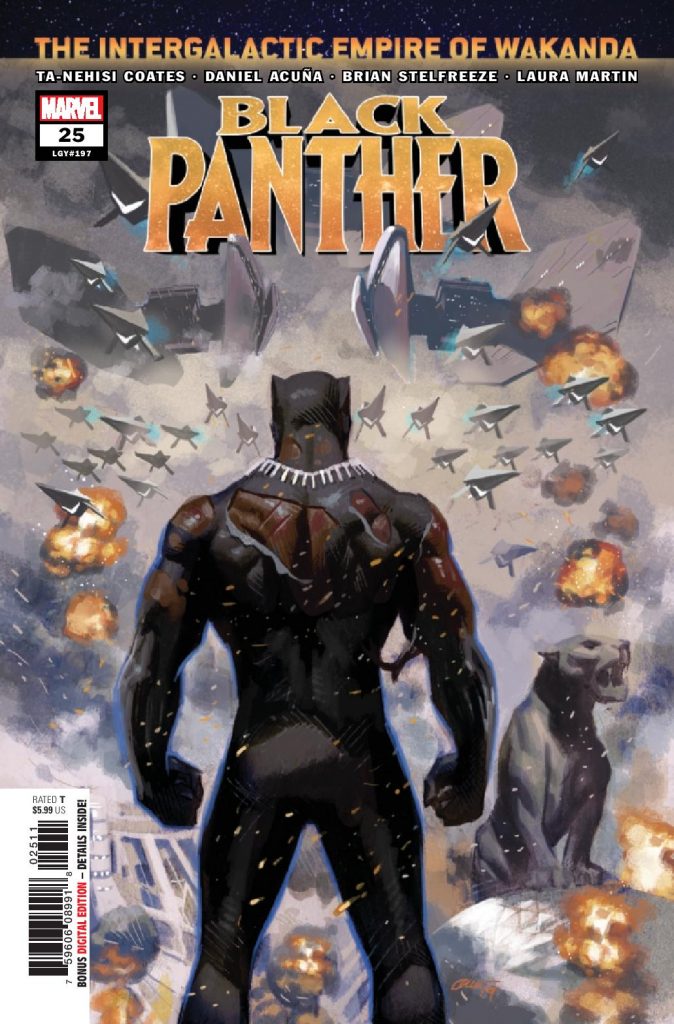 Book of the Week: Black Panther #25
SPACE PANTHER!
I really thought about leaving it to just that. It's been such a long time of me celebrating each issue of this volume with those two words that it would have just felt right. But I'm excited to see how this story ends, even if it has been a long, long time in the making. While it has meandered a bit, Ta-Nehisi Coates has done some very special things throughout his run on Black Panther, particularly on The Intergalactic Empire of Wakanda half. It helped that Daniel Acuna has done career best work here, and that he's able to close it out himself with the pair of Brian Stelfreeze and Laura Martin. This is going to be one of the best looking comics of the week, no doubt.
More than that, it's cool that Coates was able to tackle a long run like this on a title, an increasingly rare concept. That he was able to do that primarily with two main artists makes it even more impressive. I can't wait to see how my beloved SPACE PANTHER! ends. We'll find out today.
The rest of this article is for
subscribers only.
Want to read it? A monthly SKTCHD subscription is just $4.99, or the price of one Marvel #1.
Or for the lower rate, you can sign up on our quarterly plan for just $3.99 a month, or the price of one regularly priced comic.
Want the lowest price? Sign up for the Annual Plan, which is just $2.99 a month.
Learn more about what you get with a subscription