Comics Disassembled: Ten Things of Note from the Past Week in Comics, Led by Someone Nailing It!
This column normally looks at the past week in news, but because I was at Emerald City Comic Con and couldn't knock out an edition of Comics Disassembled last week, you're getting a double up in news. And there is a lot. So, so much. Let get to ten things I liked or didn't like from the week of comics, led by an editor deserving a raise for a decision they made.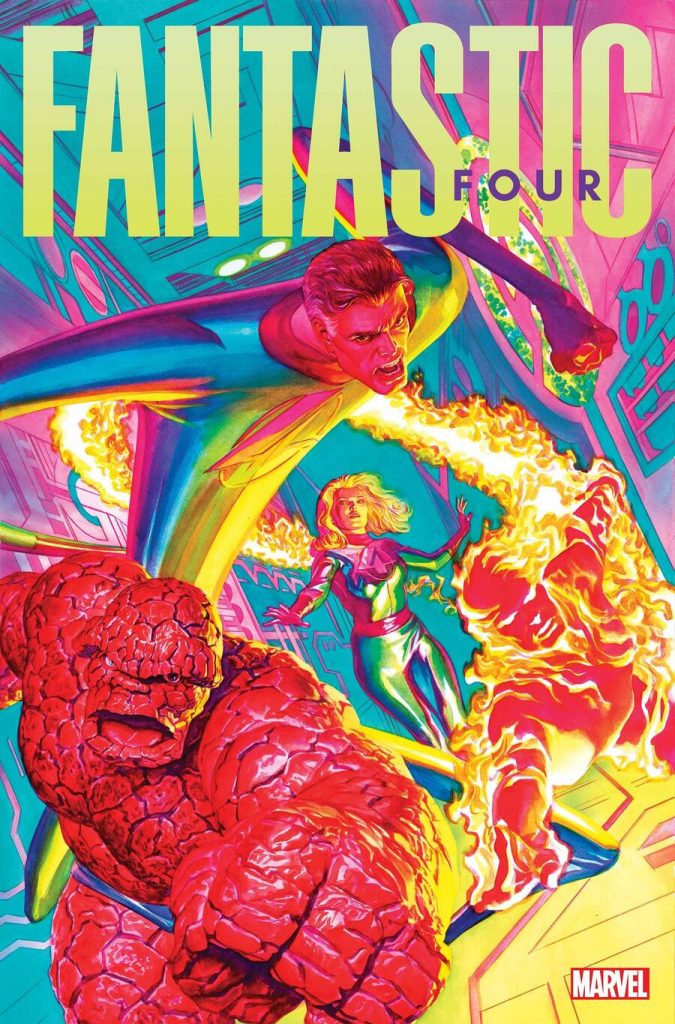 1. The Perfect Comic Creator Casting Doesn't Exist…
Oh, it does, my friends. It does.
Now!
Fantastic Four has always been a tough nut to crack, with immense variance writer to writer. Finding the right fit isn't easy from a casting standpoint. Big names, smaller names, whatever the names, it can be a struggle. And yet, the editorial time behind the series did it this time. With respect to the great Iban Coello, November's new Fantastic four series is all about the writer, as Ryan North will be the new scribe behind it. Few can pair braininess and camaraderie like North can, a perfect combination of strengths for Marvel's First Family. I genuinely cannot wait to see what he has in store.
I especially love that after the enormity of the recent series, North is dialing it back, with the run starting with a trio – although I am guessing it's a quartet, for obvious reasons – of focus issues on different members of the team to start off this volume. Done-in-one focus issues for a team book can be exceptional, and with North telling them, I am extremely into it. This is perfect casting and the perfect change-of-pace. I can't wait for this Fantastic Four series! This is something I haven't been able to say in a while. Show me the magic, Ryan! I can't wait!
2. The Ignatz Noms, K I L L I N G I T
I was in a coffee shop in Seattle browsing Twitter when I saw the Ignatz Awards nominees had been announced. The time and place of learning about these noms is not typically relevant, except for the fact it's extremely unusual that I did. That's because when I looked at the list, I was immediately blown away by how perfect they are despite the fact I haven't read all of them – yet! It wasn't the universal greatness, it was just how hyper specific they are, and how fully they're oriented around "these are the best comics in our eyes, and we don't care where they came from." Did it help that four of my 20 favorites were on this list? Sure! But it's a great list and guide to even more for readers such as myself.
The one that really impressed me, though, was the inclusion of The Many Deaths of Laila Starr. While this renowned mini-series from Ram V and Filipe Andrade is hardly an unusual pick given how beloved it was, it's a BOOM! release, something that's not usually expected to be Ignatz bait. But that's what has always impressed me about these awards. Not to diminish any other comic awards, but these feel the most focused on quality wherever it comes from of any of them.
Anyways, good job by the "panel of comics professionals" behind these nominees, and shouts to R. Kikuo Johnson's No One Else, my favorite comic of 2021 and a nominee for Outstanding Graphic Novel. It rules and I want only good things for that incredible comic.
The rest of this article is for
subscribers only.
Want to read it? A monthly SKTCHD subscription is just $4.99, or the price of one Marvel #1.
Or for the lower rate, you can sign up on our quarterly plan for just $3.99 a month, or the price of one regularly priced comic.
Want the lowest price? Sign up for the Annual Plan, which is just $2.99 a month.
Learn more about what you get with a subscription
---
Important post publishing editor's note: I made the mistake of assuming this was every shop's discount dropping. This was not. This was Comix Experience's discount dropping based off ordering volume. Not every shop saw any changes, and if they did – up or down – it was dependent on how much they ordered.↩