The Pull: A Look at the Comics Dropping the Week of November 25th
The SWORRRRRRRDSSSSSS!!!!!!! come to an end this week. Will nothing ever be the same? Will everything always be the same? I don't know, man, it's a comic, calm down. Let's look at the week of releases in another edition of The Pull.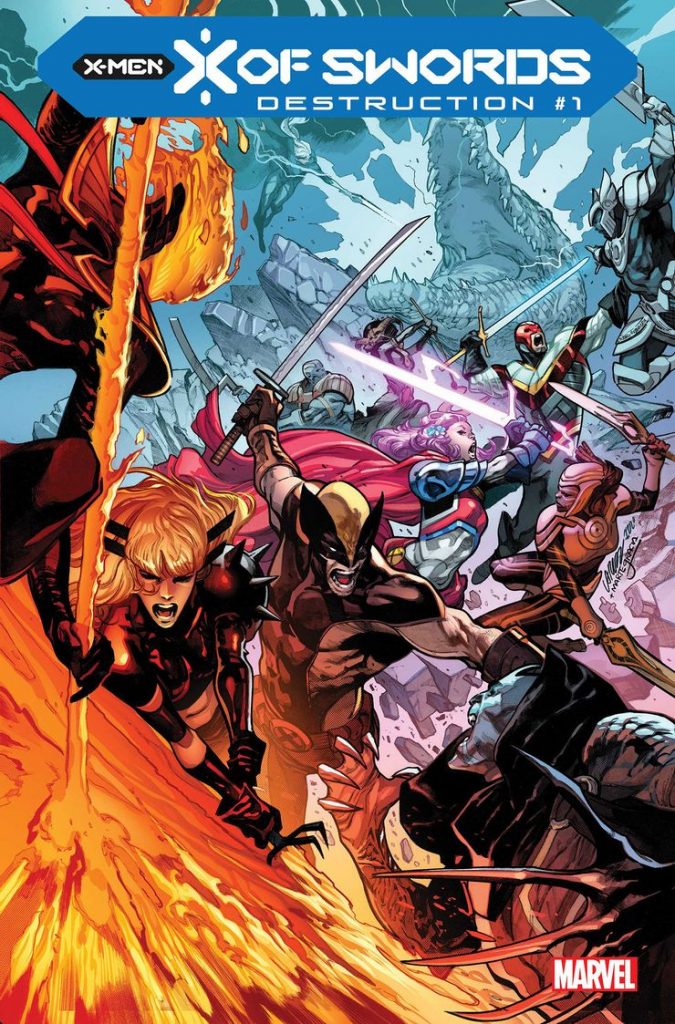 Book of the Week: X of Swords: Destruction #1
SWORRRRRRRDSSSSSS!!!!!!!
Just kidding. I wouldn't do that to you on a book of the week. It was likely obvious that the concluding chapter of X of Swords, a polarizing as all get out X-Men event, would be the title that takes the top spot here. That likely became even more obvious after I revealed myself as a straight up lover of this series in last week's feature, but still!
Here's something about this issue that's either a very good thing or a very bad thing to you: I have no idea what this issue is going to be about. After 21 preceding issues, you'd likely think we should know, but I love that about it! There are two other chapters dropping this week, so a lot will be laid out there, but I think this finale will set up all kinds of chess pieces and do some very interesting things. Even more crucially, it's from the squad of Jonathan Hickman, Tini Howard, Pepe Larraz and Marte Gracia, so we know this is going to be tremendously well crafted. Pair that with the immense uncertainty that surrounds what it could be – something I am on record as being into – and I am extremely jazzed for this. Let's do this!
The rest of this article is for
subscribers only.
Want to read it? A monthly SKTCHD subscription is just $4.99, or the price of one Marvel #1.
Or for the lower rate, you can sign up on our quarterly plan for just $3.99 a month, or the price of one regularly priced comic.
Want only the longform content? Sign up for the monthly longforms only plan, which is just $2.99 a month.
Learn more about what you get with a subscription