The Pull: A Look at the Comics Dropping the Week of October 20th
An intense competition for the book of the week slot finds me electing to use a tiebreaker of my own creation. Let's get to that and more in The Pull, a look at my buys, recommendations, and curiosities from the week of comics, led by a team supreme doing their thing.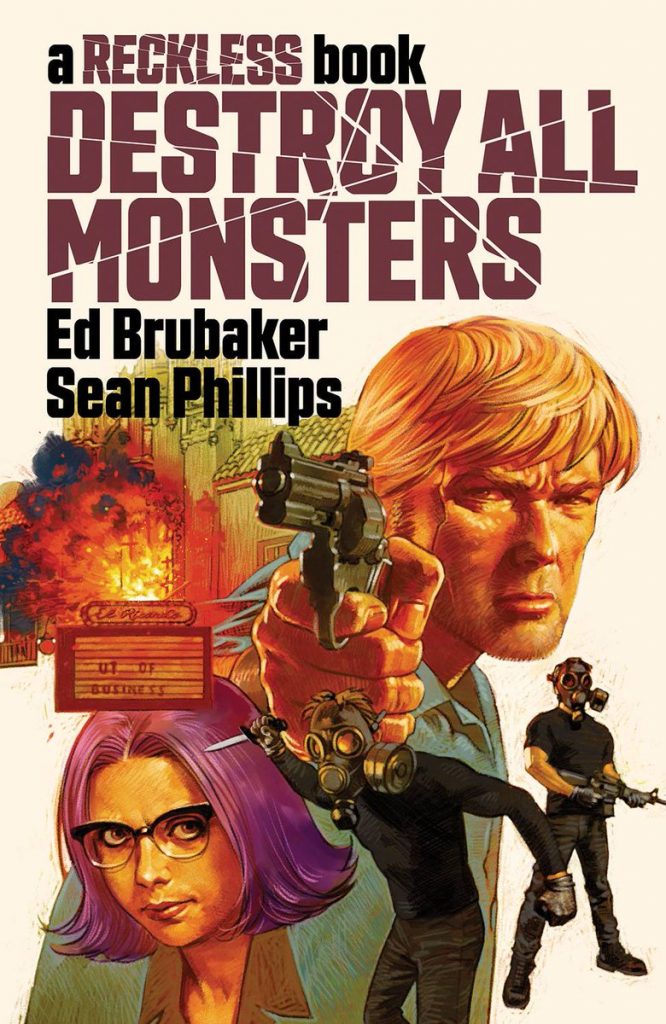 Book of the Week: Destroy All Monsters: A Reckless Book HC
I'm pretty sure I've said this before, but in case I haven't, Ed Brubaker and Sean Phillips releasing anything is as close as we have to a Book of the Week lock here on The Pull. This third book from the Reckless series has the best name so far – I'm here for any and every Godzilla reference – and its promise to have more of Anna, Ethan Reckless' teammate, makes this one particularly exciting (especially after it was revealed the fourth book would be her as the primary character).
I'll say this, and perhaps this is an unpopular take, but: I'm preferring the original graphic novel era of the Brubaker and Phillips partnership. While I don't know if I'd say the Reckless books are my absolute favorite of their efforts, the combination of production value and storytelling designed for this format in an exemplary way makes each one of them a special, perfect treat. And I know they're going to be good. It's just knowing that they will be a complete story that I can pick up again any time and reread with ease makes it all the better. I love Reckless.
The rest of this article is for
subscribers only.
Want to read it? A monthly SKTCHD subscription is just $4.99, or the price of one Marvel #1.
Or for the lower rate, you can sign up on our quarterly plan for just $3.99 a month, or the price of one regularly priced comic.
Want the lowest price? Sign up for the Annual Plan, which is just $2.99 a month.
Learn more about what you get with a subscription