The Pull: A Look at the Comics Dropping the Week of October 26th
The Pull begins at the end, as this week's set of releases is highlighted by the finale to a modern classic.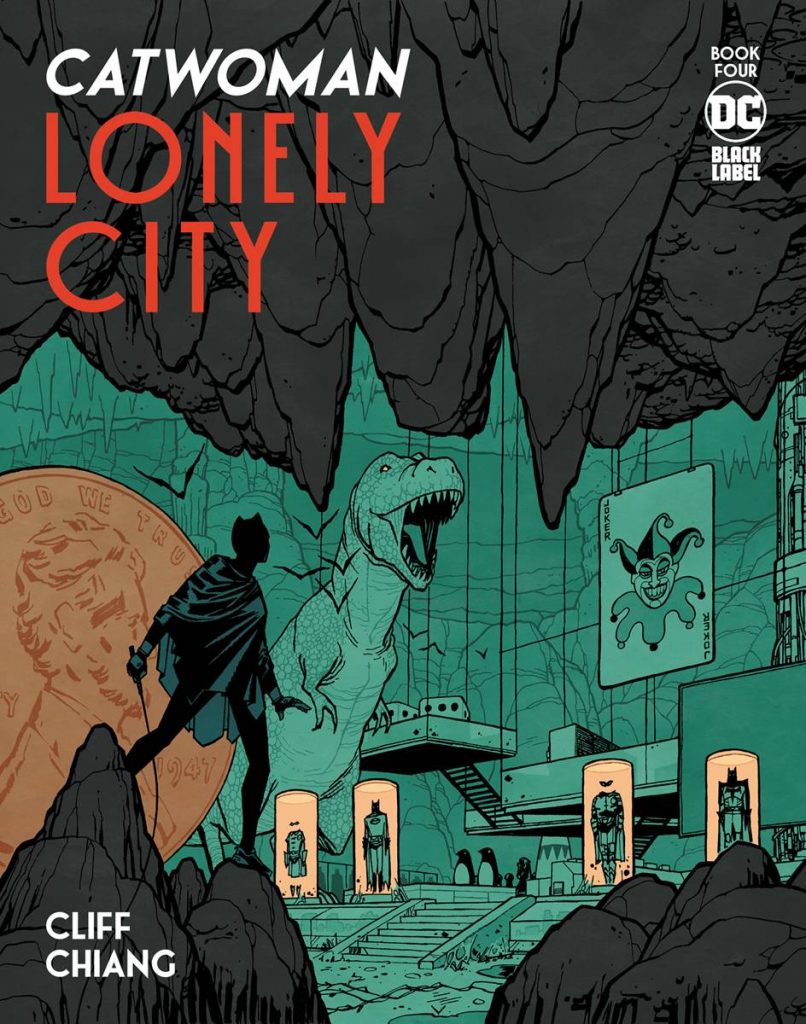 Book of the Week: Catwoman: Lonely City #4
As a gigantic fan of Paper Girls, know that I do not type these words lightly: Catwoman: Lonely City might be the best thing Cliff Chiang has ever done. It's a modern masterpiece of the character and city of Gotham, a Catwoman story that explores Gotham and the idea of superheroes aging in a way that feels fantastic in the way it should but realistic in a way that elevates the entire story. It's a story for our times. It's a story about our times. But it's also about Selina Kyle, and an exploration of who she is and what it means to be that character.
It's also one of the finest talents of this era for the medium of comics getting the chance to do his own thing completely and delivering even more fully. The expectations for this series were always great. Cliff Chiang – the writer, the artist, the colorist, the letterer, the heartbreaker – has exceeded them with room to spare. I have had the chance to read this issue many times over already, but instead, I wait for the print release. This title deserves that, and I cannot wait to read it again when the whole thing is collected.
Needless to say, if you haven't read this series yet, now's the time.
The rest of this article is for
subscribers only.
Want to read it? A monthly SKTCHD subscription is just $4.99, or the price of one Marvel #1.
Or for the lower rate, you can sign up on our quarterly plan for just $3.99 a month, or the price of one regularly priced comic.
Want the lowest price? Sign up for the Annual Plan, which is just $2.99 a month.
Learn more about what you get with a subscription