The Pull: A Look at the Comics Dropping the Week of October 2nd
Greetings from New York City, where it's a couple days from New York Comic Con and I'm drinking a Starbucks Mocha Frappuccino while waiting to head off to dinner. After all, this city never sleeps so why should I? But you know what else doesn't sleep? COMICS. Let's look at all my buys, recommendations and curiosities from the week of comics in The Pull.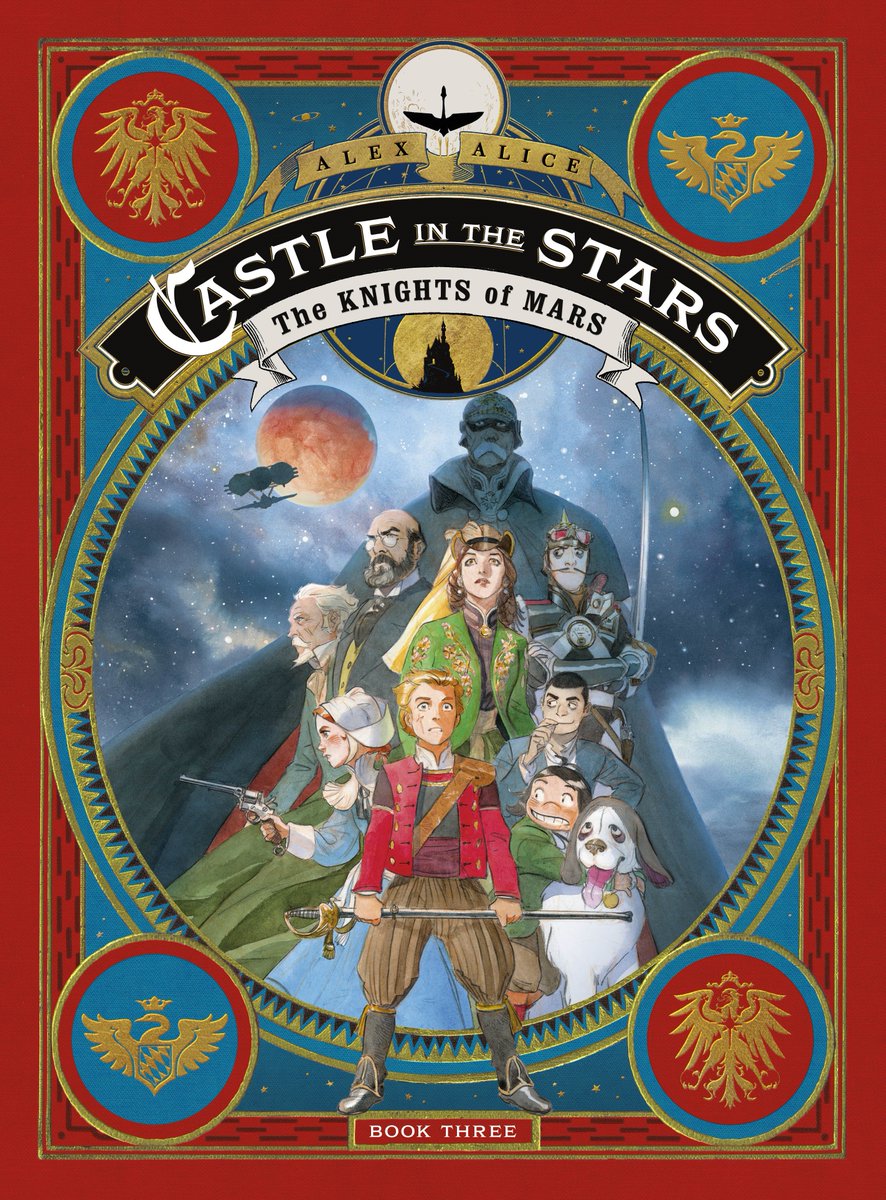 Book of the Week: Castle in the Stars Vol. 3 The Knights of Mars
In a big week, my pick for Book of the Week is the third book in a middle grade readers series from France. That might seem odd, but have you ever seen Alex Alice's art? This series has been described by yours truly as "what if Hayao Miyazaki – specifically Castle of Cagliostro era Miyazaki – made a Final Fantasy comic?" That scenario may very well be my most highly desired comic concept, so yes, I very much enjoyed the first two volumes of this book.
It's basically about space travel and kids and adventure and secret histories and French things and finding yourself in the face of tragedy, but boy, does it do all of those things as well as can be expected. Plus, Alice is an astonishing artist, from his brilliant watercolor art to his page layouts to his character acting and beyond. This is a good comic for all ages – or at least I wager it is, as I have it already but have yet to read it – and one released by a publisher that makes every release a work of art from a production standpoint. I highly recommend this series. It's a good one.
The rest of this article is for
subscribers only.
Want to read it? A monthly SKTCHD subscription is just $4.99, or the price of one Marvel #1.
Or for the lower rate, you can sign up on our quarterly plan for just $3.99 a month, or the price of one regularly priced comic.
Learn more about what you get with a subscription