The Pull: A Look at the Comics Dropping the Week of September 1st
A curious week of releases is led by a finale at the top. Let's look at that and more in this week's edition of The Pull.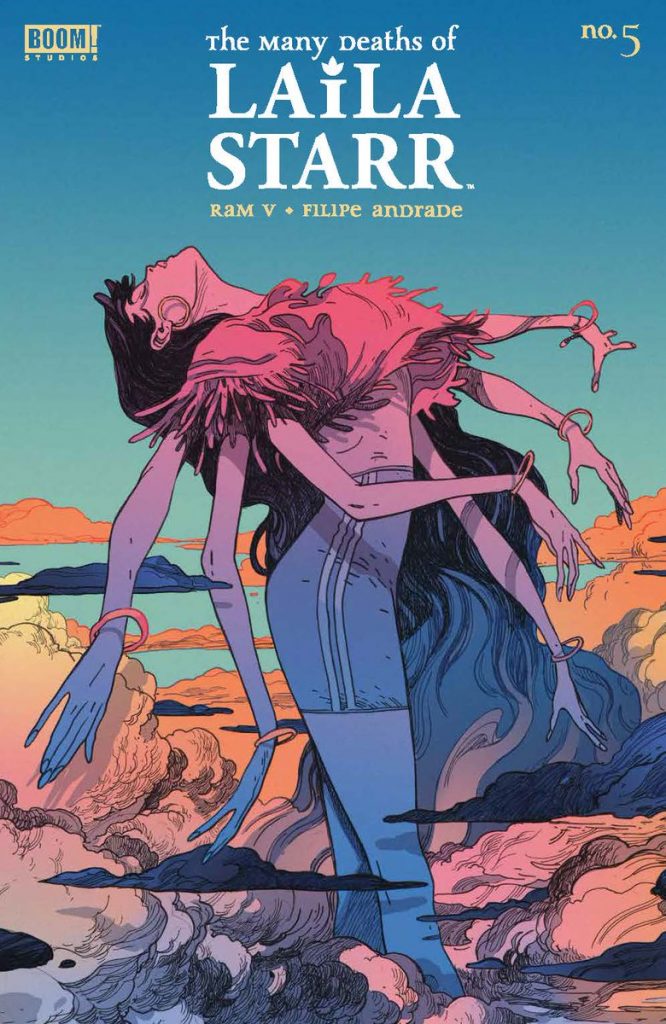 Book of the Week: The Many Deaths of Laila Starr #5
I've loved this mini-series from Ram V, Filipe Andrade and friends. It's been one of my favorite comics of 2021, a fantastic idea with even better execution, and now we're at a place where we get to see the culmination of this entire storyline. What has Laila's many deaths led to? What has Darius' life taken him to? Will the finale deliver what it promised in the beginning, with a cure to death from the latter character?
These are all good questions. One of the things I enjoy most about this series is that Ram and Filipe have done such a remarkable job of making each necessary answer something totally unexpected, or even the same for the method of delivery of said answer. Did I ever expect to read a comic where a cigarette serves as the narrator of the story? Absolutely not, until Ram told me on Off Panel it was coming. But even knowing that, the execution outdistanced the idea by far.
That's been the way of Laila Starr. A big, intriguing idea that has proven to be even better than the promise it had from the start. I don't know what the team will give us, but I have little doubt of one thing: it's going to be a heck of a finish.
The rest of this article is for
subscribers only.
Want to read it? A monthly SKTCHD subscription is just $4.99, or the price of one Marvel #1.
Or for the lower rate, you can sign up on our quarterly plan for just $3.99 a month, or the price of one regularly priced comic.
Want the lowest price? Sign up for the Annual Plan, which is just $2.99 a month.
Learn more about what you get with a subscription