The September Mailbag Q&A is here!
It's that time! The monthly Mailbag Q&A is here, as I dove into a wide variety of questions from subscribers and patrons. It's a super fun, sprawling mix, just the way I like it!
What would you say is the most glaring hole in your overall comics knowledge? (For example, do you wish you were more familiar with the works of a notable creator, Franco-Belgian comics, manhwa, Webtoon comics, or any other category you can think of) – Andrew Tan
Honestly? Everything that isn't superhero comics. I know a lot about superhero comics, but every other facet of comics is something I could improve on. I'm a dabbler, and I read something from every facet, but I never go all in because there's so much. Here's my biggest misses, though:
Sandman
Love & Rockets
Basically all Franco-Belgian comics
Manga outside Naoki Urasawa
Alternative comics, but really modern deep indie stuff too
I try to be a balanced reader, but there's only so much time. I endeavor to be better, though! Fingers crossed I get there!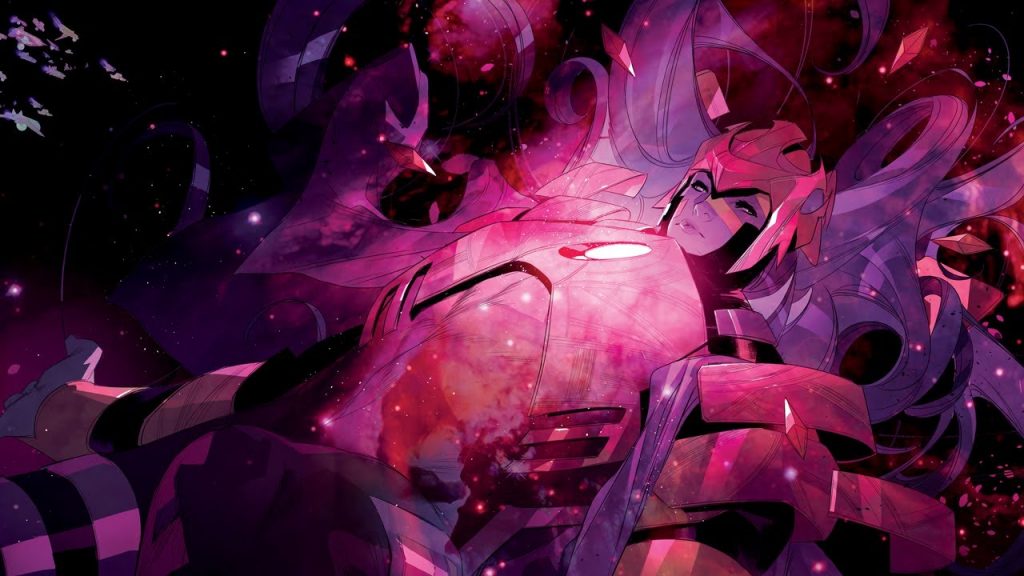 Favorite new #1 this year? – Keigen Rea
Now, please forgive me if I've forgotten something, but I'd probably say either of the big BOOM! #1s in Seven Secrets and We Only Find Them When They're Dead. Incredible talent behind both of them. Great ideas. Better execution. Top notch production value. They're both everything I want out of a #1. While I am almost certainly forgetting something I'll be mad at myself later for – like Wicked Things #1, which I just remembered and also love (and also is curiously BOOM!) – those two stand out right off the bat. But that may be a case of recency bias working in their favor.
Let's say the SKTCHD comic book store is opening in the spring of 2021. What is your business plan for single issue comics in the current climate? Pull only? Pulls plus a few shelf copies of the "known" books? (Batman, Amazing Spider-Man, X-Men, Avengers, etc.) Do you take chances on a little bit of everything, and if so, what is your ordering criteria? Also, how do you liquidate back stock of single issues that didn't sell? (e.g. $1 bins, 50% off section, etc.) – Chris Burton
Originally, my plan was to not even carry single issues. When I talked with someone about that, they suggested that I was insane because single issues would form my cash flow, with trades/graphic novel customers being less predictable. The more I thought about it over the years, the more correct they seemed, but I still preferred it to be tight. So it would be pulls plus a few shelf copies, ordering deeper on bigger books. The way I look at it, it'd be a more curated approach, where I don't necessarily order everything for the shelf, but I order more for the things I believe in.
So for something like a generic Dynamite or Dark Horse release, unless there was a clear vision for it or some angle I could sell, I'd order for pulls only. I'd need to see a market to order more on, because what's the point of getting burned on inventory that doesn't clearly have something I can pitch readers on.
As for liquidating back stock, I think it'd be a mix of sales events – not using back issues until there is a big hype worthy event I can throw that would draw attention to it – but also more curated type grab bags, like, "2020 #1s to try!" or "All of Fred Van Lente and Jefte Palo's Taskmaster because it rules!" Things that I could deliver an easier sell on rather than just hoping for the best. That said, I would definitely watch what I carry to make sure I'm not missing out on value, as some modern releases get crazy valuable stupid fast because speculators.
The interesting thing about all of this is my original idea of no single issues only feels increasingly correct as time passes, but even with that idea in mind, I do think I'd want a bit of a presence on that front in my shop. Which would have been called SKTCHD, so you nailed it there!
Related to this, to be successful do you think you would have to lean into the collector market (back issues, variants) a bit more than you would have, say, 2-3 years ago? – Chris Burton
I don't think so, really. One thing that's important to consider is if I opened a comic shop, it would be in Anchorage, Alaska, a city that already has an existing, well-known shop. They offer a lot in terms of back issues and variants. So what I'd be aiming for would be counter-programming, a more bookstore type feel. So with that in mind, my shop would have a little of that action – more on the back issue side, though – but it wouldn't be a primary focus.
Are you gonna play the Avengers game? – Keigen Rea
I am playing the Avengers game! I haven't played a lot of it because I've been busy and because I also picked up Tony Hawk Pro Skater 1+2, but from what I've played I've enjoyed a lot. It's an interesting story, Kamala Khan is great, it's simple but entertaining action, and it features a whole lot of things I enjoy from Marvel history like A.I.M., Phil Sheldon and Taskmaster. It's nowhere near as good as the Spider-Man game as far as this generation titles are concerned, but it's entertaining so far. I can dig it, even if it might not be quite as great as I hoped for.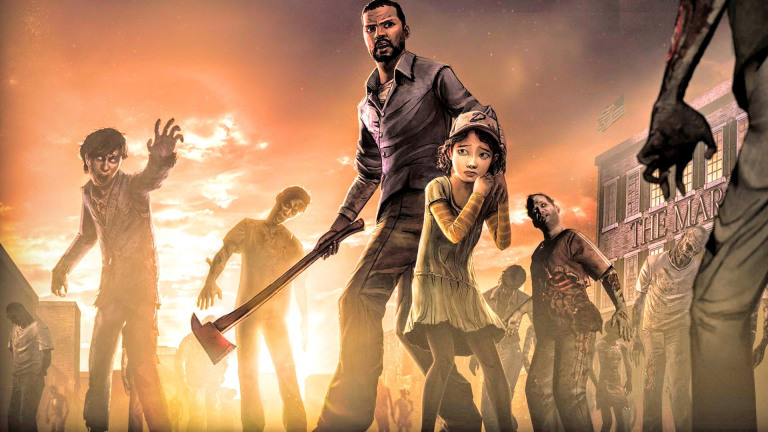 What are your favorite comic book-based video games of all time? – Andrew Tan
Here's a top six in no particular order (but the first one is number one, so in some particular order):
Telltale's The Walking Dead: One of my favorite games ever, period. I would run through a wall or a horde of zombies to protect Clementine.
The X-Men Arcade Game: I put so, so, so many quarters into this machine. Is it a truly great game? No. Is it essential to my fandom and a whole lot of fun? Yes. I dream of someday having a four player cabinet in my home.
Captain America and The Avengers: This Sega Genesis game is probably terrible in retrospect, but it was really my first experience with The Avengers, making me love them – and bizarrely villains like Klaw, Crossbones and The Grim Reaper. It's like a worse version of the X-Men arcade, but it still has a special place in my heart.
Marvel vs. Capcom (all versions of it): I love Capcom, I love Marvel and I love fighting games. Plus, I am very good at fighting games. This scratched a whole lot of itches.
Spider-Man PS4: Realistically, this is probably the best game on this list. It's a heck of an achievement, and a whole lot of fun to play.
Fables: The Wolf Among Us: Telltale gets two spots on this list, but this is also the only other comic property that really worked for them. The Guardians of the Galaxy game from them was a nothingburger. This on the other hand was A+ noir and a perfect meshing of Fables with the Telltale game mechanics.
The rest of this article is for
subscribers only.
Want to read it? A monthly SKTCHD subscription is just $4.99, or the price of one Marvel #1.
Or for the lower rate, you can sign up on our quarterly plan for just $3.99 a month, or the price of one regularly priced comic.
Want only the longform content? Sign up for the monthly longforms only plan, which is just $2.99 a month.
Learn more about what you get with a subscription