The Week That Was: The Biggest Stories from the Week of June 17, 2015
All of the biggest news from last week in one place, complete with the SKTCHD take on things
Every week, there's a ton of comic news, and seemingly more and more with each passing year and our increased adoption of the 24 hour news cycle. That's totally okay for most, but with SKTCHD being a one-man operation, there's only so much we can handle. That means no regular news postings, with everything getting collected Monday mornings in The Week That Was, a look at all of the biggest and most interesting new stories from comics with our take on the story. We're not going to cover everything—did I mention there is a lot of comic news these days?—but we'll be covering what's most of interest to SKTCHD and hopefully to you.
Find a news story interesting? Send it in via email and we'll take a look at it for this column.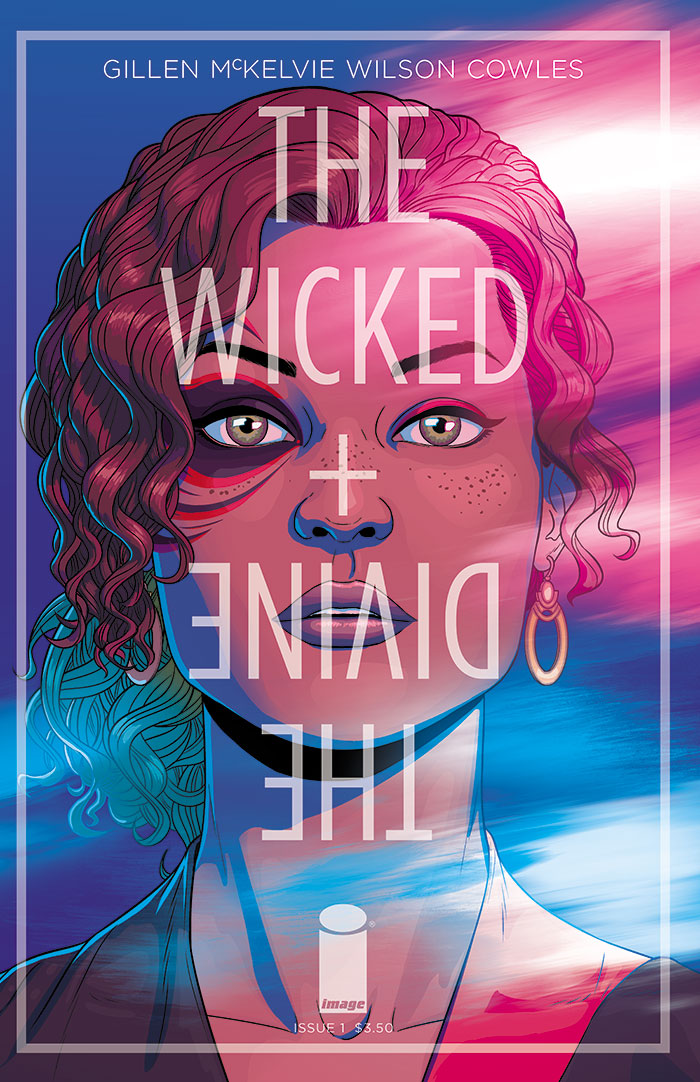 – While there are probably news stories more interesting to you out there, to me, Kieron Gillen's response to a wildly irresponsible and poorly thought out column by another comic site that proposed the idea that The Wicked + The Divine might be nearing cancellation is a must read. It's not very often we get real business lessons in comics from creators themselves, but Gillen's insight into the world of creator-owned and what works in it is an important read to contextualize what success looks like in 2015. While I'd say I have a better understanding on the subject than most—may I interest you in my longform piece on the subject?—a big part of the equation that we never get is real numbers. Gillen gives us that, and if you're interested in how comics work – especially creator-owned – I could not recommend this enough.
That said, here's to everyone who writes about comics: if you're going to write about something, make sure you know what you're talking about. If you don't, don't do it. It's why I never write about Grant Morrison comics. I'm too simple to understand them so I just avoid it.
– In what has to be the most unpopular comic news in some time, Kelly Sue DeConnick announced at HeroesCon that she'll be leaving Captain Marvel after Secret Wars. DeConnick's work with the character has revolutionized Carol Danvers and turned her into not just a popular character but almost a cult figure, and she is almost single-handedly responsible for the character being part of the upcoming Marvel movie slate. Her absence will definitely be felt. I have to wonder if this is so DeConnick can focus more on her creator-owned work and the new movie deal her and her husband Matt Fraction have, but I'm excited to see what is next for her.
– Huzzah for the Jasons! Southern Bastards has been optioned to be turned into a TV show on Fox, with both Jason Aaron and Jason Latour onboard as Executive Producers along with film and TV legend Scott Rudin (aka the only producer to every win an Emmy, Tony, Grammy AND Oscar). Some may hem and haw at comics being adapted, but I'm not one of them. I look at them as potentially fun continuances of a great story for a larger audience, and this type of thing could potentially make the Jason's lives easier to the point they can focus more on the book itself. That's a very good thing, and I'm happy for the duo. Plus, FX is a perfect home for an adaptation of the book, as they recently just wrapped the similar in feel and setting Justified.
– Rob Salkowitz writes at ICv2 about the new Marvel/ComiXology/Amazon deal, and it's an interesting read about a deal that is much bigger than I think anyone has given it credit for. The gist is Marvel resigned with ComiXology to exclusively release their digital comics for another year, but Marvel also will now be available for purchase on Amazon Kindle readers. That's huge. Read this quote from Salkowitz if you don't believe me:
Kindle isn't Amazon's platform for reaching comic book readers.  It's Amazon's platform for reaching all readers. comiXology counts its revenues in millions.  Amazon counts its revenues in billions. Moving these titles from a superior specialty app to an inferior mainstream app isn't a big deal for existing fans but it's a huge potential expansion of the market.
Expansion of the market is the truly important frontier for comics, as to really succeed, publishers need to find a way to find new readers, not just the ones they already have. This is a great way to potentially do that, and it's a big move in my opinion.
– Gawker found an interesting tidbit in the gift that keeps on giving to sites like Gawker – the Sony Pictures email hack. Apparently in a contract that went into effect in September of 2011 between Sony and Marvel, there were a list of key character traits that Spider-Man and Peter Parker had to have as part of the deal. Those characteristics included that Peter had to be caucasian and heterosexual, as well as being completely unable to cuss like a sailor or drink heavily or do drugs. Basically, he has to be completely inoffensive. That's brand control for you, and something that isn't entirely unexpected. That said, it looks a little funny in hindsight, what with the popularity of Miles Morales and everything.
– Congrats to John Layman and Rob Guillory, the team behind Chew. The animated adaptation of their comic finally has its Mason Savoy after Robin Williams' passing robbed them of one. Former Doctor Who David Tennant—aka one of the best people ever—will be voicing Savoy, and I think he's going to perform admirably. Really love that casting.
– Finally, Channing Tatum did a Reddit AMA where he briefly talked about his role as Gambit, but honestly, I don't really care about that. Read his AMA because he's a hilarious and genuine person who has very fascinating perspectives on sandwiches and general life habits. It's a great read. Here's an example. He was asked by a Reddit user if he had done anything recently where he thought, "I can't believe I did that!", and his response was priceless:
I just went to Iceland and tried to do a small expedition across the glacier and we didn't make it. We had to be emergency evacuated as there was a white out blizzard which I got to take a poop in. It actually freezes before it hits the ground.
That's gold, Jerry. GOLD.