Comic Shops on DC's Big Departure from Diamond
Yesterday, I covered DC's divorce from Diamond Comic Distributors at great length, answering ten key questions about the move in the process. Within that piece, I shared quotes from retailers I spoke to, and because they gave me so much, I wanted to make sure I shared not just highlights, but everything they thought about this move.
That's what this is. There is a lot of fascinating insight into the move, both from shops that are fine with it and those that are less so. These answers are well worth a read in full, even if I highlighted the juicier stuff in my article yesterday. Give these a read below, and thanks, as per usual, to participating shops.
Also, if you're a comic shop that would like to have their voice heard, feel free to email me any time at david@SKTCHD.com. I'm always open to featuring other shops in these pieces!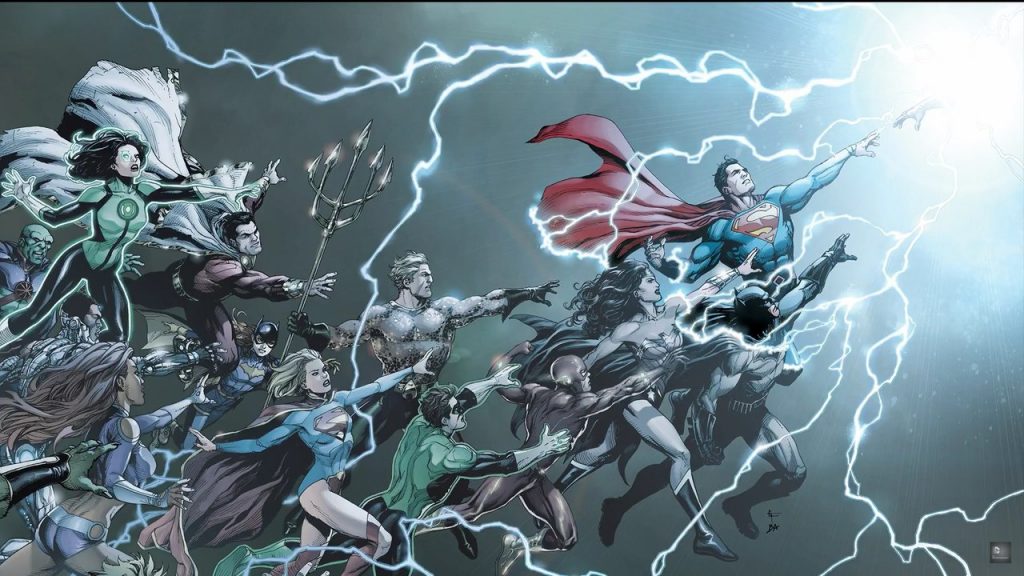 DC announced today it's going to no longer work with
Diamond, choosing to continue its business with Lunar/UCS going forward. Two
questions in one: what's your initial reaction from a retailer standpoint, and
how does this affect your shop?
Ralph DiBernardo, Jetpack Comics (Rochester, New Hampshire): DC leaving Diamond! Do I care? Nope. Not at all. This is a weird thing to happen, but only because it is happening at a weird time in all of our lives. Am I surprised? Not even a little. Both companies took the steps they thought were correct in <insert pandemic cliché here> but it was clear to retailers that this was troublesome for both parties…
First of all, I have complete respect and admiration for
Diamond comics. I am not one of the hundreds of retailers that have sat on the
sidelines bitching about Diamond. I am not the guy that showed up at a retailer
summit with a suitcase of damaged books to complain about. I am not the guy
screwing Diamond over by knowing their acceptable percentage of damages and
claiming just under that. I am not the shop complaining to Diamond about cover
stock on comics and I am not the guy bitching about Diamond having "what
amounts to" a monopoly on the industry. I can't wrap my head around how
Diamond accomplishes what it does, and they do it expertly.
I would like to insert here that many of my associates that are the guys I talk about above, are now the guys bitching about DC's new relationships and partnerships. Many of them are the guys beside themselves that DC would do this to Diamond. If you are a retailer that vocally complained about Diamond in the past, and now you're complaining about the new normal, you just don't understand our part in this business model.
The rest of this article is for
subscribers only.
Want to read it? A monthly SKTCHD subscription is just $4.99, or the price of one Marvel #1.
Or for the lower rate, you can sign up on our quarterly plan for just $3.99 a month, or the price of one regularly priced comic.
Learn more about what you get with a subscription