Milestone revolutionized superhero comics. Can it happen again?
In a time when information is easier to access than ever before, history is shaped by accessibility. The easier it is to engage with knowledge of the past, the more that history takes root and spreads. On the positive side, this gives people a deeper understanding of their respective cultures and educates others, helping them develop empathy toward people with different life experiences. On the negative side, there are bad actors who use easy access to historical falsehoods to corrupt their audience, spreading misinformation to fan the flames of hate.
In the digital age, if the access isn't there, the history disappears. Sadly, Milestone Comics fell victim to this erasure, and new readers haven't had the opportunity to see how DC's '90s imprint revolutionized the superhero genre. Created by four black men—writer/editor Dwayne McDuffie, artists Mike Davis and Denys Cowan, and entrepreneur Derek Dingle—Milestone sought to reflect the diversity of comics' readership, and produced some of the most distinct, compelling heroes of an era that was largely defined by x-treme homogeneity.
Discussions about diversity and inclusion in media were a huge part of the past decade's cultural discourse, and while I would see Milestone mentioned, it didn't get the attention it deserved as a driving force for these conversations 20 years earlier. That's because legal battles kept those comics from being republished, and until Milestone did right by its creators—specifically the widow of McDuffie, who passed in 2011—the comics wouldn't be available via official distribution channels. Those legal issues were resolved in 2019, and last year, DC Comics announced that the Milestone revival was forthcoming and started releasing digital collections. Just last week, DC provided more details about the Milestone rollout, and while creative teams are still being nailed down, it looks like DC is genuinely committed to bring back these characters.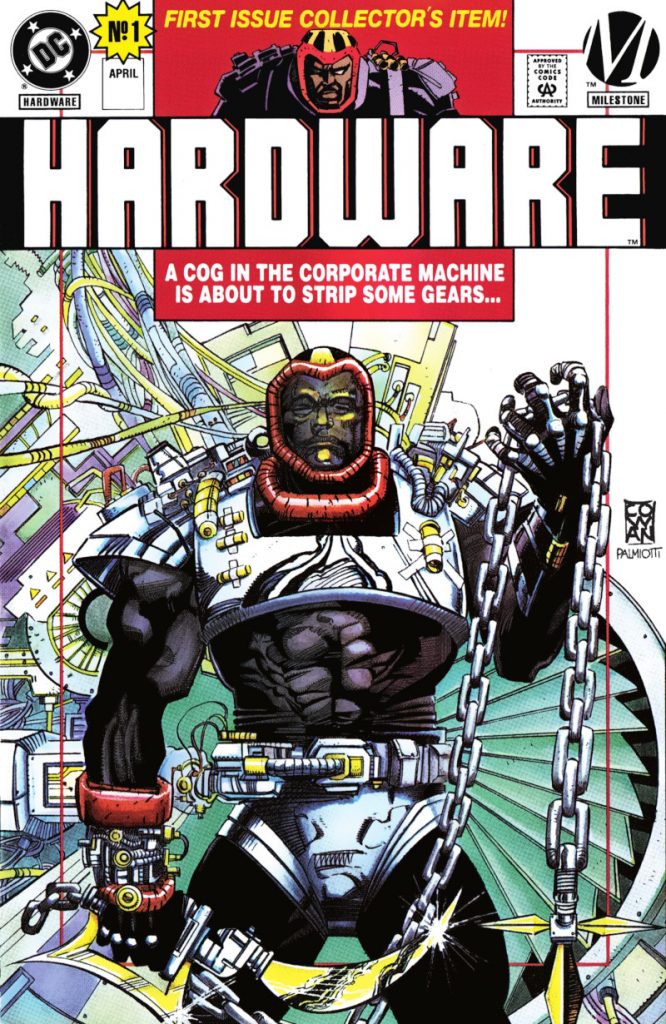 "Black people have never been in control of their own story in this country," says Davis when discussing the history of black superheroes in the Milestone-centric episode of Robert Kirkman's Secret History of Comics AMC documentary series. Milestone was an opportunity for black creators to build something of their own, channeling the thrilling creative energy of the superhero comics they grew up with, but telling stories with characters who represented the full array of human experiences. Black heroes were at the forefront, but Milestone was committed to including a wide variety of characters with different racial backgrounds, sexual orientations, and gender identities. And Milestone arrived fully developed thanks to the work of McDuffie, Davis, and writer Christopher Priest on the Dakota Universe bible, giving these characters superpowers through an inciting incident that tapped into issues of gang violence, police brutality, political corruption, and unlawful scientific experimentation on people of color.
I watched Static Shock as a teen and remember checking out a Static graphic novel from the local library, but that's the extent of my exposure to Milestone concepts beyond reading Wikipedia and online articles, longing for the days when these comics would be republished. I did become very familiar with McDuffie's TV work while recapping Justice League and Justice League Unlimited for The A.V. Club, gaining a deep appreciation for his sharp dialogue and insightful, provocative plots. He used a massive superhero ensemble to address complex political issues surrounding the might of the U.S. government and military after 9/11, and I desperately wanted to see what he had done building an entirely new superhero universe.
I finally got the opportunity last year when DC released one Hardware and two Icon volumes online to coincide with the news of Milestone's return during the first DC Fandome. The catch was that the comics would be taken down after the weekend so I only had two days to consume them. Turns out that was plenty of time because I couldn't stop reading, enthralled by this shockingly fresh superhero world with writing and art that put a lot of today's comics to shame. A few months later, DC formally released these books as digital collections, along with a volume of Static that included the first four issues of his series as well as 2001's Static: Rebirth Of The Cool, a miniseries that essentially functions as an epilogue to the original Dakotaverse.
The rest of this article is for
subscribers only.
Want to read it? A monthly SKTCHD subscription is just $4.99, or the price of one Marvel #1.
Or for the lower rate, you can sign up on our quarterly plan for just $3.99 a month, or the price of one regularly priced comic.
Want only the longform content? Sign up for the monthly longforms only plan, which is just $2.99 a month.
Learn more about what you get with a subscription
---
Not that one! The comic book inker!↩