Comic Creators, Telling Stories and the Power of New Media
The first time I ever went to a comic book convention, I was starstruck. It was 1997's Orlando MegaCon, and there I was, a 13-year-old surrounded by art heroes like Humberto Ramos, Joe Madureira, and George Perez. I couldn't believe what was happening. I could go up to any one of them and, presuming I didn't immediately start weeping out of joy, pick the brains of these living legends, asking them questions and quizzing them on specifics of their work. For a teenager from Alaska who loved comics, it was an experience unlike any I ever had before.
Now?
That's a Tuesday on Twitter.
The world is changing, and the distance between creators and fans is shorter than it has ever been. The way we enjoy media has morphed along with it, as anyone can create content in podcast or video form rather easily. All you really need is a smart phone, the will to make it happen, and boom! You're on YouTube or Apple Podcasts. 1 That's how someone like me, a now 36 year old that's still in Alaska, can create a podcast where he talks to many of the same people he once was fawning over in a convention hall in Florida.
But because of the simplification of communication and the democratization of media creation, it's not just random fans who can do this. We're in the personal branding era, a time where it isn't just good enough to be a basketball player or an actor. You need to be a hyphenate, someone who carries multiple roles with equal skill. NBA legend Vince Carter can be on the Atlanta Hawks while being a podcast personality, Will Smith can be a part-time movie star and full-time vlogger, actor Dax Shepard can both host Top Gear America and a tremendously popular podcast, and so on and so on. Those ideas complement each other, and if done well, these rising tides can lift all ships. Your notoriety in one format can lead to gains for the other, and from there, you aren't just known for one thing, but two, three, four, etc. etc.
It's an idea that the world of comics is embracing as well. Creators aren't just writers or artists or colorist or letterers or whatever anymore; they're podcasters, hosts of YouTube shows, Discord managers, newsletter writers, and any number of other things. You name it, creators are doing it, and it's only been increasing in recent years. And who can blame them? There's a ton of value to potentially be found there, both from a personal promotion standpoint and from a visibility one. While it's not a guaranteed success, the potential there is empowering.
It's a fascinating trend, and one that makes sense. If you can activate your fans and grow your reach, why wouldn't you want to take it? But it's also one that only seems to be growing, thriving as more creators dive in and strive to expand their skills. To better understand why this is happening, I reached out to some of the most successful and notable comic creators pulling double (or triple duty) to see what led them down this path, how their efforts have evolved, and what kind of value it brings to them in the process, exploring comic creators and the power of new media in this week's longform.
---
While these platforms have become increasingly viable for comic creators in the past few years, a few key people and ideas laid out the playbook for others to follow. Take Warren Ellis, for example. He's the new media maven of the comic world. Ellis, always the futurist, has had variations on his Warren Ellis Forums ideas throughout this century, and his long-running email newsletters have arguably been best in class for the better part of that span. He's not a comic book creator, but comedian Marc Maron showcased the potential of creating an interview podcast where someone with expertise in a subject talks in-depth with his peers. His show, WTF, is beloved for its ability to reveal truths and insight into what comedians do, and has been cited as an influence for many with interview shows. 2 And while it has less specific examples, the versatility, low barrier to entry and visual nature of YouTube makes it an attractive option for those in artistic fields. 3
The list goes on and on, but the point is this. These avenues allow creators to not just share their story but reveal a part of them that few ever get to see, all while controlling the narrative in a rare way. In the past, they'd need the press to connect with potential readers, and even then they'd be subject to the whims of the journalist they're working with. Now, it's as simple as you'd like it to be. Broadcasting to your legions of fans is easier than ever, helping you tell your story and promote your work without all of the hoops you previously had to jump through.
It might be part of a larger societal trend, but it's one that comic creators fit into quite nicely, as cartoonist Jim Rugg told me.
"I think we have personalities and skills that lend themselves to podcasts, newsletters, and YouTube," Rugg said. "We're hustlers and storytellers. And it's a competitive business. If you want to pay the bills with comics, you gotta sell books."
Cartoonist Jason Latour agrees with Rugg's perspective. Latour is the creator, host and producer of The Drawl, an ongoing interview series on YouTube and Apple Podcasts, and at least part of his desire to develop that from the fact he likes "performing." He recently created a video explaining why he does the show, and in it, he reveals how he was always interested in making movies. When his father passed away, it convinced him to get started on something that melded two of his great loves. So instead of making a book about comics, as one previously might have done, he created a video series where he discusses creativity and comics with the people who actually make them. It was a modern solution, and something that works incredibly well.
While Latour didn't go "in with a specific agenda other than to try and better understand why these people are doing what they do," The Drawl was at least in part the cartoonist pushing back on an experience he went through early on. He grew up seeing favorite creators disparage his "dream job," and despite his own distaste for that behavior, Latour quickly found himself doing the same thing when he began working in the field. As he shared with me, the "idea of inevitable toil really causes work to be joyless, and when something's joyless it becomes soulless." Those emotions could become overwhelming. That's why Latour made an effort to get back to the roots of creativity, a feeling of "eager curiosity and wonder," with The Drawl.
"I felt like if I could start talking about that and unpacking how exciting that can be – even when it's hard as hell to pursue the actual doing of the art – then maybe I might slowly figure out how get back to the way I felt when I was first discovering my voice and to make my heavy shit feel a little lighter," Latour told me. "And I just hope that maybe by virtue of performing that selfish act on some silly stage I might inadvertently do that for someone else too."
Each of the creators I spoke with had different reasons for getting into their respective side-projects. Rugg and fellow cartoonist Ed Piskor created their YouTube series Cartoonist Kayfabe on a road trip to Baltimore Comic Con in 2018, as they loved the conversations they'd have on those drives and wanted to figure out a way to make it work on video. Two weeks later, Cartoonist Kayfabe was recording its first video, with Rugg viewing the series as "a cross between a modern fanzine and a visit to a comics bullpen or studio," allowing Rugg, Piskor and friends to preserve and contribute to the "rich history" of comics.
Artist Shawn Crystal had a quartet of drivers inspiring him to take this step. When he was first getting started with his interview podcast, InkPulp Audio, Crystal had two jobs and a family to support. Even with a pair of full-time gigs, 4 he wasn't earning enough to make it work and, even worse, his career had stalled. As someone who loved podcasts 5 and conversing with his fellow artists, he thought developing his own podcast might raise awareness in his work, create a new avenue for his creativity, build a community amongst his peers, and hopefully make him a little money in the process. 6 So he gave it a shot, with InkPulp Audio being born from there.
Declan Shalvey's a man with many hats, as he doesn't just write and draw comics, he also publishes a bi-weekly newsletter about his work, hosts Twitch streams of drawing sessions, 7 and records a monthly interview podcast called Tape Dec, which he also, importantly, recorded the theme music for. While Shalvey facetiously suggested it was "probably narcissism" driving those moves, there were two main reasons for him going down those paths: he wanted to raise awareness in what he does while giving him a more intimate outlet to discuss comics and craft than social media presents. Platforms like Twitter or Instagram may give creators easy access to fans, but they also lack a certain amount of depth and nuance. Creating your own content homes allows you to escape potential downsides while presenting untapped upside. There's value there, and Shalvey hoped to find it.
Steg-Man and His Amazing Friends is artist Ryan Stegman's podcast he tackles with regular guest Donny Cates and the show's producers Ethan and Griffin. 8 It's a whim based exercise for the artist, as he was looking "to find a way to communicate with fans in a longer format" without having to live on social media. Crucially, it also tapped into Stegman's love of letters columns from when he was a kid, as they provided a view into the world of comic creators and fueled his excitement to read. He wanted to offer that same idea for a new generation of comic fans.
While there is nuance to each of their reasons and a certain level of pragmatism connected to their ideas, the defining overlap between each of the efforts these creators take on is this: passion. These outlets allow each creator to tap into their love of the medium they work in while being able to express themselves in a more creatively fulfilling and robust way than social media provides. If you ever talk to a comic creator about a great convention experience, they'll talk about how energizing they can be for them creatively. These exercises hit them in the same way at times, but with far less cost and travel involved. You consider all of that, and it's easy to see why this trend is growing in comics.
---
The problem, of course, is that creating content like this isn't quite as easy as you might be led to believe. As much as we like to pretend creating a successful podcast or YouTube show is you take one phone, add one or more people, sprinkle some internet on it and you have a hit, it's really not like that. These are platforms and mediums most comic creators haven't worked with previously, so there's naturally a learning curve. They may not be expensive to produce, but because of what goes into them, there's a time cost there. That's something the already busy comic creators of the world don't have an abundance of.
For Crystal and Stegman, that means working with producers on their respective podcasts. Crystal told me that without producer Alan Barnes, "InkPulp Audio wouldn't even exist," as his former student and current musician/sound designer helps him bring the show to life. Stegman works with the aforementioned Griffin and Ethan – podcast veterans themselves, previously recording their own show called Spider-Man Rewind – with the pair even becoming characters in the show itself, helping the artist "find ways to celebrate the medium we love."
Not everyone has access to producers, and sometimes, part of the fun is figuring out how to do it. Cartoonist Kayfabe and The Drawl fit those ideas, as they are more do-it-yourself outfits. The former is something Rugg and Piskor unite for one day a week, during which they record several videos in one sitting. Per Rugg, there's a main video they both "read or prepare for" as well as a one or two smaller videos, which they both are typically familiar with. The cartoonist admitted that they sometimes try to "super each other" with those, adding some spontaneity to their process.
Creating video content at volume has led to the pair's skills improving, as Rugg said that he's "sure we've improved to some degree through repetition, practice and feedback." One thing they excel at is in how much Kayfabe feels like Rugg and Piskor's aesthetic, something they've honed in on as they've moved along. They've built it up on the back end as well, with the duo upgrading their video and audio equipment as they've gotten more involved and invested in Cartoonist Kayfabe.
Latour's quite a bit more involved. Given his previously mentioned interest in film, that may come as no surprise. But even he admitted that when he started, he "had no intention of editing" the show as much as he does. When he first started The Drawl, he was using a camera with facial tracking software, which he described as looking "just good enough to be a problem." 9 As an artist, Latour wanted to ensure that "if an image exists it contributes to the whole experience," so he rethought his approach to reflect his desire to deliver compelling visuals and take creative risks.
"My little motto lately has been: It doesn't need to be professional, it needs to be interesting," Latour said.
His goal for production is being built for speed, not precision. That means focusing on efficiency of setup – he only packs a small camera bag of equipment, with one to three small cameras being the bulk of his gear – as the last thing he wants is to waste the time of his guests, especially considering he's often shooting in uncontrolled environments like bars or restaurants. 10 That makes filming The Drawl "a bit of a high wire act" for him, as "most of the time I'm shooting blind, setting up what I hope are workable compositions."
"It's where being a super confident comics artist pays dividends. My whole life is composing shots," Latour shared. "My brain does it without my consent."
As with any creative endeavor, these things can take on a life of their own. While the bulk of those I spoke to had goals for these projects that they're largely reaching, both Rugg and Latour have seen their respective efforts evolve since they first started. For Cartoonist Kayfabe – a show Rugg says is designed to tap into feelings he and Piskor get when discussing comics with other creators – that evolution seems to build off the community they've built. Other comic professionals enjoy what they do, with Rugg saying it "reminds me of my early experiences at comic shops – like suddenly I found people who spoke my language."
As that community has grown, so has the show. He and Piskor have added "different types of videos, like a weekly live video where we talk about what we're doing, what we're working on, what's coming up," and more, as well as live drawing videos and interviews with comic legends like Todd McFarlane and Dave Gibbons. My personal favorite Cartoonist Kayfabe episode type are the mail drop videos they do, as viewers send them boxes full of comics and the pair opens them and reacts to what they come across. These ones have a spontaneity to them that I love, 11 and the passion the pair has for comics can't help but shine through here. Ideas like that are super fun, but even as the content evolves, it all fits what they pair is trying to do.
"It's still part of what we originally intended – comics, comics, and comics – but some of the details change and we keep trying new things," Rugg shared.

Latour said he doesn't really know what The Drawl "even is anymore," an idea that could frustrate others but is something he likes about it. It makes sense, as he described the show as something he "designed to change." One thing that has surprised him is how the experience and the closeness Latour feels for his guests afterwards has led to both personal and creative rewards for the cartoonist.
"By the end of editing a video, I've listened to these discussions several times and had time to think about what they've said and why from nearly every angle. I didn't realize there would a therapeutic quality to that. Even when you've had some success you are faced with a lot of 'What the fuck is the point of what I do?'" Latour said. "So it's helped me deal with that and losing my father in some small way and helped me refine and rediscover just what making things is even about for me."
These experiences have led to gains for the creators of both the expected and unexpected variety. Some of it can be deeply personal, like what Latour noted. But others can be more precisely fitting the design of the project. Take Stegman's podcast, for example. While he's unsure of the direct value it brings to him as an artist, it's clear there is enthusiasm for his particular brand of podcasting. That can manifest itself in the conversation spilling over to social media, but also onto the official Steg-Man and His Amazing Friends Discord. That experience mirrors his hopes for community building akin to what we used to see in comic book letters columns, even if it is a lot of work.
"Discord actually turned out to be a lot to handle, but for better or worse it exists. I enjoy it, it just moves at such a break neck speed that I can't always make time for it," Stegman said. "I just want to stick with (the podcast) and have a direct line to fans.
"Whatever comes of it is gravy."
For Crystal, he's found that InkPulp Audio has become an essential part of his brand as a creator, saying the line between fans of his podcast and his art has blurred.
"They seem to be one and the same. In some cases, people have said that my art led them to my podcast, in other cases the opposite can be said," Crystal told me. "I do know this, it's very much a part of me and my career at this point. There is an extremely loyal and amazing fan base that listens to it, which I am so grateful for."
He even made a little money from the effort, as he used GoFundMe to fund the eighth season of InkPulp Audio, which he went on tour for in Portland, Oregon. While $2,575 might not seem like a mint, after 100 episodes he had "hit an impasse" with the revenue generation side of his plan. He turned to crowdfunding, an effort he described as "a success for the most part," ensuring him at least partial marks on the four-point plan he shared with me.
The truth is, success can be noisy in new media. I'd like to say Off Panel is a well-liked podcast, but given the dearth of information out there about what a "successful" show looks like, 12 even I have no idea. And I've been doing this for nearly five years and obsess over these things. For these creators, it can be much the same, and it's not much different on other platforms like YouTube, Twitch, email newsletters, and beyond. When I asked Shalvey if he's seen gains from his efforts, his response was simple: "Honestly, I don't really know."
"I think it's more likely some people who like my work will check it out, but I don't think it's getting my name out there or anything," Shalvey said in reference to his podcast. "Ultimately, it's just a fun thing to do, I keep it monthly so that it's manageable and doesn't negatively affect my work output."
The latter idea was something Latour was concerned about early on. The cartoonist was worried the show would hurt the perception of his career and create the idea that he didn't "make as many comics anymore" because of The Drawl.
"The reality is that a decade of 'monthly' books and all the behind-the-scenes stuff that goes into making them was starting to do the unimaginable and beat a lot of the love of making comics out of me," Latour said. "I think without this show I'd have quit comics."
He's found the experience of making The Drawl to be a "great storytelling exercise," as it removes some of the control you have when you're making comics. That can be a freeing, valuable experience for a storyteller.
"There are a million found and broken pieces in front of you that you have to glue into a story," Latour shared. "I compare it to when I started life drawing and my cartooning dramatically improved. I'm stupid enough to feel like when I'm back in comics regularly I'll be way better because of this experience."
Rugg has seen the most direct gains of anyone I spoke to in his effort with Piskor. When I asked him whether Cartoonist Kayfabe had specifically helped him think about his work differently, gotten the word out about his projects or expanded his audience, he responded plainly that he thought it had "done all three of those things."
"We've been invited to stores and conventions to do live Cartoonist Kayfabe events. I've had Cartoonist Kayfabe people show up at book signings and speaking engagements. So I think the show has helped me reach more people with my comics," Rugg said. "In terms of growing as a cartoonist, no doubt. We look at a lot of good cartoonists, comics, and interviews. It's a form of research and the discussions with Ed and other cartoonists definitely impacts my process and what I think about comics.
"It's been a huge positive in that regard."
This is something I alluded to earlier, but there's another value that podcasts, YouTube channels, streams, email newsletters, Patreons, Discords and any number of other channels bring to your favorite comic creators. That's giving them a level of control in getting the word out about their work to fans. Typically, creators are reliant on websites covering them or getting likes, retweets and shares on social media. Those are unpredictable experiences, utterly mercurial and dependent on people outside your purview. In an era where comics marketing is inconsistent at best, this puts a disproportionate amount of weight on the creator to not just be the maker of the work but the messenger as well.
By leveraging these other platforms, creators can connect with fans, increase their potential of being discovered by new readers, and maybe even provide a little more for themselves in the process. They're less subject to the whims of a dubious editor or a poorly worded tweet, and with that comes both safety and potential. That's a potent combination, especially in an era where each can be hard to come by. It doesn't always work, of course. Shalvey noted how activating subscribers of his newsletter can be a tough sell. But it's certainly good to have that option.
---
When this trend first started appearing – particularly when creators were developing their own podcasts – my body became 5% filled with the spirit of Ivan Drago. "I must break you," I quietly thought to myself as I recategorized favorite comic creators as competitors and mortal enemies of the podcasting arts. It's the sports fan in me, in which competition is essential and inescapable.
But that quickly shifted to something else, as I realized how dang good many of these creators were at executing these ideas. Look at Kieron Gillen and his revealing yet utterly Kieron-like newsletters. 13 Or Cartoonist Kayfabe and the insight and enthusiasm Ed and Jim deliver in each video. Or Jason and his brilliant storytelling chops being manifested in a new medium in The Drawl, style dripping from each video. Even – maybe especially! – Chip Zdarsky and the purely improvisational nature of his missives via email. I went from wanting to break them, Ivan Drago-style, to wanting to learn from them, as many of them bring something special to everything they do in these other mediums.
And the other 95% of me was just thrilled about the opportunity this provides creators. While there are occasional bad apples, as a creator like Ethan Van Sciver prefers to weaponize his platform for ugliness and abuse, the majority of those who leverage these new arenas are doing so at worst to generate excitement in their work and at best to spread genuine enthusiasm for this medium we all love. While these platforms aren't necessarily for everyone, the opportunity is there. They could generate real gains for comic creators, empowering them and giving them a better chance to reach fans and to let readers behind the curtain in the process. What's not to like about that?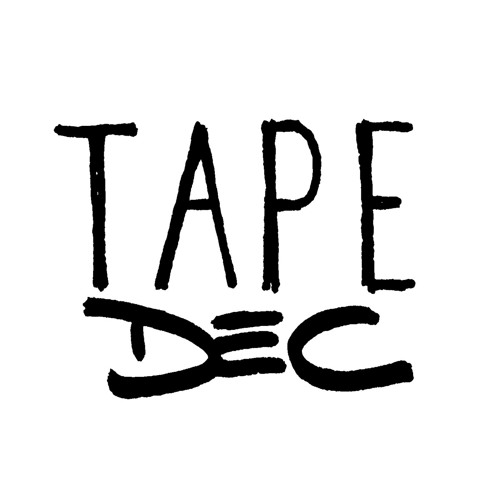 As Shalvey noted to me, "media is exploding in new directions right now," with the opportunity presenting itself for creative folks to gain from these opportunities.
"In one way, the fact that we're all freelancers means we have to be building our own personal brands," Shalvey said. "I'm surprised comics creators haven't jumped on this new media more, to be honest.
"You never know where someone will discover your work so you always gotta try stay on the pulse of things."
Crystal saw the power of this too, especially in a medium like comics where the attention of the largest publishers can be fleeting and what they pay can be difficult to live off of. He needed to take control of his life and career. An opportunity like InkPulp Audio gave him that chance.
"For me, realizing I was an entrepreneur in charge of my own business was extremely freeing," Crystal told me. "I couldn't keep working 60-hour weeks drawing for a company that didn't pay me enough to survive. My time is precious, my art is too, I needed to take control back and steer my own ship.
"It took me hitting bottom to realize what I need to do and what I was truly capable of."
With his podcast and his currently being Kickstarted art book, Crystal is betting on himself. He called it "more exciting, rewarding, and creative this way," before adding that he had "a very good feeling it's going to be much better for (him) financially."
Out of everyone I spoke to, Latour seems to be the one who is most enthralled with these new opportunities. It's easy to see why, as anyone can see he's pouring his heart and soul into The Drawl. He views these kinds of efforts as a modernization of what creators like Will Eisner previously did. He even suggested that if Eisner were alive today, he'd "likely embrace his era's strengths" instead of writing a book about comics.
"We live in a time where folks are obsessed with documentation. Instagram, YouTube, all these platforms that make telling any individual story so much easier," Latour said. "Comics creators tell stories, and I think we're doing ourselves a great disservice by not documenting our experiences making those stories— and putting our humanity up there to be examined alongside the work."
That last part is crucial to all of this. Fans often forget there are people behind these comics and characters we fawn over. These platforms give creators like Crystal, Latour, Rugg, Shalvey and Stegman an opportunity to remind people of that. It's ideas like this that make me hope this trend isn't just creators riding a wave, but the first of much more, building a stronger understanding of the work and the people behind it in the process.
"Art's not a magic trick. It's a flawed pursuit by flawed people. And I'm not excusing any artists out there of bad behavior, but it is beautiful when you realize that artists are regular people who sometimes make great work despite the traps we all fall into," Latour shared. "So even if only three people watch this stuff— making an effort to document these folks in their moment, in a way that lasts or are attempting to be well made has some value the culture of making comics now, and hopefully to people who are making them in whatever forms they take in the future."
"Unfortunately, it seems like no one outside of comics is going to curate that story anywhere near accurately," he added. "But that's okay. This is part of making comics too now.
"And when has making good comics ever been easy?"
Thanks to Crystal, Latour, Rugg, Shalvey and Stegman for insight into this world. Header image is from The Drawl's episode with Kyle Starks.