The "i" of the Beholder: A Look at Image Comics in the Post "Walking Dead" Era
2019 has been a strange year for Image Comics.
Of course, we always knew it would be. With notable hits and beloved titles like The Wicked + The Divine and Paper Girls set to end their runs and Saga's hiatus continuing at least throughout the bulk of the year, it was destined to be one. That alone would be enough to increase the amount of Tums in the average comic executive's diet. After all, losing one hit is tough. But losing multiple in one year, even if one was still slated to return? That starts to feel like a problem.
"That's okay, though." I remember thinking to myself. "At least they have The Walking Dead still!"
About that.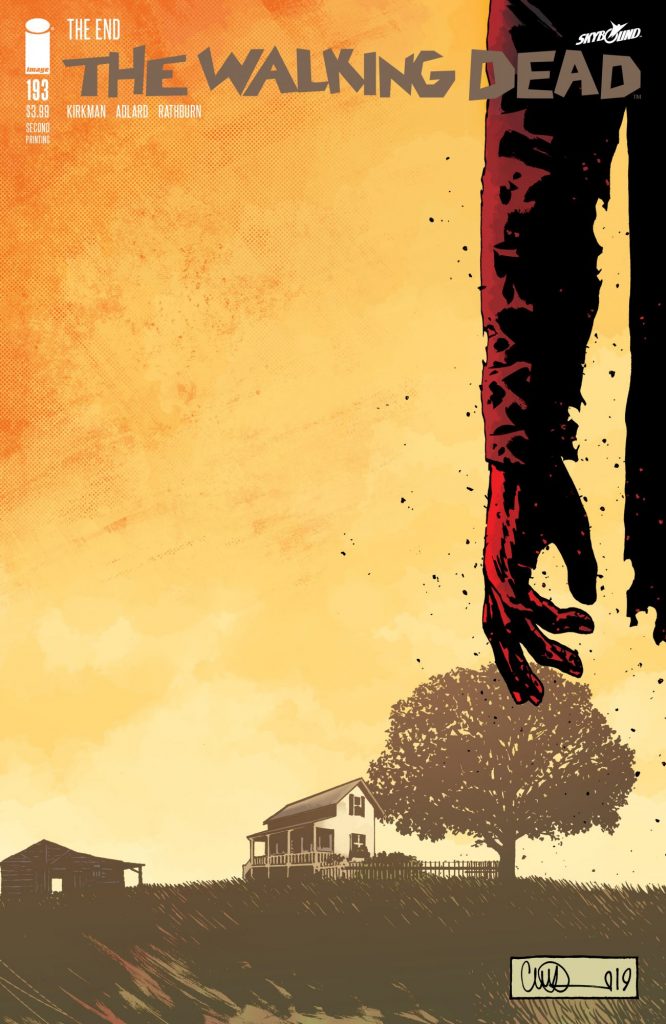 Robert Kirkman and Charlie Adlard ended their long-running series in July, shocking both readers and retailers in the process. Sure, the media empire marches onward, even expanding with additional shows despite the heat of the original series lessening. 28 But the comic itself has concluded, taking Image's top-selling title with it. 29 That's a big deal, and one that has a huge impact on Image's once potent position in the market.
At the peak of its powers, Image was the hottest name in the industry, generating a company-high 12.98% unit market share in comic shops in March 2015, 30 firmly establishing itself as the third largest publisher in the direct market in the process. 31 Creators wanted to be a part of the fun, fans feasted on the excitement of each Image Expo, and retailers were reaping the benefits. It was a high time, and one that seemed like it would keep on rolling forever. Why wouldn't it? They were the place to be, as far as a significant contingent of the comics world was concerned.
Fast forward to today and I've seen people wonder something barely imaginable in the recent past: "Is Image in trouble?"
Those kinds of losses can be tough to make up, as those titles were a big part of Image's pie. Even beyond that, the vaunted creator-owned publisher was already seemingly past its sales peak. Does that equate to a genuine struggle, though? Or is more complicated than it seems from the outside? Naturally, it's always the latter. We want to paint with broad strokes and have headlines like "How will Image Comics survive without The Walking Dead?!?!" But reality is always a bit less sexy than any sensationalistic title I could come up with.
It is a weird time, though, and one worth examining from the outside and the inside. That's what's happening today, as we're going to dig into the current state of the publisher by consulting its market position in recent years, before we take a look at how they are dealing with this new world order with perspective from Image's Publisher and Chief Creative Officer Eric Stephenson. By the end, hopefully we have some idea as to where everything stands, and answers to the questions I – and likely others! – have been wondering recently.
The rest of this article is for
subscribers only.
Want to read it? A monthly SKTCHD subscription is just $4.99, or the price of one Marvel #1.
Or for the lower rate, you can sign up on our quarterly plan for just $3.99 a month, or the price of one regularly priced comic.
Learn more about what you get with a subscription