The Art of the Future: Exploring the Work of Gael Bertrand
We highlight the work of one of Island Magazine's contributors in this week's art feature
It's funny how you many different ways you can discover a comic creator. It used to be you'd pick up a new comic and you'd think, "huh, I like this person's work" and then you follow them from then on, or maybe you hear about them in Wizard Magazine. These days, the path to discovery can take a lot of unexpected turns. Take artist Gael Bertrand, for example. I had genuinely never heard of him before this past Saturday when I saw Brandon Graham tweeting about the first four covers to the upcoming Island Magazine. When I saw the fourth one, I was blown away. "Who did that?!" I wondered. Then a little bit later I saw a snippet Graham tweeted from a story in Island – A Land Called Tarot by Bertrand – and I realized Bertrand had done the cover.
How had I never heard of this guy?
I looked up his work and I was genuinely shocked he wasn't a bigger name. Not to put too much pressure on the guy, but his art reminds me of a special blend of Hayao Miyazaki and Moebius, pairing a wondrous imagination and an odd lightness to his work with a real sense of detail and storytelling. His ability to create inviting and elaborate worlds is stunning, and each piece of art I saw from him felt more than just a singular image. It felt like being given a glimpse into a place Bertrand knows about but we don't. In short, the guy's an absolute beast, and someone I immediately will be watching out for in the future.
If you are like me before Saturday and have never experienced his work before, welcome to the future. Gael Bertrand is it. Feast your eyes on his work below and get excited to find out what's next from him, post Island. If this work is any indication, it will be something special.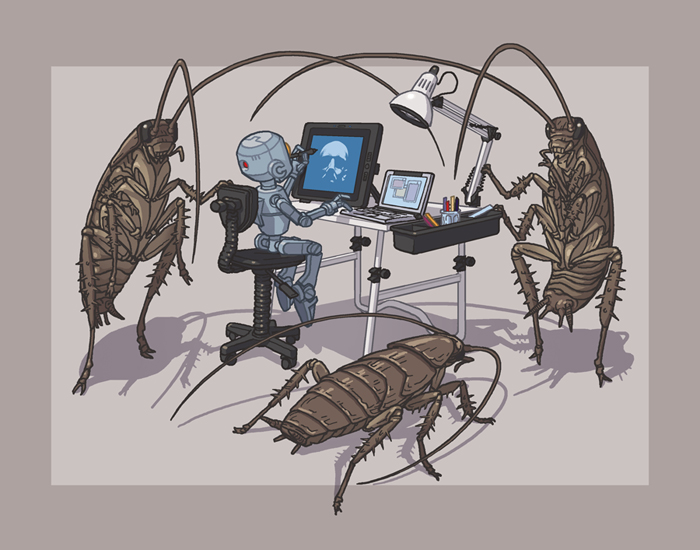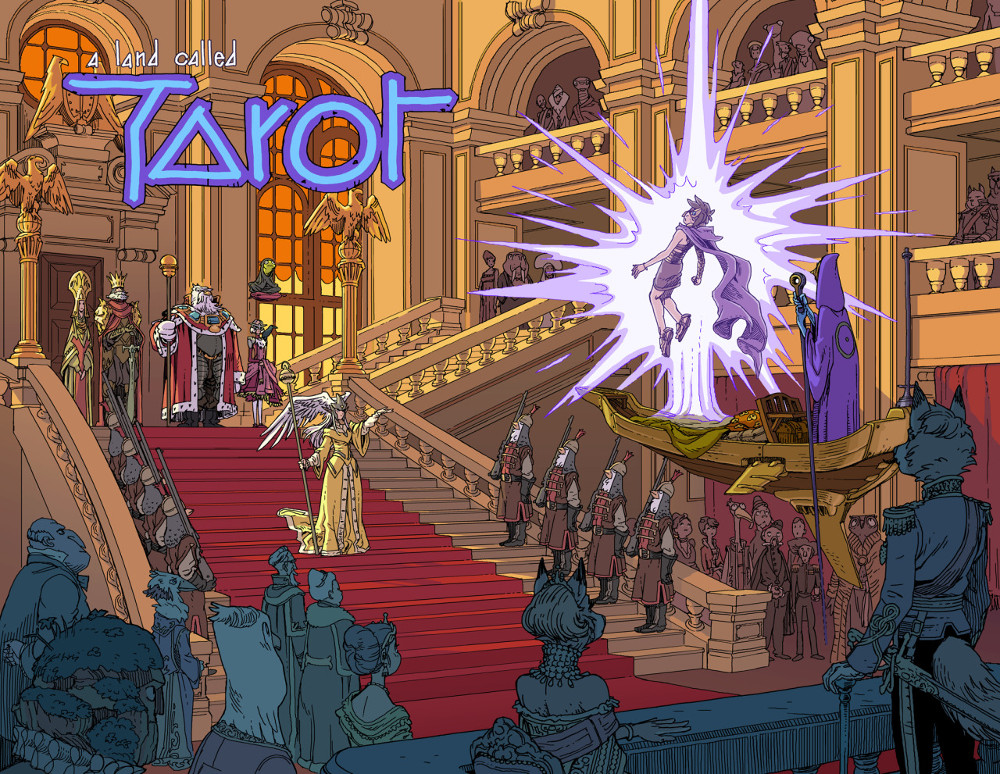 A Land Called Tarot from Island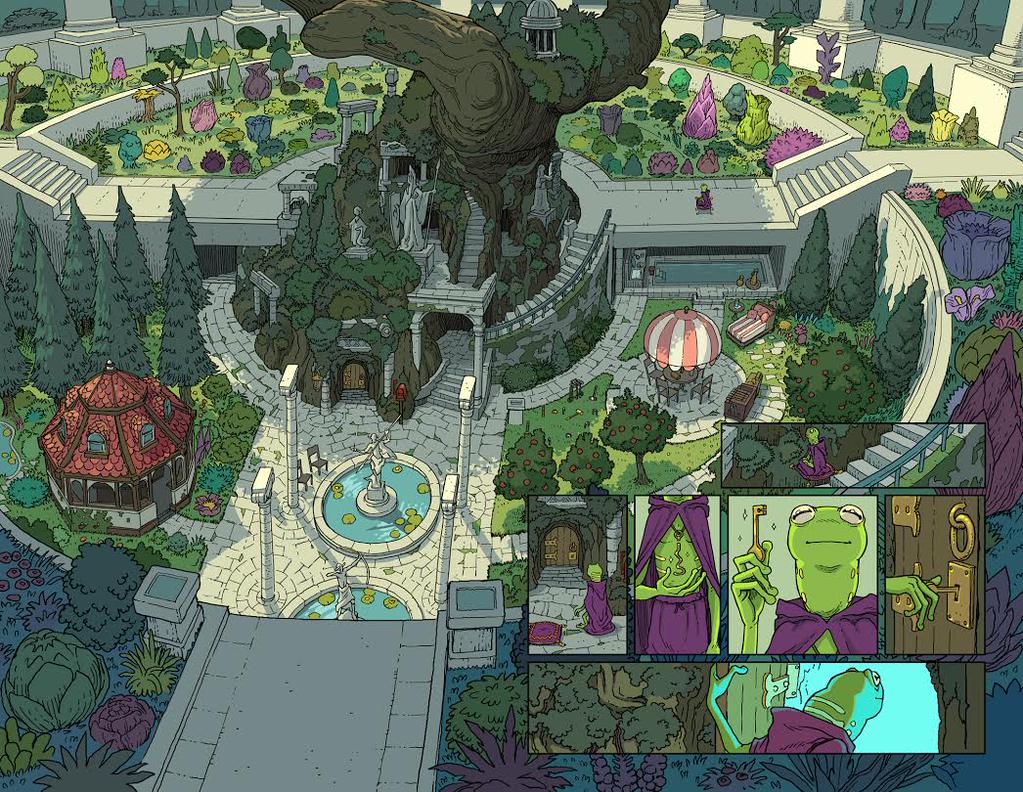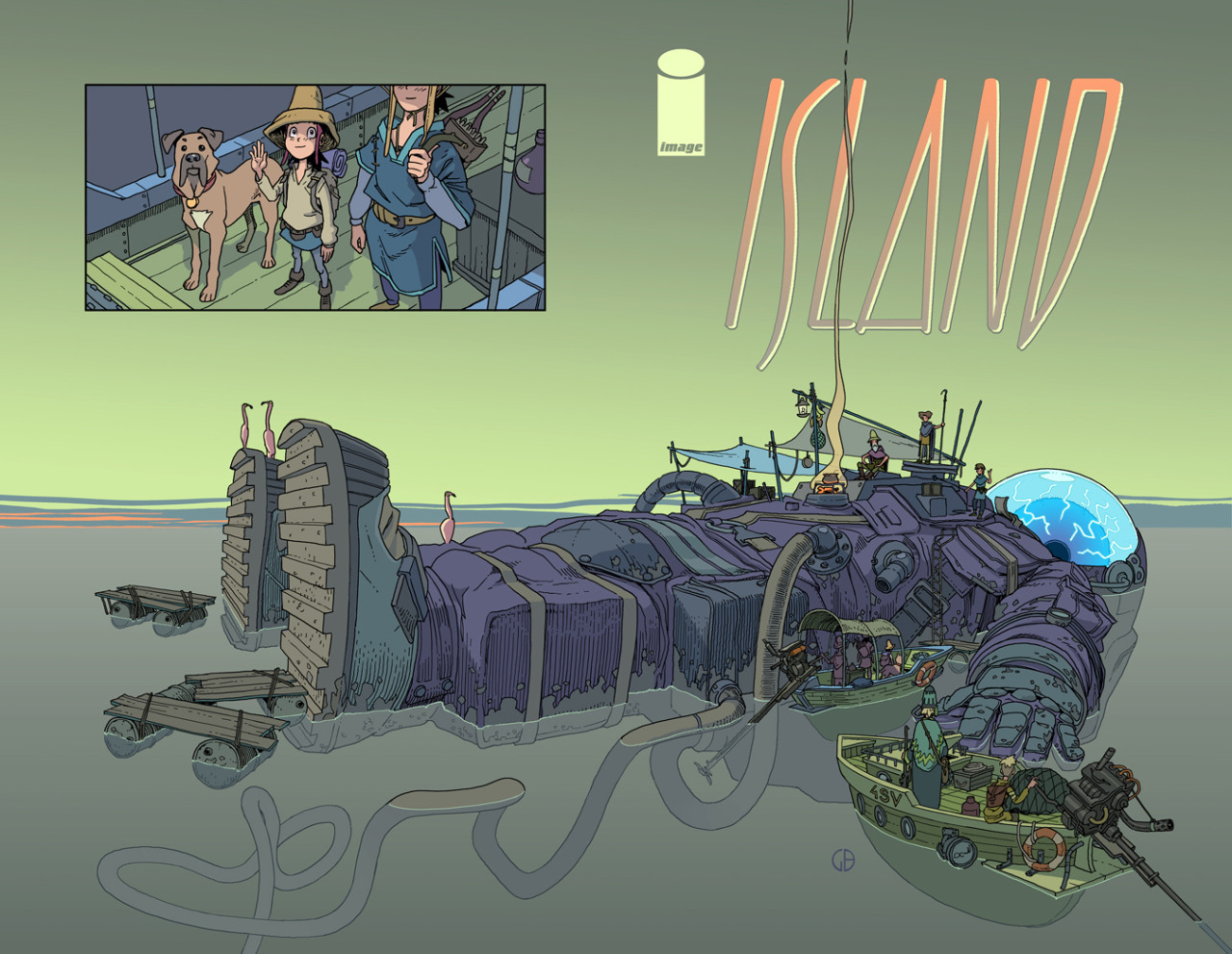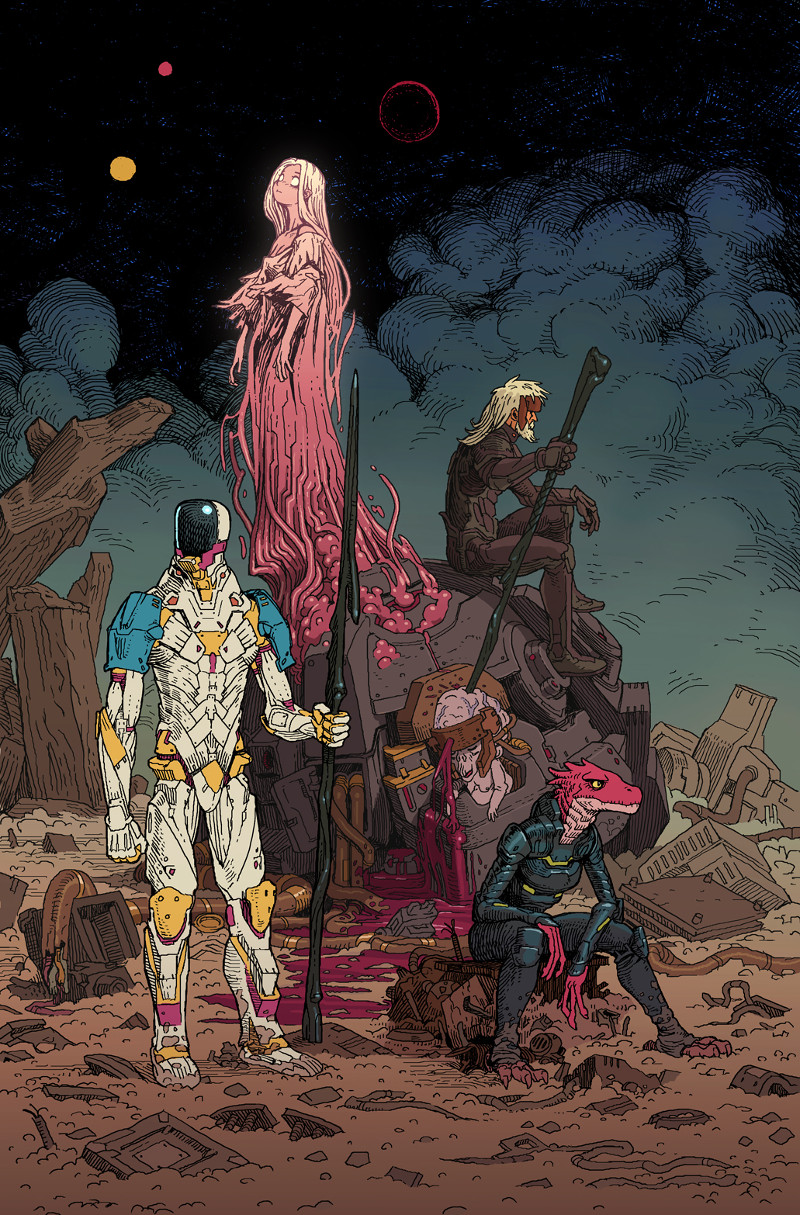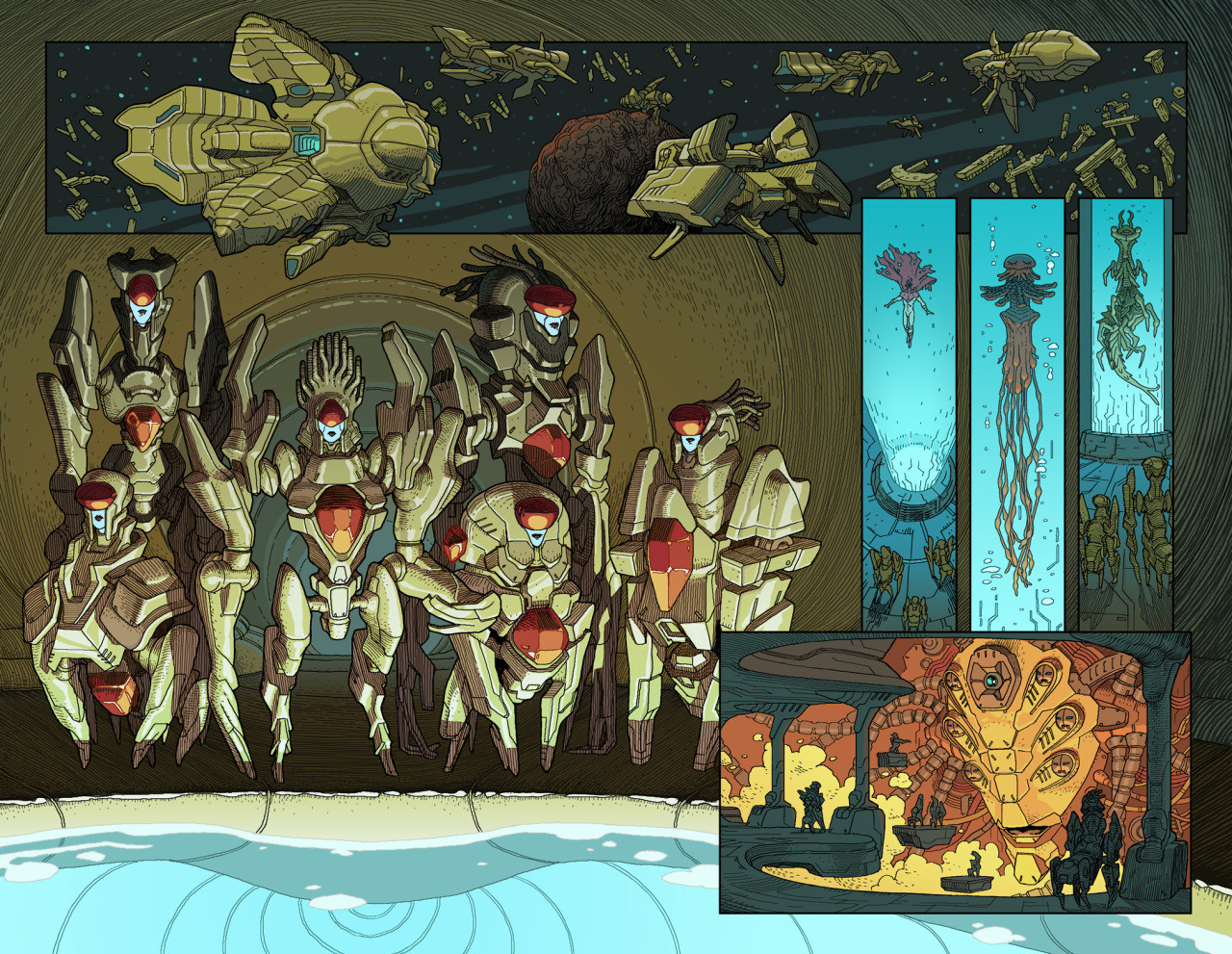 Spread from Prophet Strikefile #2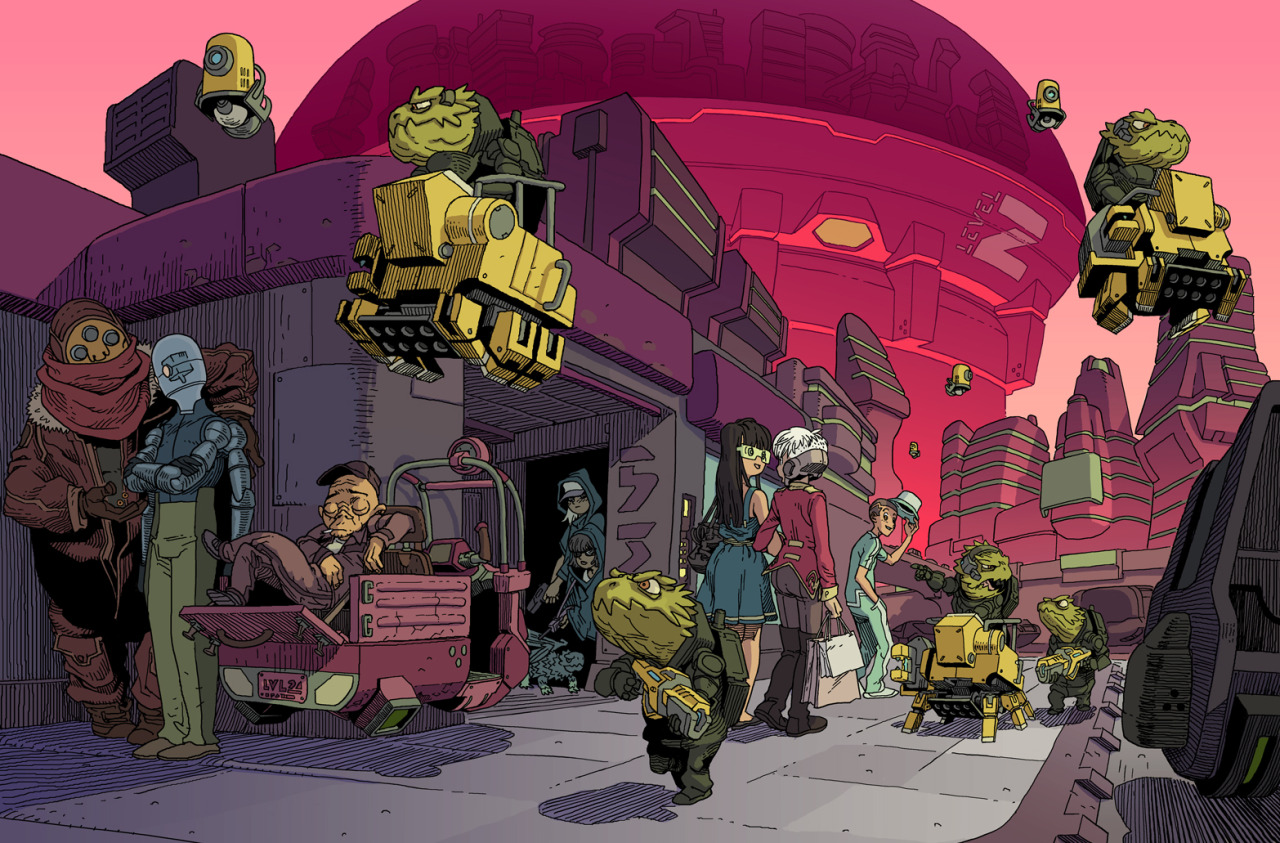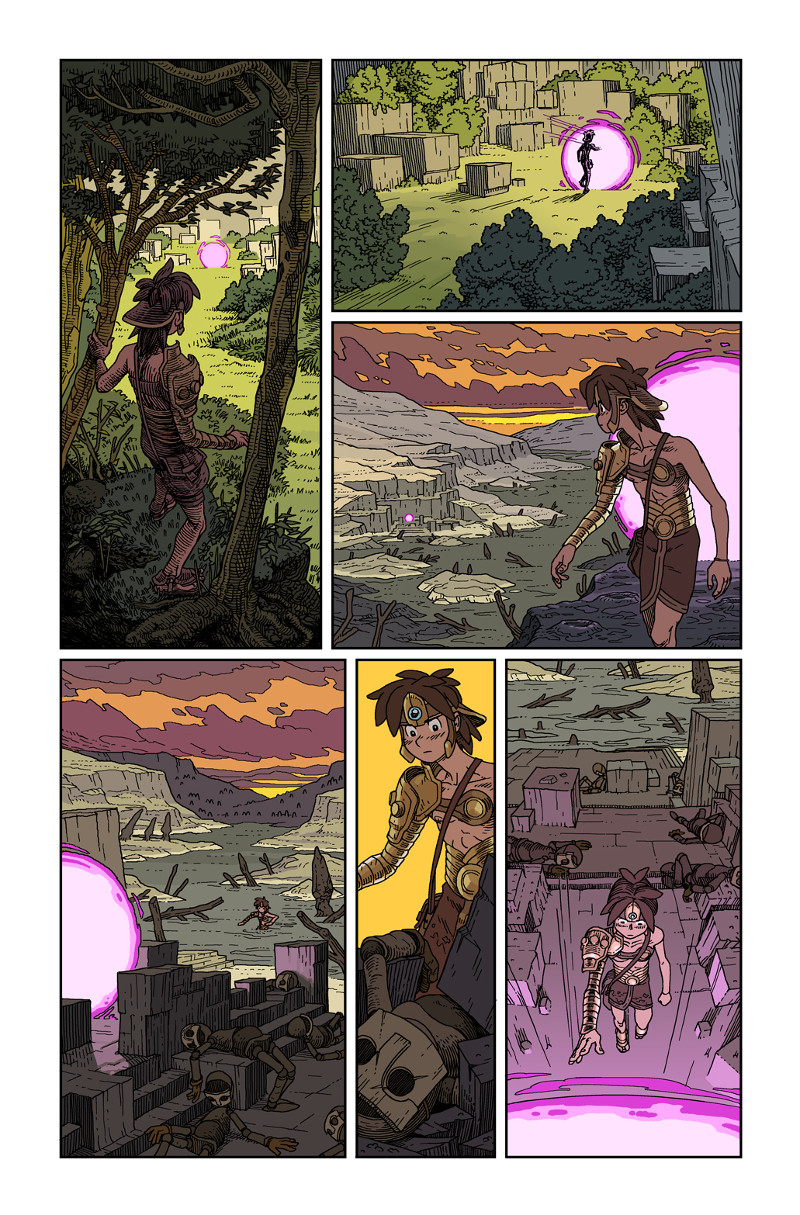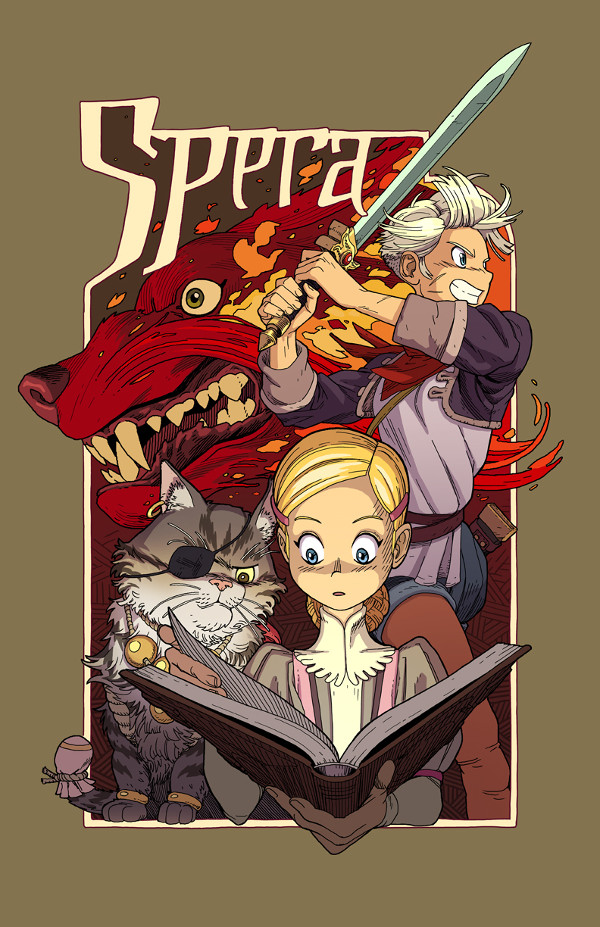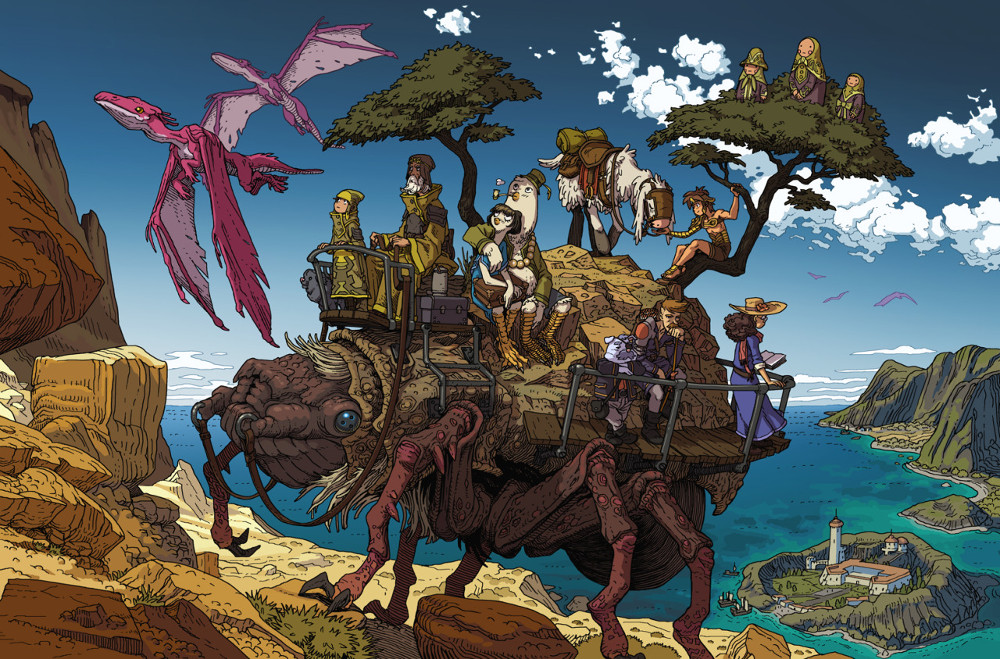 I Don't Know What This Is But It Is Amazing