Comic Creators on the Comics That Stood Out in 2022
It's that time of the year once again, that glorious stretch where the focus shifts from the broader industry to celebrating the best of the best from the year that was in comics. It's not that the site and podcast aren't about that all year round, it's just December tends to be a concentrated burst of it, as we get into "highlighting what stood out from the year" mode. I can't help it. I both love doing it and as a website, I am, at least from what I understand, legally required to do this each year. Do you want me to break the law?! Come on!
The good news is, it all starts with people who aren't me doing that. You'll get plenty of me yammering about the year that was in the following few weeks, but I wanted to get insight from people who understand the comic book art form at a level I can only pretend to be at. That's right. This week brings a cadre of creators sharing their favorites from 2022, as they tout the best and brightest from the year that was. We'll get to their preferred peers later this week, as today, it starts with a comic-centric focus. I reached out to a bevy of folks in comics and asked each of them two questions. This was the first.
What comic or comics really worked for you this year? Did anything blow you away in particular?
Naturally, what that resulted in was a lot of smart, enthusiastic thoughts about what may very well have been a glorious year for the medium, and what stood out to the people actively working in the industry. Let's get to those picks, as some of the top creators in the industry share which comics really popped for them this year.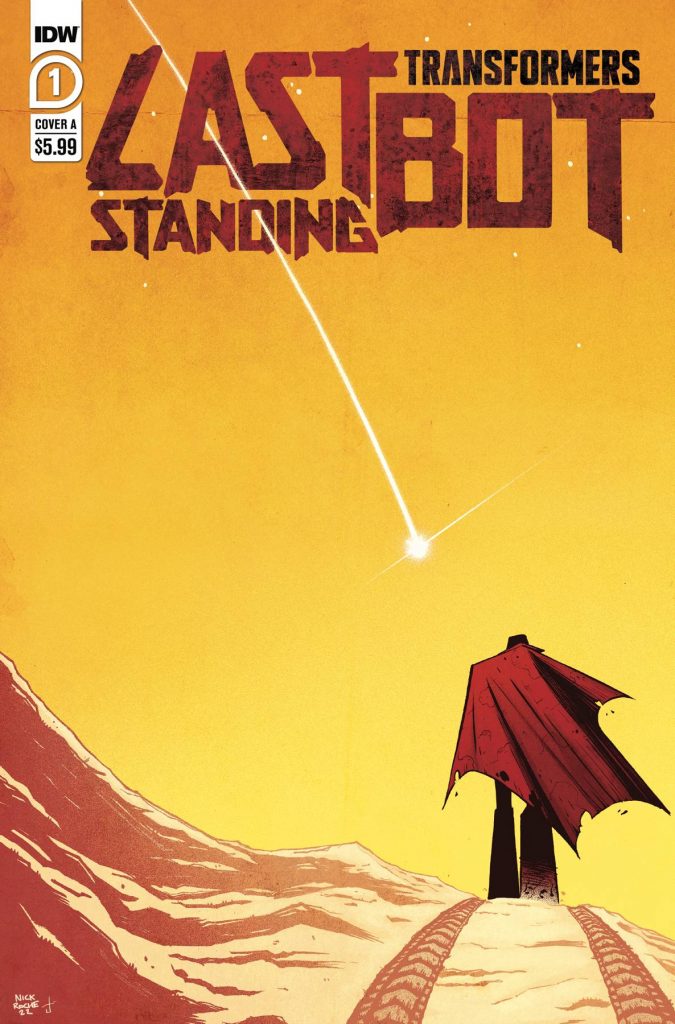 John Allison: This year I tried to go looking for really pure comics, things that didn't feel like a TV pitch waiting to happen. I really enjoyed Santos Sisters by Greg and Fake Petre, Never Open It by Ken Niimura and Last Bot Standing by Nick Roche and EJ Su. Dandadan (now being published in English by Viz) by Yukinobu Tatsu is exquisitely drawn action comics.
Vita Ayala: I haven't had a lot of time to read lately, but What's The Furthest Place From Here? really knocked my socks off! As did Reckless #5, Wash Day Diaries, Squire, and My Alcoholic Escape From Reality. I am craving closer, human stories lately and all of these had that at the core.
Zander Cannon: I hate to be basic and have only read the big releases, but I did enjoy Alex Ross' departure from a) single illustrations, and b) photorealistic color with the Fantastic Four Full Circle hardcover. I hardly need to champion such a popular artist, but the use of a garish color scheme and stylistic rendering style — linked with his hyper-detailed and hyper-representational figures and backgrounds — was something you just don't get to see very often. Hardly anyone has that level of skill, and if they do, they hardly have the time to devote to it. I can't decide how I feel about the fact that storywise it was little more than an expanded issue from the late '60s era of the book; part of me loved that it was simply an adventure that tied up some plot threads, part of me wished it was something more consequential.
I'm also not alone in having loved Kate Beaton's Ducks. I've followed her, like everyone has, from the LiveJournal/Hark! A Vagrant days, and having a sense for the major events in her life that she put online in the years since, it was illuminating to see this period of her life played out in related vignettes. But that familiarity and fondness she's built in her readers comes with a strange cost: I almost had to read it through my fingers, horror-movie style, as the particulars of her situation led to predictable but awful ends. It was just a little bit more painful to see a creator with such a rich inner life, and that we know so well, creating a singular tragic story that was all the more tragic by the fact that she's not defined by it.
And perhaps it was the fact that I'm more of a free agent these days, but the work I've been trying to seek out in comics has been largely those of medium-sized publishers like Vault, TKO, Ahoy, Oni, and Bad Idea, and thereby the creators they attract. I like that there can be tight fantasy, science fiction, and horror novellas coming out to the (better) comic shops on a regular basis and you basically can't throw a rock without hitting one. Joshua Dysart and Alberto Ponticelli's Orc Island (Bad Idea) is a great example: a cruel, gruesome fantasy with lurid colors and a slow, lore-building burn.
The rest of this article is for
subscribers only.
Want to read it? A monthly SKTCHD subscription is just $4.99, or the price of one Marvel #1.
Or for the lower rate, you can sign up on our quarterly plan for just $3.99 a month, or the price of one regularly priced comic.
Want the lowest price? Sign up for the Annual Plan, which is just $2.99 a month.
Learn more about what you get with a subscription