Comics Disassembled: Ten Things of Note from the Past Week in Comics, Led by a Little Sweet One
It's the last week before comics fully – or should I say "fully" – return. Let's get to my thoughts on the world of comics from this week on the eve of the comeback, as Comics Disassembled looks at ten things I liked or didn't like from the past week of comics.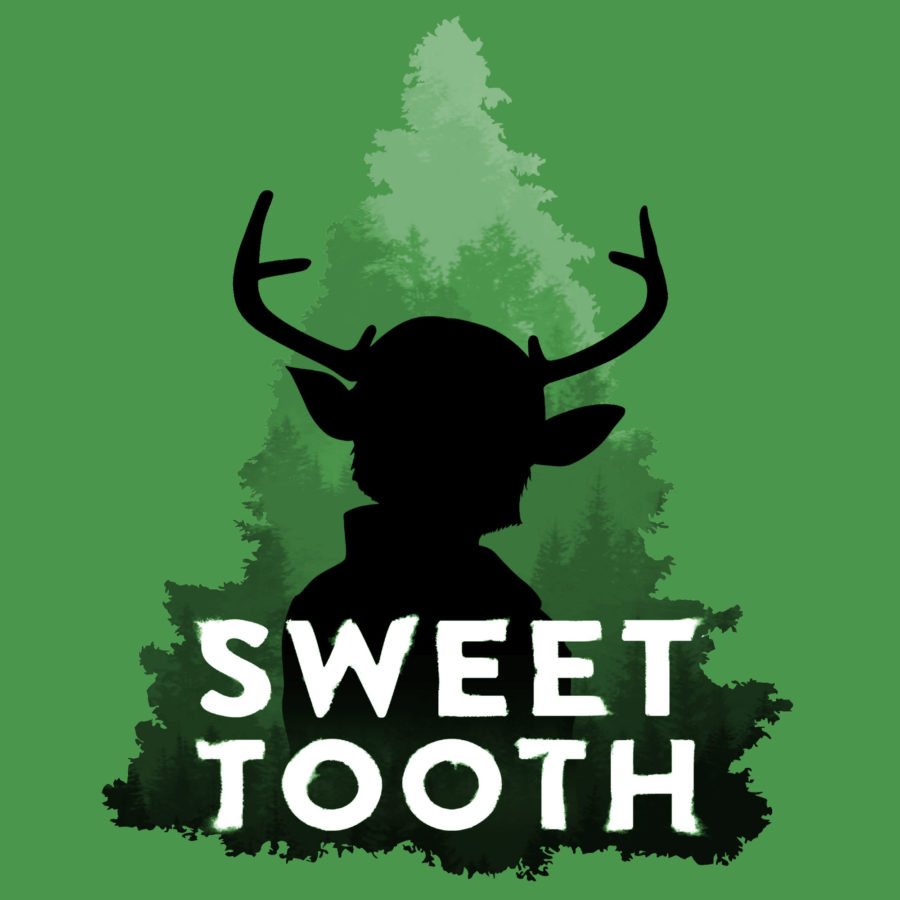 1. Sweet Tooth, Returning (Twice!)
As you may know, Sweet Tooth was a comic by cartoonist Jeff Lemire and colorist Jose Villarrubia. This Vertigo joint was one of the last truly great titles from the fabled imprint, as its journey through a post apocalyptic landscape with part deer boy Gus and his grizzled protector Jeppard was tremendous throughout the totality of its run. If you already knew all of this, odds are you had a pretty exciting week, as two excellent bits of news dropped in regards to this well-loved comic series.
First it was announced that it's becoming a series on Netflix, and not just one in theory, but one with a whole cast and creative team behind it. The two big names for me are Robert Downey, Jr., who is producing it, and Will Forte, who is playing some unknown role in the series. I have no idea who he might be, but Forte's unique brand of occasionally tragic dark comedy is a great fit for this weird world. The show was described by The Hollywood Reporter as "family friendly," which the comic definitely was not, but based off who is involved I'm convinced the show will be just as weird and fantastic as the comic in its own ways.
Then, in a perfect example of announcement synchronicity, Lemire revealed that he's working on a follow up series to the concluded title, with this one called, fittingly, "Sweet Tooth: The Return." We don't know when it's coming. We don't know what it will be about or who will it star (it seems to be Gus oriented, but really, his story felt concluded in the original series). But it's more Sweet Tooth, something we definitely didn't need plot wise but I certainly won't resist too hard on.
I'm talking with Lemire next week for Off Panel. I have to imagine this will come up when we do, but it's good news for fans of good comics and potentially good comic adaptations.
2. Diamond, Now Calling It a Comeback
Two weeks ago, the leadoff point in this very column was "Diamond, Not Calling It a Comeback," and little did I know at that point the primary distributor of single-issue comics would flip on that idea very quickly. This week, Diamond announced its "Back the Comeback" plan in which it has endeavored to help comic shops and the comic industry do what it can to get things going again when comics effectively restart next week. I've seen publishers and retailers alike sharing support for the plan. I wish I could be amongst their number, but I cannot, because frankly, this is a hot garbage plan if I've ever seen one.
Here's the gist.
Step One: Diamond created a social media challenge called "#BackTheComeback" where people tout a favorite comic or comic shop or whatever.
Step Two: Diamond will front an auction to benefit comic shops in July with items from Diamond's own Steve Geppi's personal collection totaling a value of an estimated $50,000, as well as others sure to come.
Step Three: In-Store promotion, including Back the Comeback imagery on specific comic covers, amongst other things.
The last point is where the grossest part of this whole thing comes from, as Geppi touted these covers as potential "pandemic era collectibles," which somehow may be the worst phrase in the totality of this crisis. There are layers upon layers of "this is what's wrong with comics" in that one three word phrase, as it's a) the last thing anyone wants and b) is the wrong way to view comics in 2020 if we're trying to build a better future. It's a tone deaf idea, executed in an even more flawed fashion.
That's not it, though. The whole thing is at best flawed to the point of ineffectiveness and at worst dead on arrival. If you tour the hashtag #BackTheComeback, you'll quickly find a social media challenge that's purely retailer and company driven, with very limited consumer engagement. And hey, maybe that's what this is about. Building up excitement amongst Diamond's main contacts. But it's also about what I'd expect to get considering Diamond representative's social media presences: weird and ineffective.
I just don't see how this helps in any way, and if anything, it just feels like a continuation of what Geppi has been doing in his recent PR efforts after DC decided to start seeing other people. After Geppi was largely an absentee father in comics, he now wants to come back and try and be the good guy in a time when some are feeling abandoned. It feels like Diamond taking advantage of the situation, from "pandemic era collectibles" to its wooing of shops and beyond. It looks like all bark and no bite to me, as I can't imagine any of this will move the needle for anyone, short of getting key supporters back on the side of the distributor. Maybe I'm wrong and this is all from the goodness of their heart, but I just don't see how this makes much of a dent at all short of being weird Diamond propaganda. I hope I'm wrong, as shops can use the help. But I'd wager I'm not.
The rest of this article is for
subscribers only.
Want to read it? A monthly SKTCHD subscription is just $4.99, or the price of one Marvel #1.
Or for the lower rate, you can sign up on our quarterly plan for just $3.99 a month, or the price of one regularly priced comic.
Learn more about what you get with a subscription