Comics Disassembled: Ten Things of Note from the Past Week in Comics, Led by Comics Doing Well!
And we're back with a brand new edition of Comics Disassembled, my look at ten things I liked or didn't like from the week of comics, led by comics doing…well? That can't be right. Let's get to it, I guess.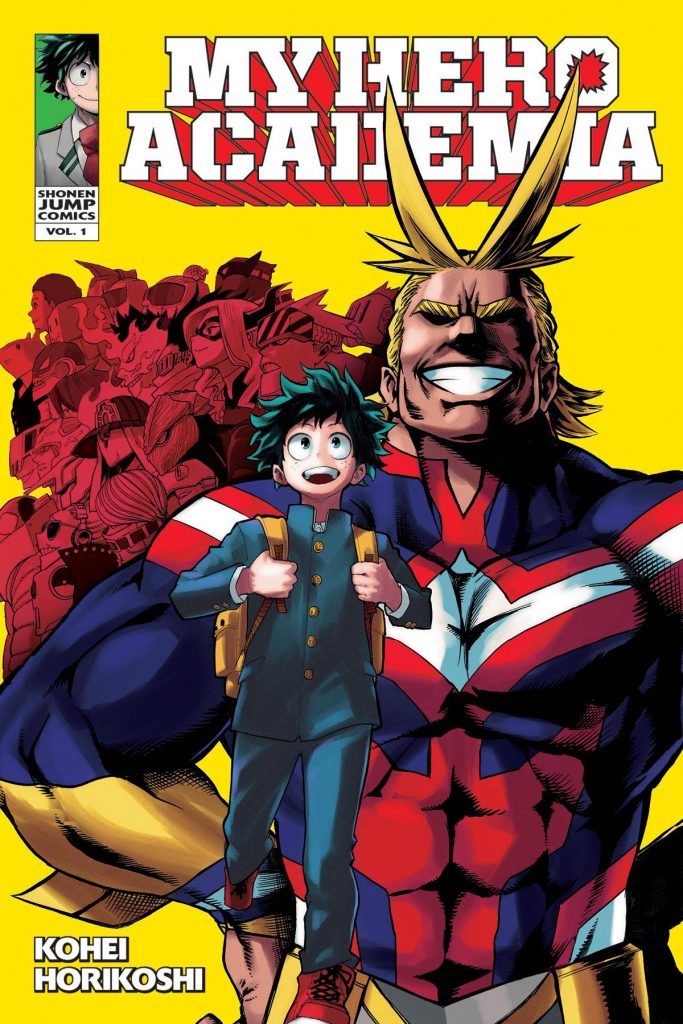 1. Graphic Novels, Going Up!
This is just the first of this type of article to come out in the near future, as you may have guessed based off my chat with Random House Graphic's Gina Gagliano on Off Panel, as Gagliano revealed that basically every category was up in 2020, per NPD Bookscan. But good news is good news, and adult graphic novels being up 29.1% year-over-year in a year that was cursed with the dreaded duo of a pandemic and economic uncertainty is certainly that.
It's predictably fueled by My Hero Academia, a sensation of sensations that captured five of the top 10 seller slots, but the fact that it only had three new releases in that list is heartening. Why's that? That means people aren't just buying the new hotness, they're getting into books of all shapes, sizes and, apparently, ages. You kind of have to do that if you're going be up over 29%, but still, that suggests to me a real depth of purchasing, which also insinuates that there's a real voraciousness of interest amongst consumers. That to me is maybe more important than just being up big. If it was a single book fueling the whole thing, that could be a blip, an unexpected and eventually disappearing event never to be repeated.
This feels different. It feels like a big year that could become big years. That "S" is important. Plural is always better than singular when you're talking successful years. I really wonder if, bizarrely, the pandemic kicks off a new stretch where comics see greater interest across the board. This suggests it's possible. Fingers crossed.
2. Charles Christopher, Returning!
Karl Kerschl's The Abominable Charles Christopher is eternally one of my faves, to the point where writer Brenden Fletcher makes fun of me for being a fanboy of Kerschl's. But whatever! This webcomic about a silent Sasquatch with a heart of gold and the world he lives in is always a gem. It's been pretty inconsistent in recent years, as Kerschl has other, non-free comics to draw, but I have excellent news for my fellow TACC-ions (a nickname I just created that should definitely not be used): Charles Christopher is back!
With the new year kicking off, Kerschl has been rolling out some new strips on Instagram, and you know what? They're excellent, as they always are. Only two of them are even "plot" tangential, but this series has never even been about being "about" something. It's, for a lack of a better way to say it, all vibes. And the vibes are there, baby, and they are good (or vibe-y, at the very least). So, yeah. Free Karl Kerschl comics! Good Karl Kerschl comics! Charles Christopher Karl Kerschl comics! Go go go go!
The rest of this article is for
subscribers only.
Want to read it? A monthly SKTCHD subscription is just $4.99, or the price of one Marvel #1.
Or for the lower rate, you can sign up on our quarterly plan for just $3.99 a month, or the price of one regularly priced comic.
Want only the longform content? Sign up for the monthly longforms only plan, which is just $2.99 a month.
Learn more about what you get with a subscription