Comics Disassembled: Ten Things of Note from the Past Week in Comics, Led by Creators Looking Forward
"What a week," he's said to himself about one million times this week. But hey, comic stuff happened amidst all the other…things. So let's look at a whole lot of that in 2021's first edition of Comics Disassembled, starting with a couple big names setting up their futures.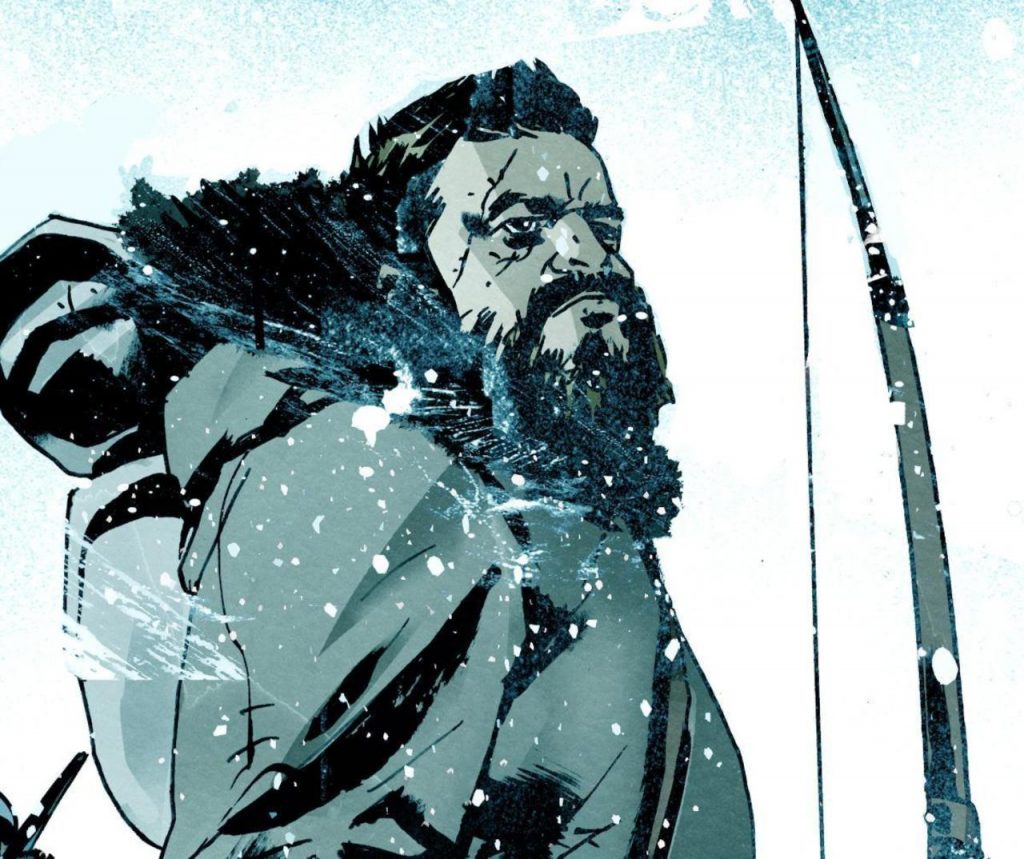 1. Jeff Lemire, Staying Busy
In Jeff Lemire's first newsletter of the year, he wrote the following: "I have been doing so many projects over the last decade and working way too much. I want to slow down a little bit and focus on 2 or 3 projects at a time, rather than 5 or 6, which has been my schedule since 2010." This is great. Jeff deserves it, if anyone does, because my god, the guy is always pumping out work – great work! – but work nonetheless.
That said, I do think it's very funny that this note from Lemire comes within a newsletter within which the cartoonist reveals that the following will be happening: he'll be narrowing the Black Hammer world down to one core title, Black Hammer Reborn; but also there will be a Madame Dragonfly series from him and Dean Ormston as well as another book with art by Tyler Crook; he has two Black Label books coming, one of which will be with Doug Mahnke; he has a new graphic novel, Mazebook, that's coming this year; he and Jock are releasing Snow Angels through ComiXology Originals; he's working on the Essex County TV show; he's writing and drawing something new; he's working on a new book with Gabriel Hernandez Walta; he and Andrea Sorrentino are making a graphic novel (or mini-series) together; and he and Dustin Nguyen are working on something together again.
Now, two caveats. First, I may have missed something. Second, a lot of these projects are ones he's likely well into – for example, Mazebook is complete – so in terms of "new" work, it's far less than it seems. But my god, it's wild to me that this is what a "take it easy" time looks like for him. It makes sense for the busiest man in comics, but still, that's still a lot, all of which sounds tremendous. So I'm not going to complain. It's just impressive, both in the volume and the craft. That guy is so amazingly efficient. I love it. I'll take whatever level of Lemire we get, as I know it will be great no matter what.
2. James Tynion IV, Sharing Perspective
Because I'm me, I'm often thinking about how things in comics work. It's not of actual use to me, as I don't make comics or work in the comic industry. I'm just the type of person who enjoys understanding the mechanics of things. Now, writer James Tynion IV also thinks about how things in comics work, and the good news for him is he writes them, which makes all that thought super useful to him. In a recent newsletter, he addressed some of those thoughts, writing a lengthy piece covering "Some Thoughts and Principles about the Comics Industry and the priorities and assumptions that shape my work," as he said.
It's a very fascinating read, as Tynion gets into a quintet of assumptions that drive his thinking, each of which he dives into quite a bit. As you read it, you might think to yourself, "oh wow, this…really is his playbook!" You can see a lot of his work in the thought process he breaks down, and it explains – at least in part – why he had arguably one of the strongest years of anyone in comics in 2020. I highly recommend reading the piece. It's a beast, but given that you're reading my site, I have to imagine you're okay with that.
One last note: I wonder how many other creators break things down like Tynion does? One thing I appreciate about this write-up is it reveals the process not just behind the work but the thinking that led him there. Not only that, but it's thinking about the foundations of why certain beats or stories should be told beyond "it seems like a good story." There is absolutely merit in both lines of thinking, but I'm often confounded by how many comics I come across where I struggle to even imagine who they were created for, let alone how you might build an audience for it. I rather appreciate seeing Tynion's thinking because it pretty much tells me that won't be happening with him.
If anything, seeing his process and knowing he's in the lab right now likely ensures that we'll see even greater fine-tuning of his principles going forward. I'll be interested to see what he comes up with.
The rest of this article is for
subscribers only.
Want to read it? A monthly SKTCHD subscription is just $4.99, or the price of one Marvel #1.
Or for the lower rate, you can sign up on our quarterly plan for just $3.99 a month, or the price of one regularly priced comic.
Want only the longform content? Sign up for the monthly longforms only plan, which is just $2.99 a month.
Learn more about what you get with a subscription