Comics Disassembled: Ten Things of Note from the Past Week in Comics, Led by Distribution Expansion
This was a tough week for this column, if only because a lot of the items I wanted to include I've decided to write about more fully later on. But there's still a lot to dig into, as I explore ten things I liked or didn't like from the week of comics, led by some genuinely surprising news!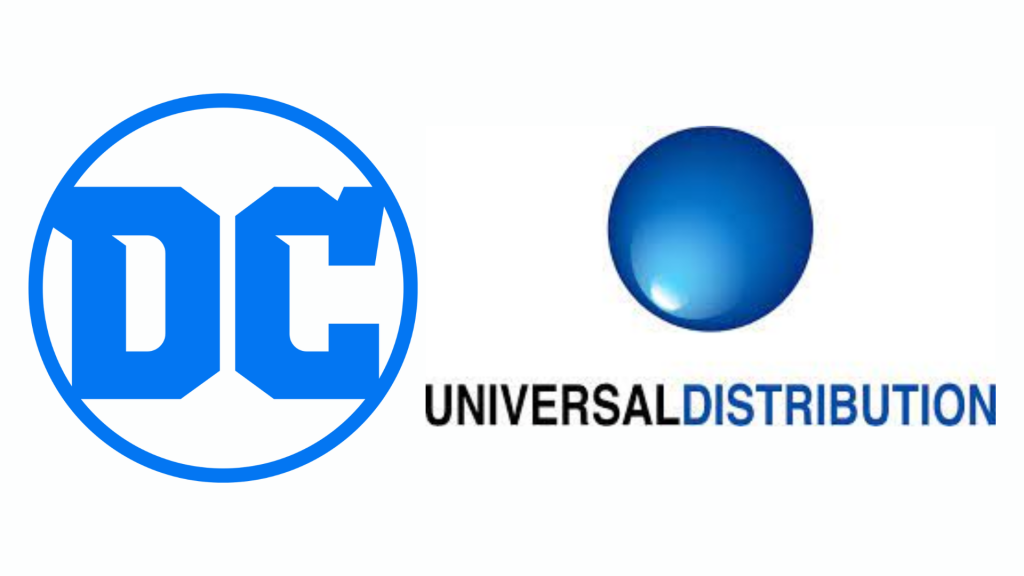 1. DC, Getting Universal
In wildly unexpected news, it seems as if DC is expanding its distribution partner list, adding Universal Distribution to the mix for North American single issue and graphic novels starting this October. That pairs them with Lunar Distribution – in execution, if not actuality – as the publisher's single issue distributors, while this duo and Penguin Random House will lead the way for trades and graphic novels (with the latter soloing the book market). It's an interesting turn for a number of reasons. That's the case any time a new distributor is introduced.
But the biggest is it's yet another distributor entering an increasingly crowded market in direct market, single issue distribution. Universal – a Canadian distributor of a whole mess of nerd-related product – joins Lunar (who now works with a gaggle of publishers, as well as distributes to some international shops), Diamond, and Penguin Random House (who, as of now, only work with Marvel and IDW on the single issue front) as those in the game — for now. I honestly am unsure how retailers are going to feel about this one, because no one was really clamoring for more distributors. That said, there is a contingent of shops that are fixated on disliking Lunar for "they are also DCBS" reasons, so this opens up another option for those unhappy about that. Granted, given the fact that Lunar has largely been suggested to me as the strongest distributor going, I'm not sure how many of those there will be.
That said, I've heard very good things about Universal! I recall Brandon Schatz from Variant Edition in Edmonton talking them up a number of times, emphasizing how reliable and easy to work with they are. More distributors that are good at what they do can hardly be considered a bad thing, especially with Diamond growing increasingly unreliable in recent years. It's funny to think of this move in the context of some shops questioning DC's commitment to the direct market of late, as they haven't just signed up with one new distributor, but three over the past couple years, if you include the dearly departed UCS Distributors. But, again, Universal seems to be a great addition, and hardly one that lacks in infrastructure or experience. We'll see what happens next. Also, this is a good time to mention I have a piece coming next week with Lunar's Christina Merkler. It might not be about this, but it is well-timed.
2. CBLDF, Winning Out
In a rather robust thread on Twitter filled with an unsurprising amount of legal language, the Comic Book Legal Defense Fund revealed good news: the obscenity case in Virginia against Maia Kobabe's Gender Queer (and Sarah J. Maas' novel A Court of Mist and Fury) was dismissed on the grounds of the obscenity law being unconstitutional. The whole thread – and honestly the CBLDF's surrounding tweets, one of which revealed that those coming after the two books spelled Barnes & Noble incorrectly in their own documents – is well worth a read, but the big point is this.
At least in this case, the side of good won. This attempt to prevent two booksellers – including, you guessed it, Barnes & Noble – from selling these books to anyone 16 or under is absurd. Kobabe's graphic novel being a focal point for all the rage and anger amongst certain folks is equally so, and the fact that the judge in the case came down so resolutely against this effort hopefully will ward off future efforts. I suspect it won't. But it's still a win, and wins are good in trying times. Congrats to all involved, and best of luck to the CBLDF in future battles as well.
The rest of this article is for
subscribers only.
Want to read it? A monthly SKTCHD subscription is just $4.99, or the price of one Marvel #1.
Or for the lower rate, you can sign up on our quarterly plan for just $3.99 a month, or the price of one regularly priced comic.
Want the lowest price? Sign up for the Annual Plan, which is just $2.99 a month.
Learn more about what you get with a subscription