Comics Disassembled: Ten Things of Note from the Past Week in Comics, Led by Free Comics Being Revealed
After a somewhat light week for news, this week's cup runneth over. Let's look at the deluge of news, starting with the reveals from this year's busiest day of the year for comic shops…probably.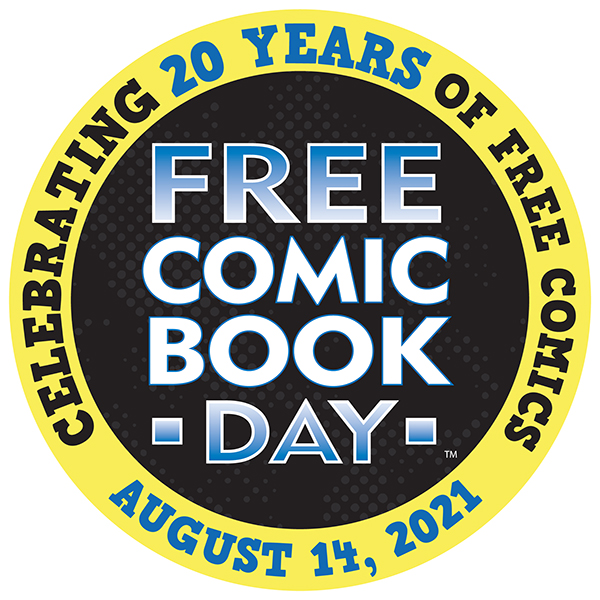 1. Free Comic Book Day Titles, Revealed!
As you might know, Free Comic Book Day was bumped to August 14th in hopes of making that very special day, the biggest of the year for comic shops, a full out thing this year. Because let's be honest: the first Saturday in May just was not happening. This might, and with that in mind, publishers are acting accordingly, crafting the books they'll debut there. We got our first look at what's coming our way this week, as all of the titles were revealed, with some fun stuff in there (I particularly enjoy the Oni quartet, with Jonna and the Unpossible Monsters amongst those featured).
Or, I should say…"revealed." A number of titles are non-final art at best or completely shrouded in mystery, a typical Marvel move that stretched across to others. Take Marvel's release as an example: it's labeled as Avengers/Hulk but it is currently just a black cover with the Marvel logo on it. Who is working on it? Who knows!
The one thing we do know is that there was no DC title revealed, which shouldn't come as much of a surprise. FCBD is a Diamond Comic Distributors event, and DC and Diamond are kaput. It seemed possible that meant no FCBD for DC, but this seems like confirmation. That said! It's still a relative TBD. DC could surprise us still and go direct to shops via Lunar for this event. We don't know for sure yet, but this is undoubtedly an early indicator that it's unlikely.
2. Garth Ennis, Super Heroic?
Black Label keeps on cooking, with DC's adult readers age band attracting the rarest of finds: Garth Ennis writing a superhero comic! The scribe famously hates superheroes, but this one – Batman: Reptilian – promises to be its own type of beast, with Ennis pairing up with artist Liam Sharp for a story that sounds like a moody horror story as much as it is a standard superhero one.
It's the story of Batman dealing with the only thing that brings more fear into the hearts of Gotham's criminals than him, and it's a six-issue oversized mini-series that's certain to end up on my pull list. I'm both a big fan of Black Label and Ennis, so seeing these two unite is irresistible. The idea that it's him trying his hand at superheroes makes it all the more appealing. It starts in June. Get hyped.
The rest of this article is for
subscribers only.
Want to read it? A monthly SKTCHD subscription is just $4.99, or the price of one Marvel #1.
Or for the lower rate, you can sign up on our quarterly plan for just $3.99 a month, or the price of one regularly priced comic.
Want the lowest price? Sign up for the Annual Plan, which is just $2.99 a month.
Learn more about what you get with a subscription