Comics Disassembled: Ten Things of Note from the Past Week in Comics, Led by Laika Coming to Life
You know what? There's no gigantic story this week in comics. So in Comics Disassembled, my look at ten things I liked or didn't like from the week of comics, I'm just going to start with something I really liked even if it's atypical for me. Let's do it!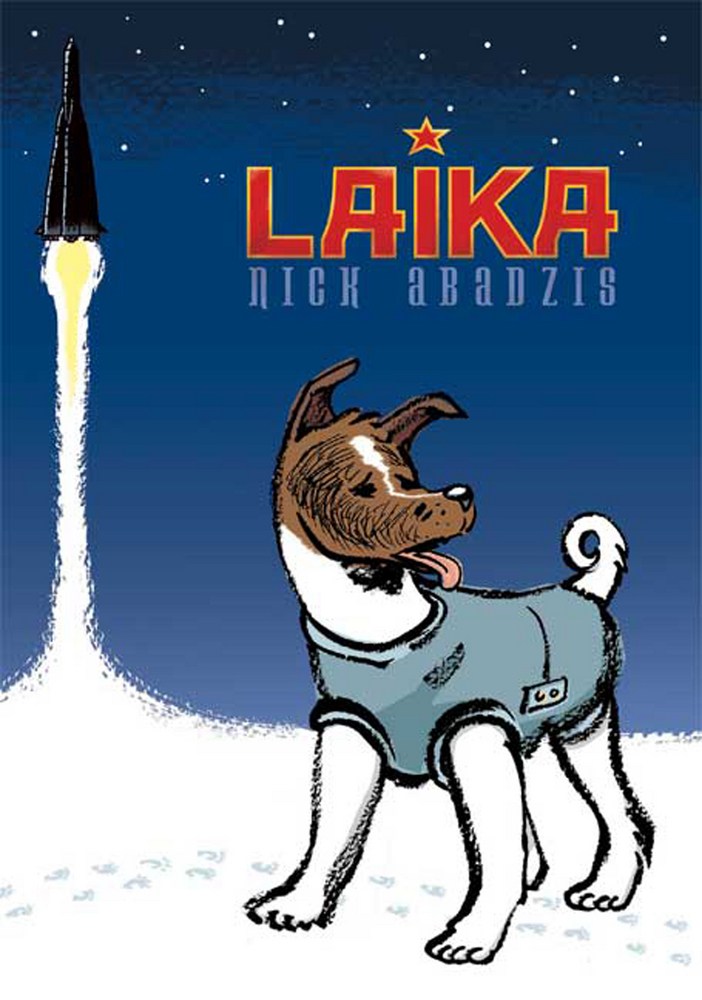 1. Laika, Adapted
Nick Abadzis' graphic novel Laika is one of my favorite comics ever, as I've noted before. It's a beautiful retelling of the story of the first lifeform in space, Laika, a Russian cosmonaut dog, with this dramatic version of the story wrenching the heart and capturing the mind. It is a remarkable work, and one the plays off history while attempting to do it justice. That everyone hasn't read it is a shame, because it deserves a much bigger audience than the one it has received.
Perhaps that day is coming, though, as Laika is going to become an XR – extended reality – film from Asif Kapadia, the brilliant director of the documentary "Senna." It's going to be told in animated virtual reality, which, honestly the technology mystifies, with the story being told from Laika's direct perspective, which is wild. Abadzis is co-writing with Kapadia, which increases the probability that it will be brilliant.
While this hardly lives up to my dream of Laika Studios making a stop-motion film of Laika, and while the virtual reality of it all is a bit of a turn off, I will say this: anything that brings more attention to this comic earns my applause. Congrats to Abadzis, and I wish the whole crew the best of luck in making this a fitting adaptation to the book.
2. Invincible, Being Teased
There's an animated adaptation coming as well for Robert Kirkman, Cory Walker and Ryan Ottley's Invincible, with this series coming to Amazon Prime and starring an honestly outrageously great ensemble cast. You probably knew that. But now, we get a little more, as the teaser trailer for the show dropped. And, unsurprisingly, it looks excellent.
The funny thing about Invincible is that amongst Kirkman's stories, I always felt it had the strongest potential to become a big hit. It's such a big, exciting and fun story. There's an outrageous amount of opportunity to do wonders with it. Now that's happening after several false starts, and by the looks of the teaser trailer, it's going to maintain the qualities that made it great without taking too much off the table. I mean, if you were worried it'd be tamed in this adaptation, let me just say that red is a common color in the trailer for punching reasons. I don't think tame is on the horizon.
Which is good! Let Invincible cook! It deserves it, because it's a great comic that will seemingly soon be a great show. It's coming in 2021. Probably. Who knows with the pandemic, but I imagine we're still on pace for that.
The rest of this article is for
subscribers only.
Want to read it? A monthly SKTCHD subscription is just $4.99, or the price of one Marvel #1.
Or for the lower rate, you can sign up on our quarterly plan for just $3.99 a month, or the price of one regularly priced comic.
Want only the longform content? Sign up for the monthly longforms only plan, which is just $2.99 a month.
Learn more about what you get with a subscription