Comics Disassembled: Ten Things of Note from the Past Week in Comics, Led by Old Faves Going to Old Places
It was a weird week, everyone. And with no obvious place to start in Comics Disassembled, a look at ten things I liked or didn't like from the week of comics, we go back to the oldest rule of the column: tie goes to the rabbit.
Okay, that's not a rule. But maybe it is now!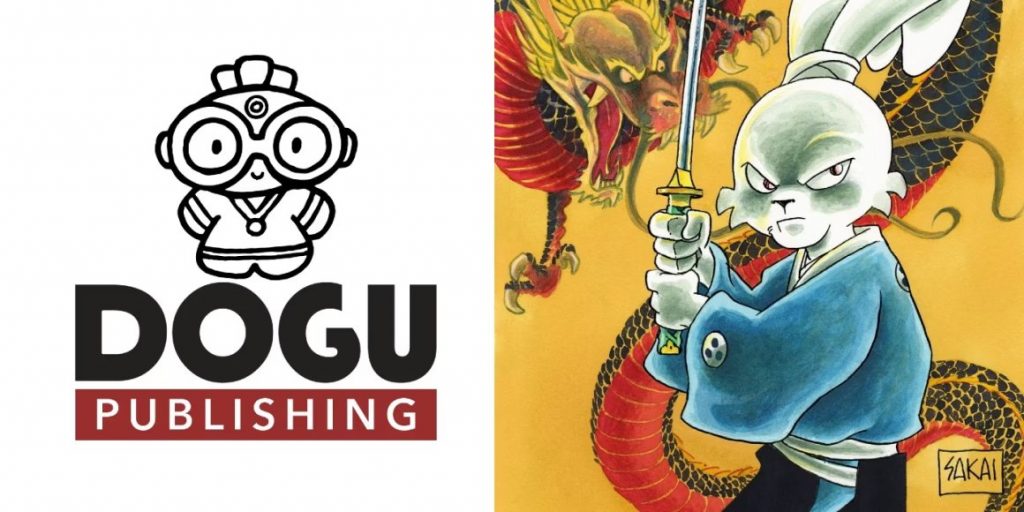 1. The Yojimboverse, Rising
One of the earliest comics I liked that did not involve Marvel's Merry Mutants or Robots in Disguise was Stan Sakai's Usagi Yojimbo, an easy draw for a comics curious youth in an era surprisingly loaded with animated rabbits and anthropomorphic animals with swords. The pump was well and truly primed for me to fall in deep with the character, and sure enough, I did. Usagi Yojimbo is a less discussed foundational comic for me, and while it hasn't lasted with yours truly as much as others like The Transformers, X-Men, or Bone have, I still have a lot of love for this samurai rabbit.
More than that, Sakai is truly one of the all-time greats, a remarkable talent that's also quite kind in my limited experience. Seeing good things come his way via Usagi Yojimbo is always a delight. That's why this week brings a particularly good tiding: the character is heading back to its long-time home of Dark Horse Comics, and Sakai is getting his own imprint at the publisher in Dogu Publishing. While the title isn't a titan of sales, it's a win for Dark Horse to regain one of its lost faves from IDW, and it's a win for Sakai as it seemingly presents him an opportunity for a rare mix of stability and freedom to expand.
One of those points of expansion will be Chibi Usagi, a collaboration between Stan and his wife Julie Fujii Sakai that aims to retell Usagi Yojimbo's story for a younger audience. Given the recent Netflix series that's Usagi adjacent – it's called Samurai Rabbit: The Usagi Chronicles and takes place in the future featuring a descendent of the comic character – that seems like an adroit decision to make, one with real opportunity. It sounds like they'll be working with younger and newer creators over at Dogu Publishing, and it would be thrilling to see how a generation inspired by the character and his creator might work with that world. We'll see if that's what it ultimately means, but I'm here for all of it. Good things for good comics and good creators is easy to get behind. Congrats to all involved. That's a big win.
2. Stegworld, Underlining
This week brought the announcement of Stegworld, which might sound like a dinosaur themed amusement park but actually is the online store of artist Ryan Stegman and his Substack with writer Donny Cates, KLC Press. It's not affiliated with Substack whatsoever, save for subscribers to KLC getting a first run at items on the store, instead operating as an independent platform for Stegman to sell his wares. So far, it's almost entirely variant covers for the upcoming Vanish #1 from Stegman and Cates, with a few signed variants from comics the artist provided covers for.
Artists selling things isn't really new, though. Why in the world would I have this all the way up at #2 this week? The reason for that is it fits in something I've heard of late, which is that some creators who have added a layer to their business that's built on selling collectible-type items directly to fans have done very well for themselves. There are examples out there, like Skottie Young's Stupid Fresh Mess and James Tynion IV's Tiny Onion, which have seemingly continued to build their own platforms featuring – amongst other things – variants. This is a natural extension of a previous trend, in which creators like Jen Bartel and Yoshi Yoshitani proved uniquely adept at merchandising, but it feels like it's growing in prevalence again, and away from prints, stickers, and enamel pins and more towards collectibles like variants.
While I'm conflicted about variants – I understand they're an effective tool and a necessary tactic for those looking to launch at a strong number, but I also think they can be the worst version of gamesmanship – I do like seeing creators doing more to make direct connections with their fans. While Substack and Zestworld and entities like that are built around building those connections, it's even better to see creators find a way to do this without having a company in the middle in the mix, even if Stegworld is likely built on some sort of eCommerce platform, so it's hardly completely free. I like seeing creators finding ways to gain more control and more power for themselves. This feels like part of a larger trend, and one I like, even though that conflict remains with variants.
The rest of this article is for
subscribers only.
Want to read it? A monthly SKTCHD subscription is just $4.99, or the price of one Marvel #1.
Or for the lower rate, you can sign up on our quarterly plan for just $3.99 a month, or the price of one regularly priced comic.
Want the lowest price? Sign up for the Annual Plan, which is just $2.99 a month.
Learn more about what you get with a subscription