Comics Disassembled: Ten Things of Note from the Past Week in Comics, Led by the DC Elevator
I was getting immense Liz Lemon vibes when I considered how to approach my return edition of Comics Disassembled. What a month! Should I try and cover the whole time I've been gone or just dive into the past week? There was too much crazy to cover in April, so let's just dive into the past week, as I look at ten things I liked or didn't like from the past week of comics, led by Jim Lee getting elevated.
1. Jim Lee, Now With a New Title! Or…At Least Another One!
Jim Lee isn't just a legendary artist, he is – as you likely know – DC's Chief Creative Officer and Publisher as well. That's a robust array of titles and things he's known for, which must lead to a rather busy business card, if he carries such a thing in this digital era. Well, Lee's going to have to go back to his designers to add one more title to the mix, as Lee was promoted to President of DC on top of his existing titles as CCO and Publisher.
So, what does that mean? It doesn't seem like much will change, to be honest. Lee will still report to Pam Lifford, Warner Brothers Discovery's president of global brands, franchises and experiences. He's still going to be the head of publishing at DC, guiding them on that path as he did before. He's going to also be an overall lead on greater efforts to "integrate DC's publishing portfolio of characters and stories across all media." He's just going to do those things while now having "President" on said business card.
In short, I guess, congrats to Jim Lee! This is big news that doesn't seem to make a material difference on how things will operate at DC, but hey, good news for a comics lifer! And if you'd like to illuminate us further on the subject, Jim, you're always welcome on Off Panel. (please come on)
2. The IDW Layoffs, Seeing Updates
One of the big news items I missed in my time off was IDW going "dark" as a publicly traded company, which was then followed by 39% of its workforce being laid off and then a reorganization of what remained. That is a very, very succinct summary of what happened, but transpired has been ably covered by Heidi MacDonald over at The Beat, so I highly recommend reading her piece on the subject over there (we also talk about it on next week's episode of Off Panel).
It's a terrible thing whenever losses like this hit any company, let alone one in comics, and it's something that's been happening a lot of late. That's especially for the publishers in the sort of middle-class that IDW resides in. My heart goes out to everyone whose jobs were lost during all of this, and I hope you all land on your feet after these events, which were mostly shocking given the rather cavalier nature of the layoff call, which Heidi covers as well (it involves a very short Zoom call, let's just say that).
But I have to say, now that the reorganization is complete, the new structure makes a lot of sense. At the top are Mark Doyle and Tara McCrillis as co-publishers, Jamie S. Rich will be Editor-in-Chief, and Amber Huerta will be COO, with important names like Scott Dunbier, Heather Antos, and the Top Shelf duo of Chris Staros and Leigh Walton sticking around. That makes a lot of sense, especially given the overall struggles IDW has had in recent years. That's a good group of folks, and if they're leading the path – especially Doyle, someone who has a lot of trust in the industry – then it might be a good path.
If there's one red flag amidst all that, though, it's the installation of Davidi Jonas – the son of the person at the top of IDW's owner list, Howard Jonas – as the CEO of the company. Now, I'm not one to disregard someone out of hand because of relationships they may have. But MacDonald did an interview with the new executive, and I have to admit, this was my main reaction.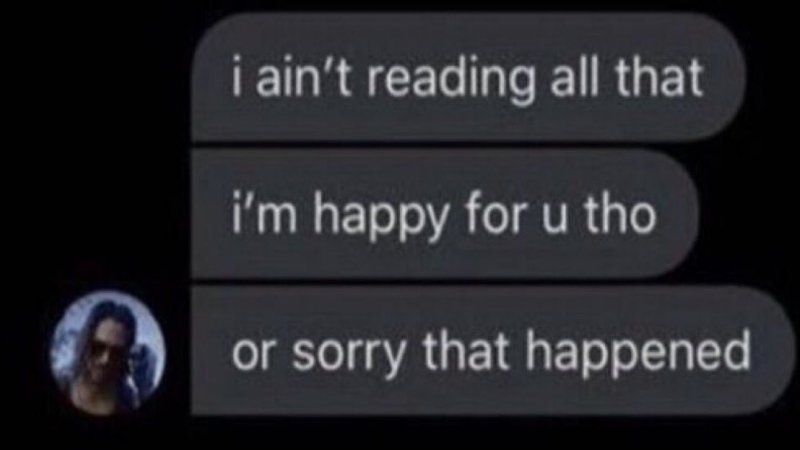 And I'm a guy who writes long articles! I love that stuff! I dug into it a bit more, and he says some good things and some strange things (responding to what will happen with Top Shelf by saying they'll put Staros and Walton "together with entertainment, bring in the games division" just seems bonkers, although it does make me wonder what a Chester 5000 adaptation or tabletop game might entail). It's worth a read, but if there's one thing I took away from it, it's that he has a lot to learn about the comics game. And maybe he will. He certainly has enthusiasm!
More to come, as Heidi might say, but we'll see what's next for this new setup for IDW. Hopefully this leads to a better path forward for all involved.
The rest of this article is for
subscribers only.
Want to read it? A monthly SKTCHD subscription is just $4.99, or the price of one Marvel #1.
Or for the lower rate, you can sign up on our quarterly plan for just $3.99 a month, or the price of one regularly priced comic.
Want the lowest price? Sign up for the Annual Plan, which is just $2.99 a month.
Learn more about what you get with a subscription