Comics Disassembled: Ten Things of Note from the Past Week in Comics, Led by A Weird, Weird Deal
After a pretty…let's say wild mix last week, things were pretty quiet in the comic world as of late. Still, the column must go on, so let's look at ten things I liked or didn't like from the past week of comics, led by a surprising acquisition being reflective of today's environment…and tomorrows?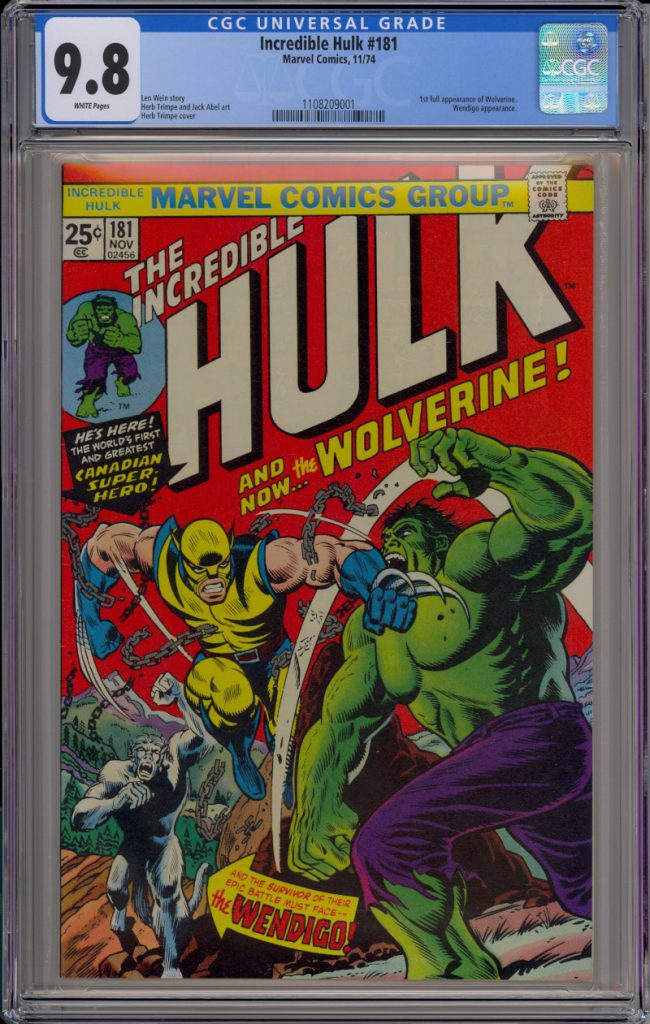 1. CCG, Being Collected
Blackstone Tactical Opportunities, a company whose name is so deeply capitalistic that I actually took a bath after typing it, has acquired Certified Collectibles Group – or, as you likely know them as, CGC, the company that does virtually all of the comic book grading in the industry – for $500 million. That's a big deal, at least in the sense that $500 million for a company that grades comic books seems gratuitous, but also for me as a basketball fan in that nearly every person involved with the deal is connected to the world of hoops (shouts to Andre Igoudala and Daryl Morey, two people I never expected to write about in relation to comics!).
It's also a fascinating one if you consider the reasoning beyond grading comics is probably a profitable endeavor, as is. Mile High Comics' Chuck Rozanski wrote about it in this week's newsletter, saying, "They are betting that collectibles-backed financial instruments are the wave of the future, and they want to control a key source for graded issues." This is something that is already happening in the sports card, with something like the Steph Curry, 1-of-1, signed, Logoman jersey card from his rookie year setting the record for highest price ever for a single card – $5.9 million – and it not going to a fan, but Alt Funds, an asset investment group that will likely look to effectively trade shares in that card, as if it's gold or orange futures or whatever.
Basically, the likely read on this acquisition is that Blackstone believes that this will only grow and grow in the future, and that with comics holding so much value and being so much more plentiful when it comes to the desirable releases, owning the primary avenue to escalating that value will prove deeply profitable. They're probably right, even if this feels like far and away the grossest topic I've ever written about or considered when it comes to comics collecting, which is really, truly saying something.
I have no interest in owning a certificate that says I control a share of a copy of Amazing Fantasy #15 or Incredible Hulk #181. I either want to own that comic myself – the entire purpose of comic collecting! – or not at all. This just feels like a way to commodify a hobby, which makes sense, as that's exactly what it is. I hate it. And now I have to shower again.
2. IDW, Going IPO
About a year ago, IDW seemed like it was just about dead. Now, it feels alive once again, with a deluge of (smart) hires and a new lease on life. They are following all of that up by releasing an initial public offering, aka IPO, in hopes of gathering the funds necessary to be elevated to the New York Stock Exchange. Well, at least their mothership IDW Media Holdings is.
Why is this interesting? It isn't really! At least not in a fun way. This is sort of like "What if…paperwork became news?" But it is interesting to me in that a) I cannot recall a company that primarily dealt with comics actually releasing an IPO ever before and b) it does underline that IDW continues to make moves. Very few of those are actually of the "let's make interesting comics!" variety, but their new hires like Mark Doyle and Heather Antos effectively just started. Let's give them a minute.
Regardless, it's quite the turnaround by a company that was laboring as much as you can without going out of business, seemingly. It's also a much traditional way of doing business than selling stocks of comic books. The way to do it like a normal company is to release stocks of the company, not their product. Stop being weird, Blackstone!
I'm still upset by that first point. And I have to take another shower!
The rest of this article is for
subscribers only.
Want to read it? A monthly SKTCHD subscription is just $4.99, or the price of one Marvel #1.
Or for the lower rate, you can sign up on our quarterly plan for just $3.99 a month, or the price of one regularly priced comic.
Want the lowest price? Sign up for the Annual Plan, which is just $2.99 a month.
Learn more about what you get with a subscription