Five Big Questions about the Direct Market, as the Calendar Turns to 2023
It's a new year in comics, and with each turn of the calendar comes hope and opportunity. That's the theory at least. The good news is, we're certainly in an opportunity rich environment, as the pump is primed for change, 12 even if it's difficult to speculate whether said change is likely to be positive or negative. So much of that depends on the decisions made by those within the industry, particularly those in charge at the varying powers that define the architecture of comics. One thing I'll say is this: I'm confident that the book market and its inhabitants will largely be doing well this time next year. The direct market? That I'm not so sure of. There are questions abound, as ill-tidings at the end of the year and ongoing trends have placed the entire exercise into what feels like a transitional state.
There are questions abound, and I want to talk about them. But there's no way to cover all of them as we head into 2023, because I am only one person and you probably don't want to read a 600,000 word column. Instead, I'll be taking a look at where the direct market is by exploring five of the biggest questions that might be on the table this year. While I cannot answer these questions, as only time (and the varying, involved players) can do that, I can share my thoughts on them and why they're such crucial topics. Let's get to it.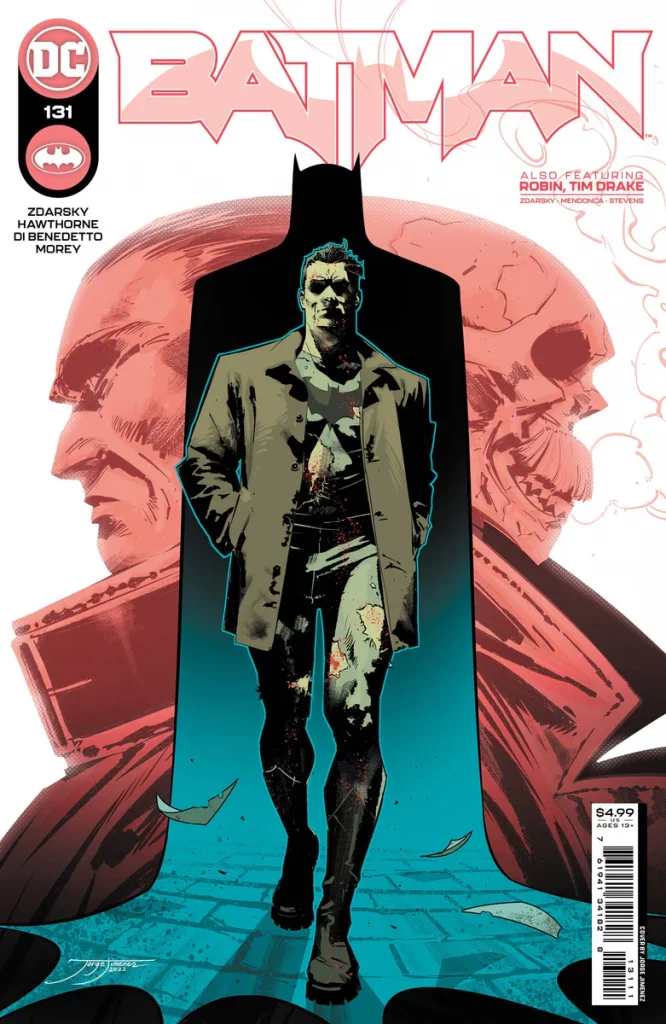 Are we going to see an across-the-board price increase?
During my recent chat-stravaganza on SKTCHD, retailer Brandon Schatz popped up in the conversation with a note about the single-issue format, with an idea and prediction at the end of that comment. Schatz said, "The changeover to $4.99 for a regular sized comic has already started, and I think might end up being industry standard by the end of 2023." That's something I'd already been thinking about, as there are several contributing factors that suggest a price increase is likely on the table. The combination of increasing paper and ink costs, the occasional lack of availability when it comes to key products, and global inflation set up a perfect recipe for why prices might increase, and sooner rather than later.
But another contributing factor to the potential of this happening is that I've heard from retailers in the past – not just the immediate past, we're talking several years – that it's possible money is being left on the table with certain titles. The still $2.99 Saga and Spawn are two clear examples, but the idea was mostly built around the fact that many publishers have been dabbling with $4.99 (or even higher priced) titles for a while now without seemingly getting burned by that experimentation. Toes have been dipped, waters have been tested, and it seems like the results have been…well, if not positive, because I'm sure no reader likes it, it's at least neutral while being revenue positive, more than likely. Customers have grumbled but not turned away. That leads me to believe we'll see even further commitment to that price point in 2023.
That's not me reporting that DC's going to go across the line at $4.99 or Marvel's fully committed in that direction, or really anything of that sort. I don't have any insight into the specifics of this. But it's a major question, and one that certainly feels on the table this year between the increasing costs and suspect availability publishers are facing on the component side as well as the relative lack of uproar from customers about the intermittent upticks in price publishers have played with of late.
The rest of this article is for
subscribers only.
Want to read it? A monthly SKTCHD subscription is just $4.99, or the price of one Marvel #1.
Or for the lower rate, you can sign up on our quarterly plan for just $3.99 a month, or the price of one regularly priced comic.
Want the lowest price? Sign up for the Annual Plan, which is just $2.99 a month.
Learn more about what you get with a subscription