The Pull: A Look at the Comics Dropping the Week of August 11th
This is a super weird week on The Pull, as an ending leads the way, we have a small for sure buy list, and probably the most maybes in the history of this column. It's a quirky one. Let's get to it.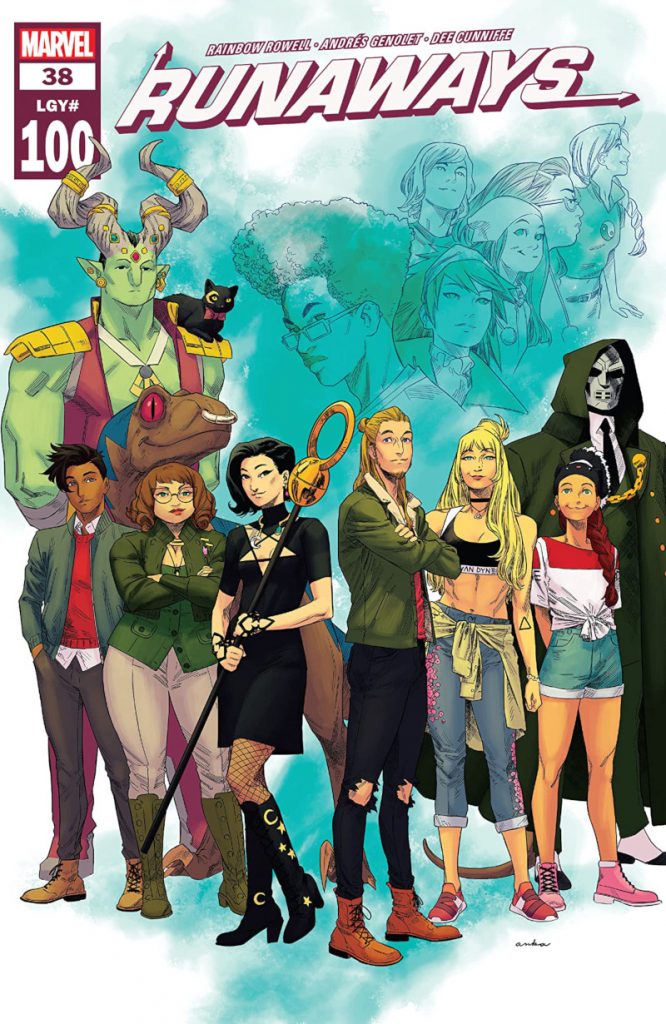 Book of the Week: Runaways #38
Honestly, does anything make more sense in the comic book world than this volume of Runaways – one that's been wonderful throughout thanks to Rainbow Rowell, Kris Anka, Andres Genolet, and an array of others – ending with about 45 seconds of warning to everyone? Its entire existence has to a certain degree been an exercise in keeping it a secret, with it rarely feeling like it has generated any real organic or marketing-based buzz. Heck, I swear, this title has seemingly rarely had variant covers, something Marvel is more addicted to than I am to food that is considered, by society and science, "bad for me."
It's really too bad, because as noted before, it has been a truly wonderful run, one that both matched and maybe even surpassed the Brian K. Vaughan and Adrian Alphona origins of the series. It's perhaps the last of the superhero hang out books, and while I appreciate it going out with a bang, as this is a supersized finale that doubles as its 100th issue, I can't help but feel it could have been so much more to so many more readers. Alas. Them's the breaks. I'm happy we get one more run with this crew, though, especially with Anka returning for the goodbye. I have no doubt this one will be brilliant, as the rest of the run has been.
The rest of this article is for
subscribers only.
Want to read it? A monthly SKTCHD subscription is just $4.99, or the price of one Marvel #1.
Or for the lower rate, you can sign up on our quarterly plan for just $3.99 a month, or the price of one regularly priced comic.
Want the lowest price? Sign up for the Annual Plan, which is just $2.99 a month.
Learn more about what you get with a subscription