The Pull: A Look at the Comics Dropping the Week of August 21st
Oh boy. It's going to be a weird week in comics. I can already tell.
Let's talk about the good stuff, though, as I share my buys, recommendations and curiosities in this week's edition of The Pull.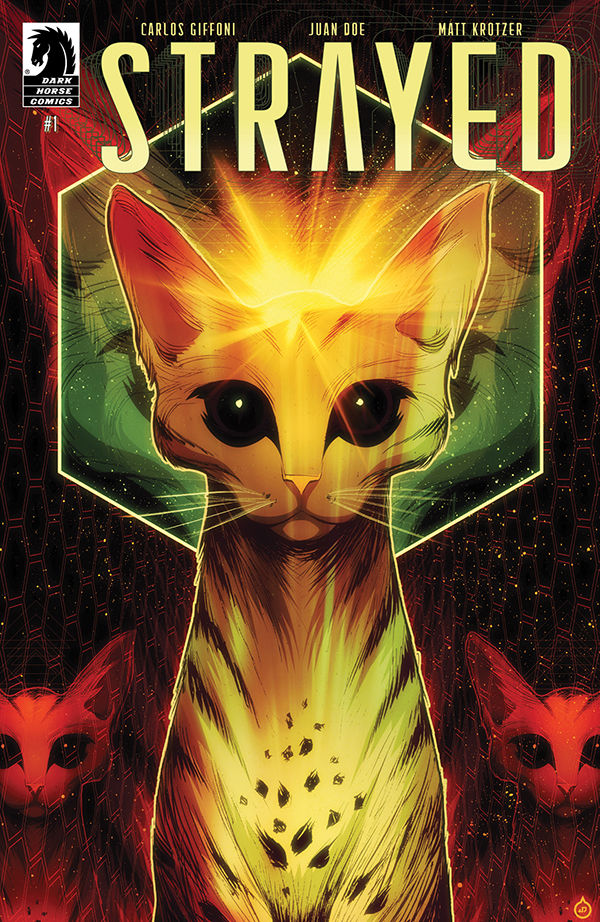 Book(s) of the Week: Strayed #1
I screwed up.
A while back, the writer of this comic – Carlos Giffoni – emailed me about his comic, and I was way, way too busy at the time, so I was never able to dive into the book until yesterday when I was like, "Oh yeah, that comic!" when putting this list together. With a reminder that it was in fact arriving this week, I went back to that email, read the first issue and came away very impressed. Strayed #1 is a good comic.
While there's a lot to like here, from Doe's art and rather impactful cover to Giffoni's broader concept and actual execution, this will shock you to find out that the part of this comic I love the most is the central relationship between its astral projecting cat Lou and the animal's owner/best friend Kiara. This might strike some as an odd comparison given that one is a historical drama and the other is a science-fiction story, but in that regard, Strayed reminded me a whole lot of the emotions and personalities associated with a pet and human relationship. There's a potency and realism there that grounds this whole fantastical story about a version of humanity in need of a new home, and the cat that may be guiding us there. It's very well done.
I couldn't tell you where this mini-series is going, but I will say that whether it's in trade or in single issues, I will be reading it. So yeah, I screwed up, but I'm glad it's not too late to fix the mistake I made when Giffoni was first emailing me. Good job by you, Team Strayed! This is a good comic!
The rest of this article is for
subscribers only.
Want to read it? A monthly SKTCHD subscription is just $4.99, or the price of one Marvel #1.
Or for the lower rate, you can sign up on our quarterly plan for just $3.99 a month, or the price of one regularly priced comic.
Learn more about what you get with a subscription