The Pull: A Look at the Comics Dropping the Week of August 24th
And the regular broadcasting schedule returns, as The Pull is back – not that it went anywhere! – with another loaded week of comics. What takes the vaunted book of the week spot? Let's highlight a favorite that deserves more love this week, as we focus on a series about a place that is really not that great.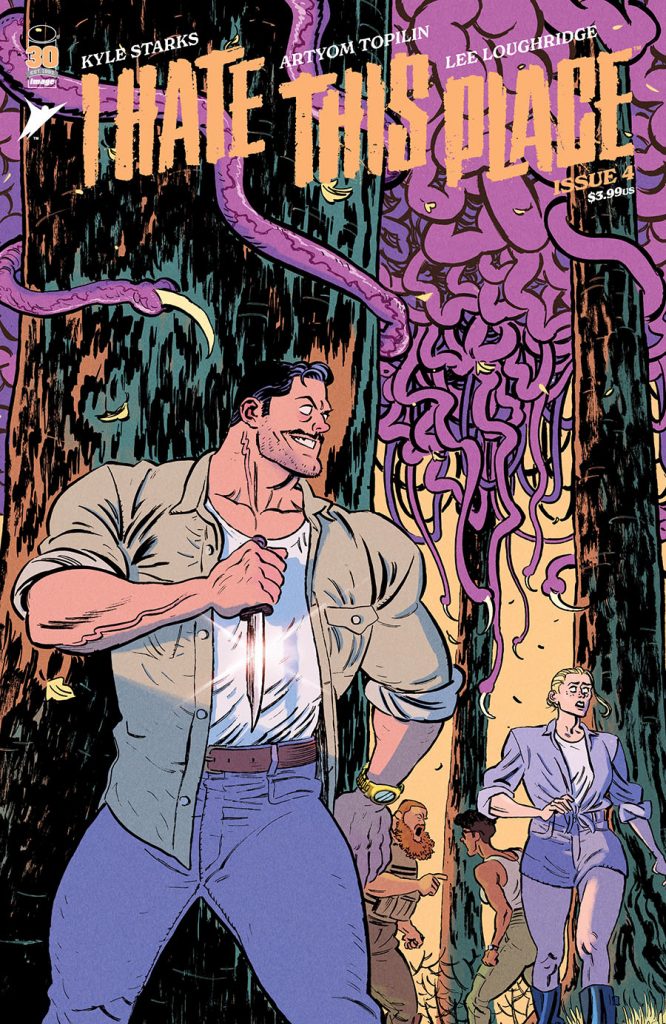 Book of the Week: I Hate This Place #4
If this spot was determined purely by my personal excitement to read the issue, it would go to the latest issue of A.X.E.: Judgment Day. I love a good event. But frankly, a Marvel event starring the biggest characters from the vaunted superhero publisher does not need me to push it. It'll do what it does whether I do or not.
That's why I'm instead leaning in to the latest issue of Kyle Starks and Artyom Topilin's excellent I Hate This Place, a series I very much enjoy that more of you – also known as all of you – should be reading. It's exactly what I should have expected from a Starks written horror series, with winning leads, amusing beats, and some real fear delivered in the ominous nature of the haunted…area situation the crew finds themselves in. Comedy and horror are fundamentally rooted in the same idea – making people feel something – and with Starks excelling at the former, I should have known the latter would be something he'd crush as well.
He does, as does Topilin, an artist I wasn't previously familiar with but have been extremely impressed by. He seems to have similar art origins as Starks himself and the writer/artist's pal/occasional partner Chris Schweizer – there's a bit more Simon Gane in there, though – so he pairs nicely with the natural leanings of Starks' storytelling. Both the character work and the horror elements pop, and it all fuses into something special. I Hate This Place is a great series, and one that you'd very much enjoy if you like character-driven horror stories with comedic elements. I imagine that's a lot of you, so check this series out. You won't regret it.
The rest of this article is for
subscribers only.
Want to read it? A monthly SKTCHD subscription is just $4.99, or the price of one Marvel #1.
Or for the lower rate, you can sign up on our quarterly plan for just $3.99 a month, or the price of one regularly priced comic.
Want the lowest price? Sign up for the Annual Plan, which is just $2.99 a month.
Learn more about what you get with a subscription