The Pull: A Look at the Comics Dropping the Week of December 28th
It's the last Wednesday of the year! Let's celebrate like it's the end of the world, because in our book of the week, it very well may be!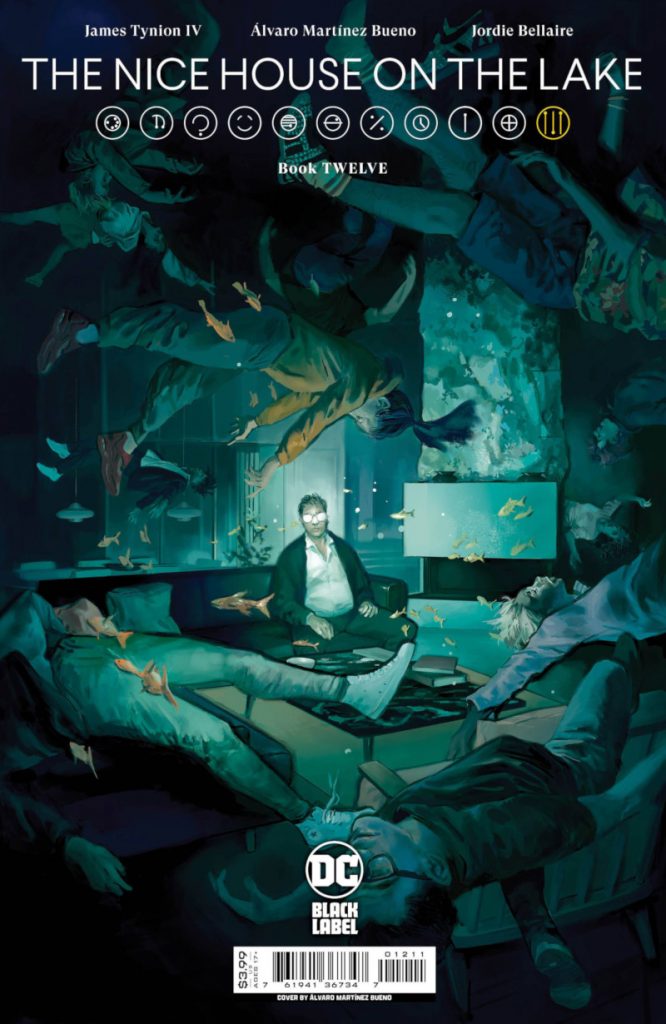 Book of the Week: The Nice House on the Lake #12
Do you ever wonder what sort of review the cast of The Nice House on the Lake will give their titular home on Airbnb if they survive it? "Four stars: Incredible view, remarkable amenities, only downside was the alien bestie living there that was constantly manipulating and showing us imagery of our families melting." I feel like that's within range, although I'm three star flexible.
This series, on the other hand, has been a five star affair, as it culminates with a 12th (but maybe not final?) issue from James Tynion IV, Álvaro Martínez Bueno, Jordie Bellaire, and AndWorld Design that will assuredly shock and awe. I'll be honest: the second half of this season has lost a little momentum for me, although I'd chalk that mostly up to schedules rather than quality. Bueno's still on fire, Bellaire's crushing it, and Tynion continues to haunt us with his devious imagination. The cast intrigues and the ideas do the same. This final issue will dictate its place in my heart, more than likely, although a later reread may do the same. I believe they'll stick the landing. Even if they don't, it's been one heck of a ride for me as a reader, despite the misery for the cast along the way.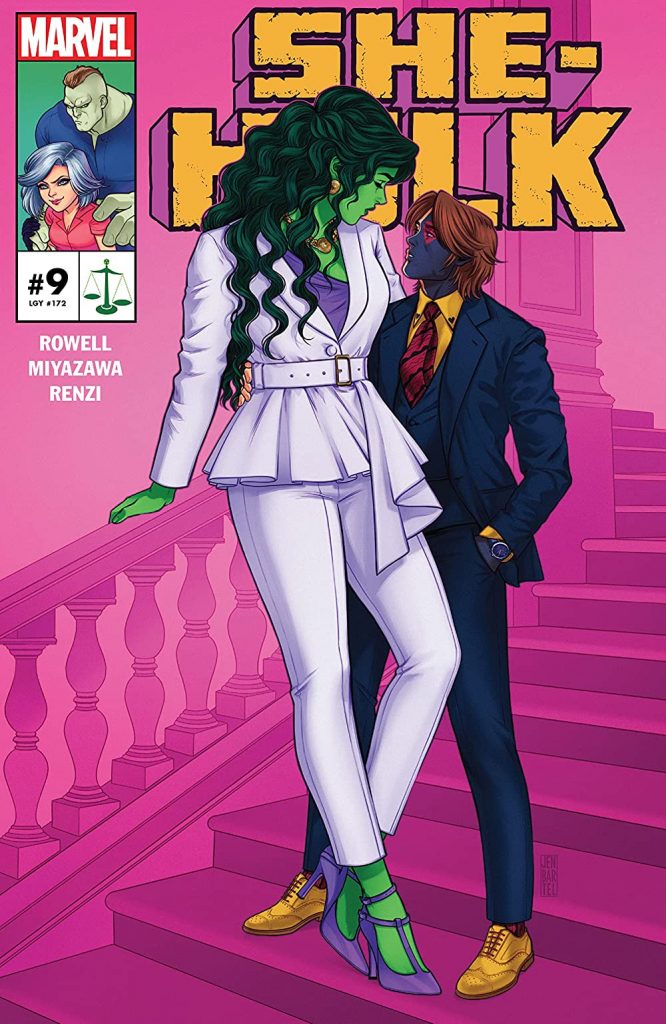 "You're coming with me": The for sure buys and recommendations of the week
Doctor Strange: Fall Sunrise #2: The first issue of this series was wondrous to look at and an interesting, beguiling read. I liked it, didn't love it, even if Tradd Moore was certainly doing Tradd Moore things. I'm here for more, but I'd like to feel a bit oomph here.

Image 30th #9: This is purely an Ed Brubaker and Sean Phillips play. I can't pass up that pair telling a Criminal story again.

She-Hulk #9: A charming book continues to be charming, I'd wager. Plus: More Takeshi Miyazawa! (Whom I love, although I must admit, his rougher edged style from #8 felt like a bit of a step back to me, or perhaps an indication of a bit of a rushed effort)

Venom #14: I care not for Dark Web, but if there's one certainty in the tie-in arts, it's that Al Ewing crushes all tie-ins. We continue to ride for Venom here!

We Only Find Them When They're Dead #15: Speaking of Al Ewing, the finale to his BOOM! series with Simone Di Meo is here, and I'm here for it, even if this journey through time will almost certainly read far, far better collected in the end than it has in issue by issue form. It has just felt like a lot to keep up with on a single issue schedule.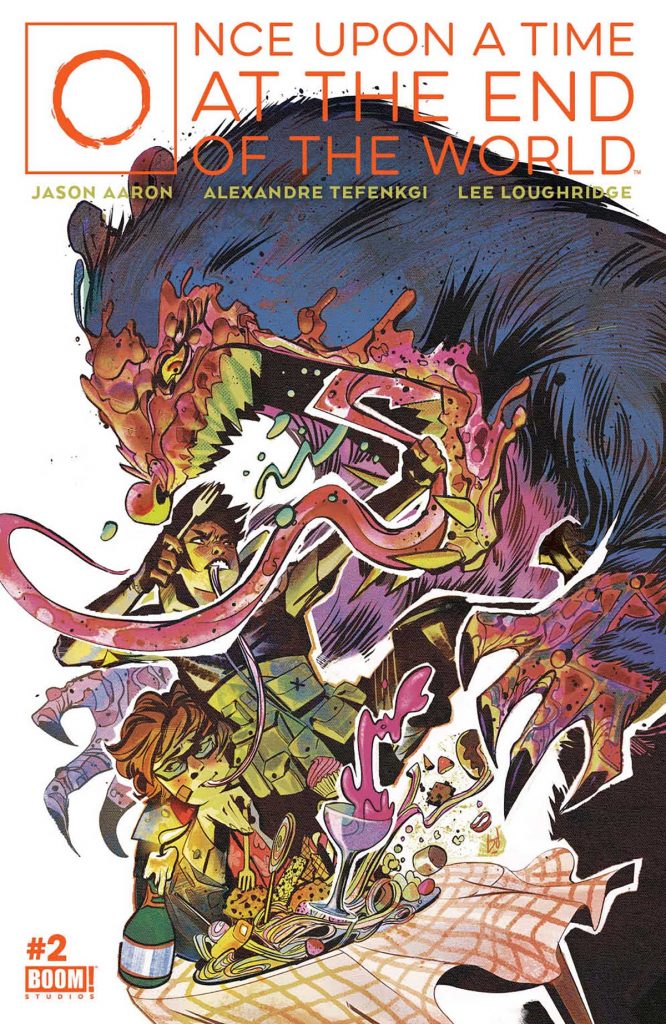 Would buy, but I'm a dirty, rotten trade waiter
Blink #5
Damn Them All #3
Detective Comics #1067
Once Upon a Time at the End of the World #2
Wonder Woman Historia: The Amazons #3
X-Terminators #4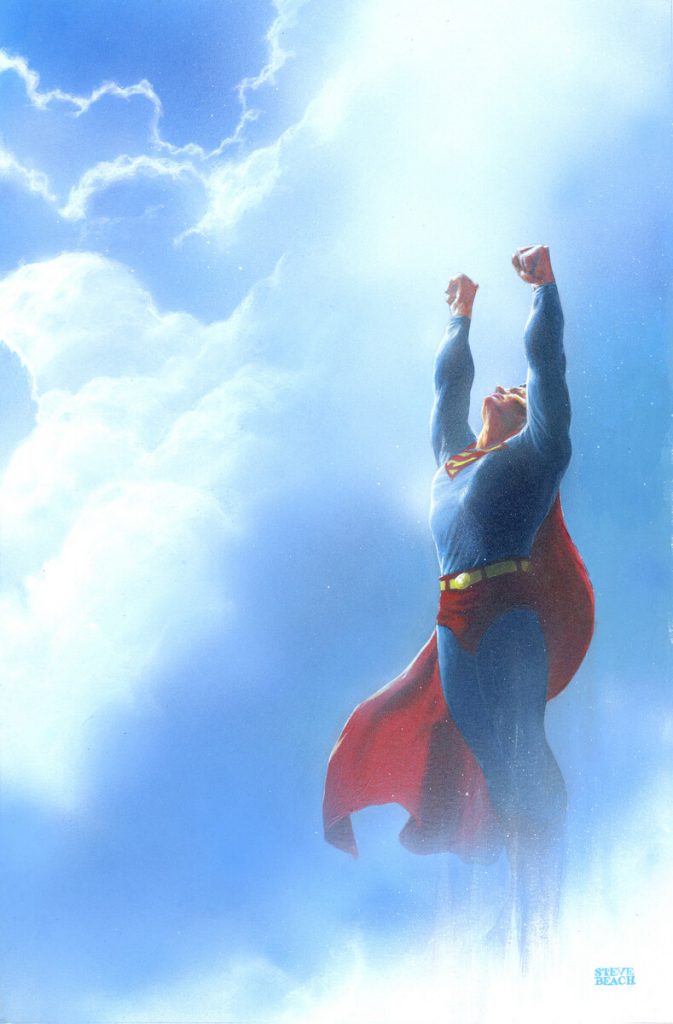 Game Time Decisions: The Ones that Might Come Home
Action Comics #1050: I look at the creators working on this anniversary issue — Nick Dragotta! Tom Taylor! Josh Williamson! Clayton Henry! So many more! — and think, "I should be interested in this." It's kicking off a whole new era for Superman! But…I'm just not. It feels more like an "I'm being told to be interested" level of excitement rather than "I'm actually interested," and I don't know if that's something I'm feeling like leaning into as we turn into the new year. Still, if you're interested in jumping onboard for Superman's latest brand new era, this is the place.