The Pull: A Look at the Comics Dropping the Week of December 2nd
It's a top heavy week we're dealing with here, but lots of good to come. Let's jump in to The Pull, my look at my buys, recommendations and curiosities from the week of comics, led by a certain Man Without Fear getting tested AGAIN. Can't someone give that guy a break?! Dang!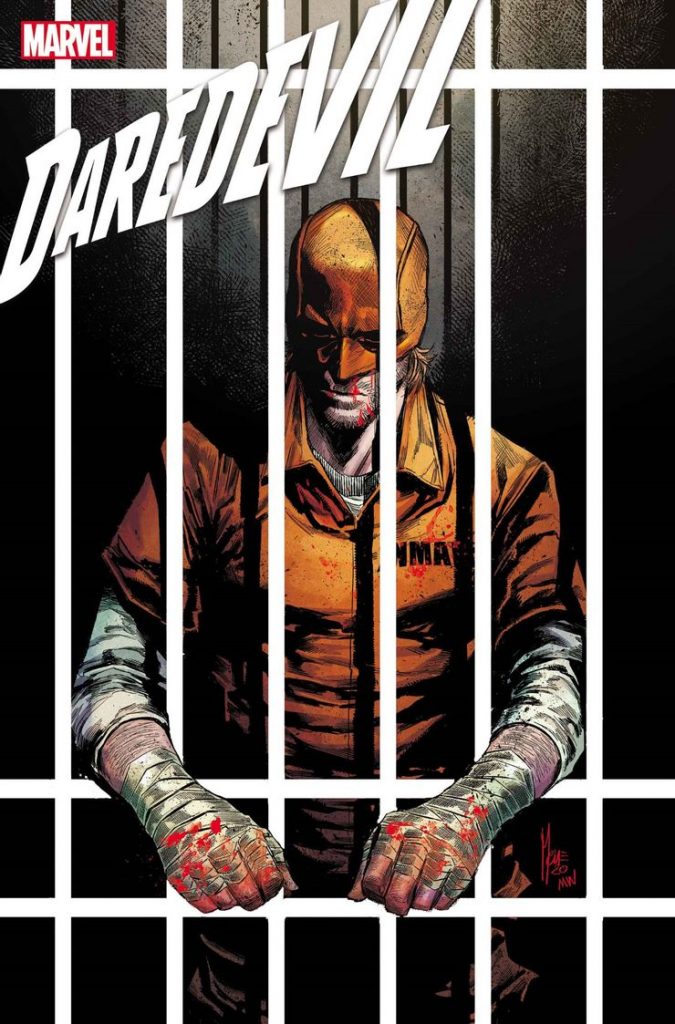 Book of the Week: Daredevil #25
The rumors have been flying about this one. I'm sure you've heard them. Ones like "Stilt-Man is revealed as Matt Murdock's Blofeld, as it turns out the legacy of characters who have taken that identity formed the Stilt-Man 6 and have made every bad part of his life happen" or "Matt's brother Mike turns out to be Stilt-Man" or "the bars on the cover of Daredevil #25 are meant to be small Stilt-Man legs, as multiple iterations of the character have moved to Ryker's Island as a new security system."
Now I'm not here to confirm or deny anything that happens within the many, many Stilt-Man saturated pages of Daredevil #25, but let's just say whatever happens within this issue is BIG, some might even say TALL, or perhaps even STILTY.
Take that as you will. Also, it's clear that Chip Zdarsky and Marco Checchetto have been building somewhere big for a long time, and this issue brings that all to a head. This series is tremendous, and wherever they take us will be exceptional because that's the level of work they're bringing to the table. If you're not reading Daredevil, I highly recommend getting on it, because this run has been a good one. And now, it's seemingly escalating even further. I can't wait.
The rest of this article is for
subscribers only.
Want to read it? A monthly SKTCHD subscription is just $4.99, or the price of one Marvel #1.
Or for the lower rate, you can sign up on our quarterly plan for just $3.99 a month, or the price of one regularly priced comic.
Want only the longform content? Sign up for the monthly longforms only plan, which is just $2.99 a month.
Learn more about what you get with a subscription