The Pull: A Look at the Comics Dropping the Week of February 8th
In a remarkably trade waiting heavy week, let's make the focus for The Pull a mini-crossover I rather enjoyed the start of, and am hopeful for what's still to come.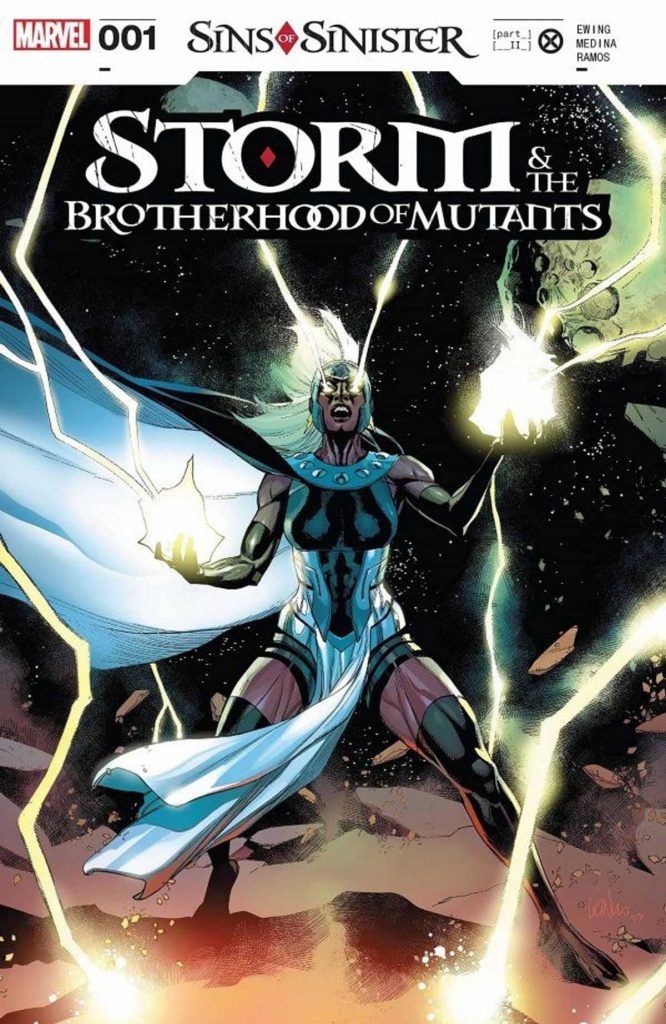 Book of the Week: Storm and the Brotherhood of Mutants #1
Age of Apocalypse-style stories are baked into the architecture of the X-Men, although your mileage may truly vary. Sometimes they're good! Great even! Sometimes, you don't even remember or want to remember them. I suspect Sins of Sinister will end up being one of the first two, as its inciting issue – Sins of Sinister #1 – was a hoot, filled wall-to-wall with bangers and unexpected turns. Yeah, sure, much of it's going to get reversed somehow, but it's not about the end result in these kinds of stories: it's about the journey. And what a journey it is!
The next step hits this week, as Al Ewing and Paco Medina's Storm and the Brotherhood of Mutants #1 launches with what should be a spicy meatball. This next wave is set in the +10 era, meaning 10 years after where the "present" lies, and it seems as if Ororo's been going through some stuff as the one person we know of who hasn't be infected by Sinister's nasty ways. I like this as a continuation of X-Men Red in its own way. I like this as a Storm focus book. I like this because it's giving Al Ewing complete freedom to wild out without impacting everyone's precious continuity. I like it because I expect it to be good, and I am genuinely thrilled to read it. It will absolutely be my first read of the week.
The rest of this article is for
subscribers only.
Want to read it? A monthly SKTCHD subscription is just $4.99, or the price of one Marvel #1.
Or for the lower rate, you can sign up on our quarterly plan for just $3.99 a month, or the price of one regularly priced comic.
Want the lowest price? Sign up for the Annual Plan, which is just $2.99 a month.
Learn more about what you get with a subscription