The Pull: A Look at the Comics Dropping the Week of January 11th
It's a super strange, extremely "wait for trade" heavy week. Them's the breaks of late, so let's highlight an "old" favorite as it begins its final year in the latest edition of The Pull.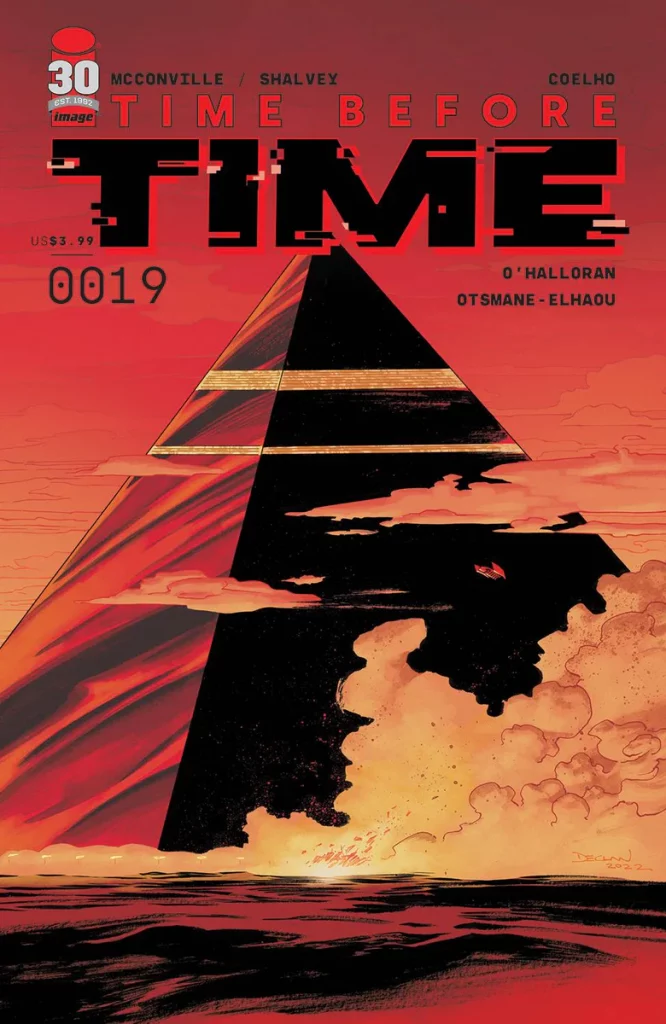 Book of the Week: Time Before Time #19
I described Time Before Time as "old" in the intro, which is true in 2023. Lasting for 19 issues in this era is like running for 75 20 years ago. That's too bad, because while I liked the early days of Time Before Time, I've found this series to only get better with age. Per co-writer Declan Shalvey's newsletter, this series is running until #29, and given its consistent ascent over its run so far, I have to imagine it'll be one of the best comics running by the end — and it's already quite good.
Shalvey, co-writer Rory McConville, colorist Chris O'Halloran, and letterer Hassan Otsmane-Elhaou are still doing their thing in the series, and artist Jorge Coelho is parachuting in to take us back to the future…or is it the past? Well, whichever way we go in the timeline, Coelho's joining up and going to add to some spice to the book after Eric Zawadzki crushed it for several issues. While original series artist Joe Palmer departing was a loss, the book's only improved since, at least in part because the excellent work done by the artists that followed and because of McConville and Shalvey's excellent work at keeping the wheels turning and surprises coming. There's a lot more of that on the horizon as we enter the home stretch, and I'm excited to see what they have cooked up in the final ten issues. Based off what we've seen so far, I expected nothing less than greatness. No pressure!
The rest of this article is for
subscribers only.
Want to read it? A monthly SKTCHD subscription is just $4.99, or the price of one Marvel #1.
Or for the lower rate, you can sign up on our quarterly plan for just $3.99 a month, or the price of one regularly priced comic.
Want the lowest price? Sign up for the Annual Plan, which is just $2.99 a month.
Learn more about what you get with a subscription