The Pull: A Look at the Comics Dropping the Week of January 18th
It's a big week, which is a welcome change after the past few, but because I'm me, I'm going to focus on a comic I've already talked about a lot because I love it so. Let's look at that and more in this week's edition of The Pull, a look at my buys, recommendations, and curiosities from the week of comics.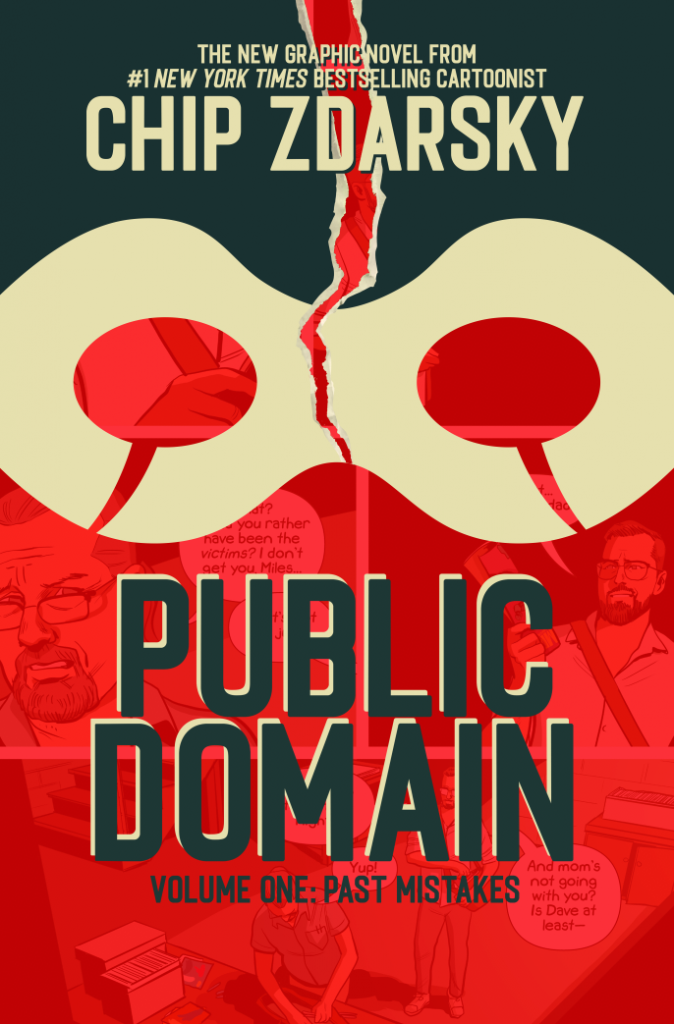 Book of the Week: Public Domain Vol. 1
This should come as no surprise to you, as Public Domain was both one of my Comics of 2022 here on SKTCHD but also my #2 comic in my top 20 countdown on Off Panel. But, uh, I really like Chip Zdarsky's Public Domain! It's a story about creator rights, but it's also a story about family and art and questionable van choices and gambling debts and weirdo neighbors being shockingly benevolent. It's a little of everything, all in one book, a comic about life and comics that finds Chip at the peak of his powers.
I know this might be considered sacrilege to the superhero set or the Sex Criminals superfans out there, but the first arc of this comic? It's probably my favorite Chip comic ever, with apologies to Peter Parker: The Spectacular Spider-Man #310 and its hot dog icing. If you missed Public Domain in single issues, you really, really should buy this trade, because it's comic booking at its finest.
Plus, and just because I want to compliment it one more time, shouts to Chip for that elite cover design that fits perfectly for both the book and direct markets. That's some smart design right there.
The rest of this article is for
subscribers only.
Want to read it? A monthly SKTCHD subscription is just $4.99, or the price of one Marvel #1.
Or for the lower rate, you can sign up on our quarterly plan for just $3.99 a month, or the price of one regularly priced comic.
Want the lowest price? Sign up for the Annual Plan, which is just $2.99 a month.
Learn more about what you get with a subscription