The Pull: A Look at the Comics Dropping the Week of January 6th
Given that it sounds like a lot of comic shops are getting their comics a day or two late this week, this might be an aspirational post, talking about comics that are really dropping the 7th, 8th or later. But hey, comics are coming, supposedly! Let's talk about them in The Pull, which looks at my buys, recommendations and curiosities from the week of comics, led by a really, really solid attempt by Marvel to actually make someone like an eternally (!!) unpopular group of characters.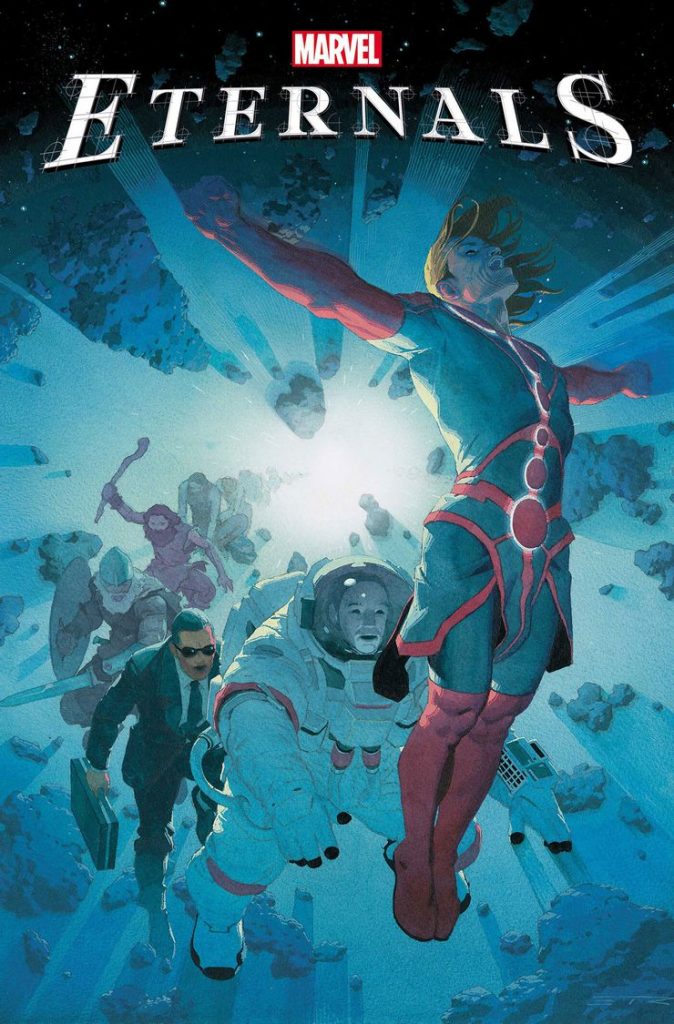 Book of the Week: Eternals #1
Eternals is always a tough sell for Marvel – it's tough and yet not quite at the Inhumans level – but with a movie coming our way, it's to be expected that they would try, try again. At least they're putting their best foot forward with this new series, as writer Kieron Gillen, line artist Esad Ribic, and colorist Matt Wilson are putting the "A list" into Eternals even if that statement doesn't really work in any way.
The notability of the creative team is one thing, but I wanted to comment one thing involving them outside of their perceived talents: they fit these characters, and these characters fit them. That's not always easy to do, because we've seen time and time again creative teams come up short.
But there's something that jives this time. Kieron Gillen clearly has experience working with relative gods living amongst us, and the Eternals as a race and idea feel like ripe territory for the picking for the scribe. Esad Ribic isn't as Kirby-esque a fit as John Romita Jr. before him, but his affection for hard sci-fi and sense of the moment is beyond compare in comics. Ribic isn't always the easiest person to find a perfect fit, colorist-wise – ideally Ribic paints himself, but ain't nobody got time for that – and yet with Wilson, we have someone who is amongst the best in his field and someone with experience bringing painterly artists to life who uses a lot of washes (see: Nic Klein on Thor).
Does that trio add up to guaranteed success? No. It's still the Eternals, one of the hardest sells in Marvel's oeuvre. But if any modern trio would find a way to make these characters work, it very well could be this one. I'm excited to find out if I was right whenever this arrives in my local shop.
The rest of this article is for
subscribers only.
Want to read it? A monthly SKTCHD subscription is just $4.99, or the price of one Marvel #1.
Or for the lower rate, you can sign up on our quarterly plan for just $3.99 a month, or the price of one regularly priced comic.
Want only the longform content? Sign up for the monthly longforms only plan, which is just $2.99 a month.
Learn more about what you get with a subscription