The Pull: A Look at the Comics Dropping the Week of March 11th
It was an absolute battle for the top spot this week in The Pull, my look at my buys, recommendations and curiosities from the week of comics. There can only be one winner, and it should come as no surprise to you that Jonathan Hickman gets book of the week. But maybe not the Hickman title you'd expect! Let's get to it.
Book of the Week: Decorum #1
It's a double Hickman week, which means I have to choose between two titles by my current favorite writer (and a third title I'll highlight here in a minute). I absolutely love his current X-Men run, but the debut of Decorum gets it for a few key reasons. First, I can't wait to see what to see what artist Mike Huddleston comes up with here, as I already loved his art, and the stuff he's doing here looks better than ever. Second, it's a debut of a new series, which is a thrilling thing, especially when it's about well-mannered assassins.
But most of all, after House of X and Powers of X, I feel like Hickman's going to drop the dang hammer on the design standpoint here, as he's really going to want to draw a line between his for-hire work and his creator-owned stuff. I could be wrong about that, but I know his thoughts on value and making his creator-owned work stand out. Now his Marvel work has gotten ever so much closer to what he's done in his creator-owned comics. I wouldn't be surprised to see him bring the thunder here. It's going to be awesome to see play out. And if it isn't some crazy new vision for design? That's fine too, because I bet it will be an incredible comic.
"You're coming with me": The for sure buys and recommendations of the week
20th Century Boys The Perfect Edition Volume 7 TP: My beloved 20th Century Boys gets its latest Perfect Edition collection, and so of course I'm going to recommend this. One of the two best comics I've ever read, and Naoki Urasawa is to blame.

Cable #1: Gerry Duggan and Phil Noto are teaming up for a book that seems like a lot of fun. I will say I have little to no allegiance to younger Cable, but we'll see what they come up with here. Maybe I'll learn to like him here.

Dragon Hoops HC: The best comic I've read so far this year is now out. Gene Luen Yang is a national treasure and does career-best work here, which is really saying something. Plus, it's at least in part about basketball! Huzzah!

Dollhouse Family #5: I may have mentioned I like this series, but Mike Carey and Peter Gross are doing work here. This is the penultimate issue, so good things are certain to happen.

Immortal Hulk #32: Other Hulk is causing a ruckus, Roxxon is getting into their plan, and that's bad news for the Hulk. Great news for us! Sorry for that, Banner!

Thor #4: I'm here for the Nic Klein and Matt Wilson art, which has been resplendent throughout.

X-Men #8: This one builds off of Hickman's New Mutants run and brings Mahmud Asrar onboard for his first interiors in the current X-Men stories. That means glory will be coming our way, especially with cosmic Marvel heading to Earth, seemingly.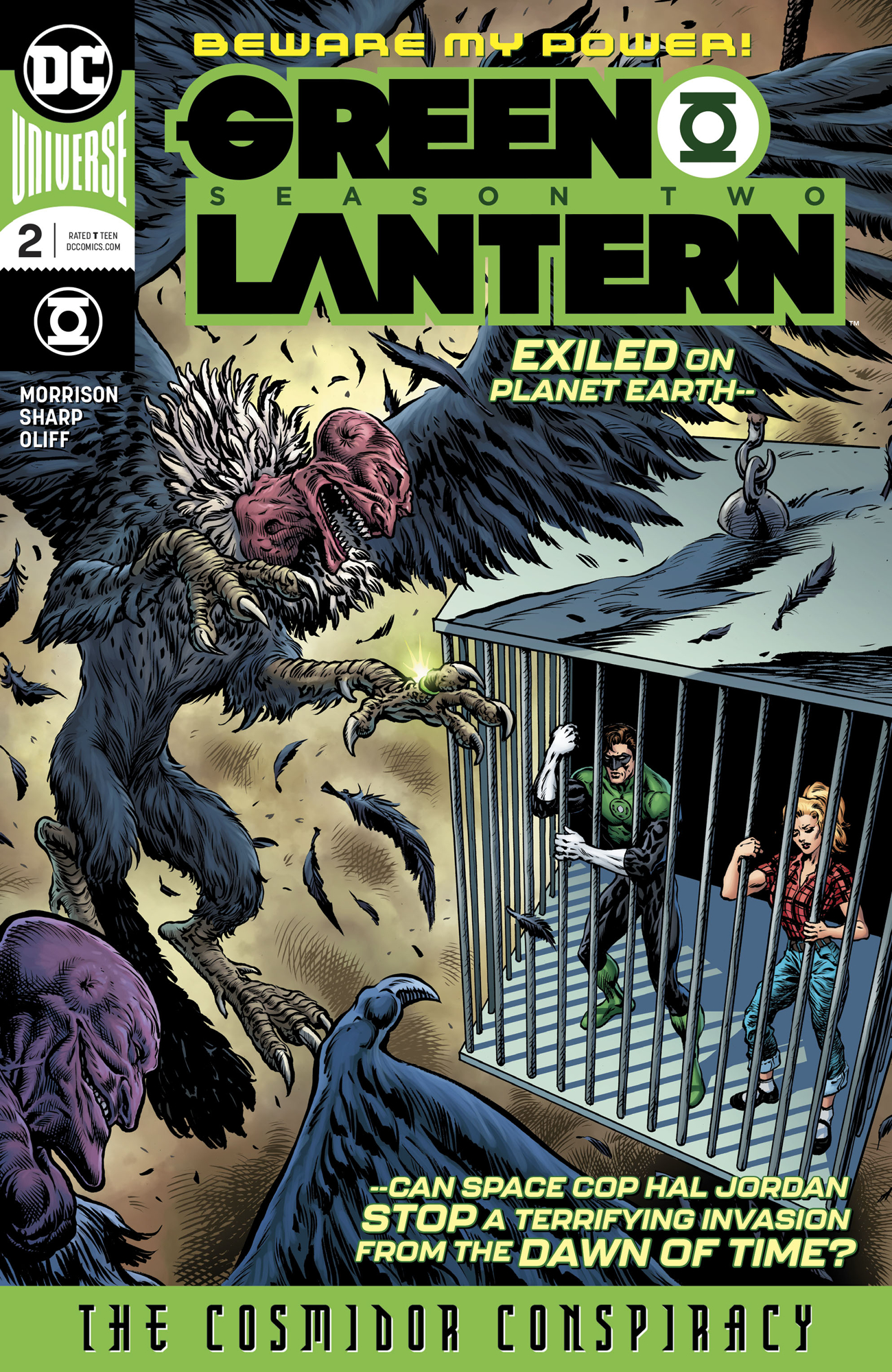 Would buy, but I'm a dirty, rotten trade waiter
Green Lantern Season Two #2
The Man Who Effed Up Time #2
Moonshine #17
Punisher Soviet #5
Snotgirl #15
Game Time Decisions: The Ones that Might Come Home
Avengers #32: I was chatting with a retailer recently about this book, and while I wasn't overly negative about it, I also wasn't overly positive about it. I sort of nothing this book half the time, as it has a lot of fun ideas but it never really gets there. It's just fine, with endless potential for more. Part of that struggle stems from having so many storylines and none of them really being delivered on. Based off the cover above, it might be starting to do that here, which is why this is a "maybe" rather than a straight drop.

New Mutants #9: I still haven't read #8 of this series, and that's mostly because I'm just kind of meh about the Brisson stuff. I want it to be something I like, and maybe I'll like issue #8 when I get there. But I can't help but feel unenthusiastic about this title now that the Hickman stuff is done.