The Pull: A Look at the Comics Dropping the Week of May 27th
The slow trickle of regular comics continues this week. Let's look at my buys, recommendations and curiosities from the week of comics in The Pull, led by a pal's really quite good graphic novel!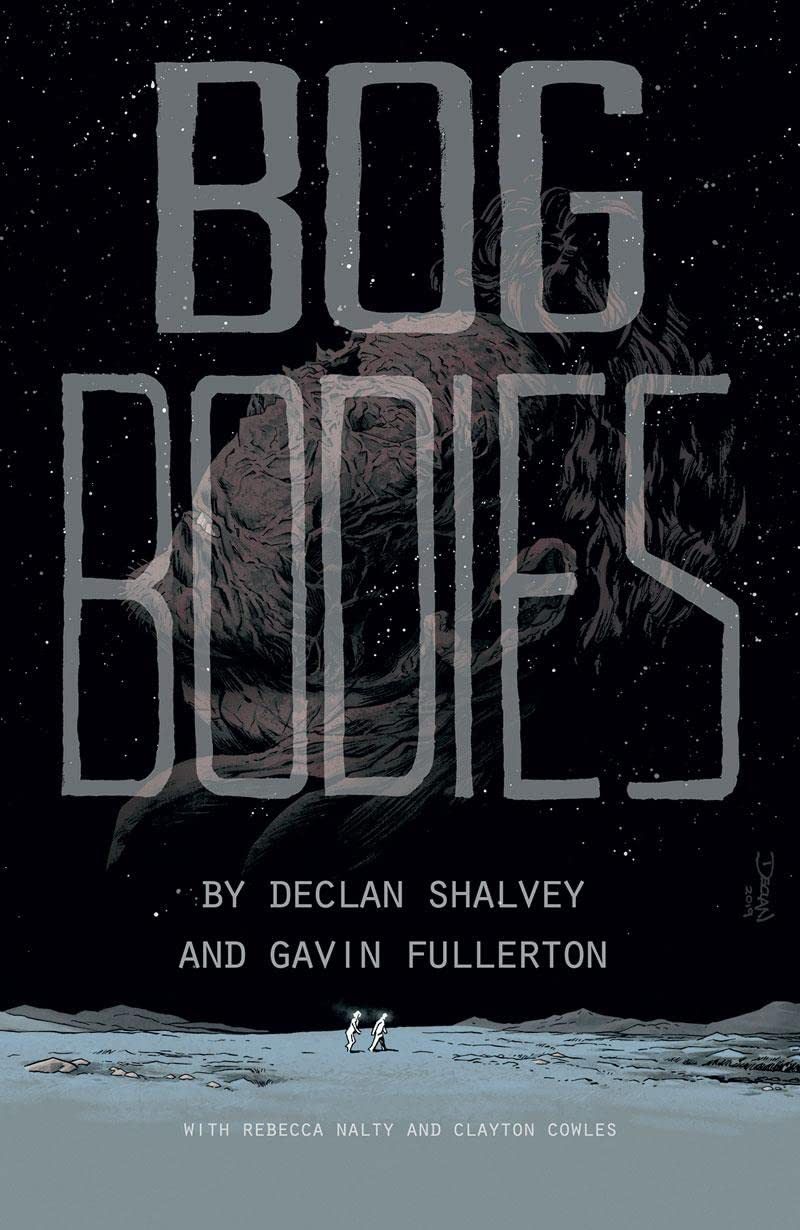 Book of the Week: Bog Bodies GN
I talked to Declan Shalvey about this graphic novel in February – aka 500 years ago – but everything I said then about it stands now. Bog Bodies, his graphic novel with Gavin Fullerton, Rebecca Nalty, and Clayton Cowles that tells the story of a rather bad night for one gangster on the run in the countryside outside Dublin, Ireland, is fantastic, building on the promise of Shalvey's preceding graphic novel Savage Town in a major way.
It's a very tight story, and its narrow focus – a guy on the run from both of his past and two people who want to kill him – makes it both a highly entertaining and compellingly emotional read. While the fact he's Irish makes this pitch easy, Martin McDonagh's exceptional film In Bruges is a nice parallel for what to expect from this comic, as this is both an entertaining read but one that also reaches real places of pathos in its tale of crime and woe.
Shalvey's on point with the idea and the script while Cowles' does what he does so well here, but Fullerton's line art with Nalty's colors are the real revelation here. While I think this pair could fit on a wide variety of stories, they're pitch perfect here, with Fullerton's character acting escalating the tension of the story and the emotions of its cast while Nalty's colors elevate everything the line artist brings to the story.
Pair the quality with the low ask on cost – $12.99! – and it's easy to get behind this as an exciting, easy to recommend read. If you're a fan of crime stories, this is a can't miss. It's a great read from an extremely talented creative team.
The rest of this article is for
subscribers only.
Want to read it? A monthly SKTCHD subscription is just $4.99, or the price of one Marvel #1.
Or for the lower rate, you can sign up on our quarterly plan for just $3.99 a month, or the price of one regularly priced comic.
Learn more about what you get with a subscription