The Pull: A Look at the Comics Dropping the Week of October 5th
A big week with a lot of exciting releases – including one my own writing is in! – starts in an unexpected place. For you. Not for me. It's my show, and of course it's my book of the week. Let's look at that and more in this week's edition of The Pull.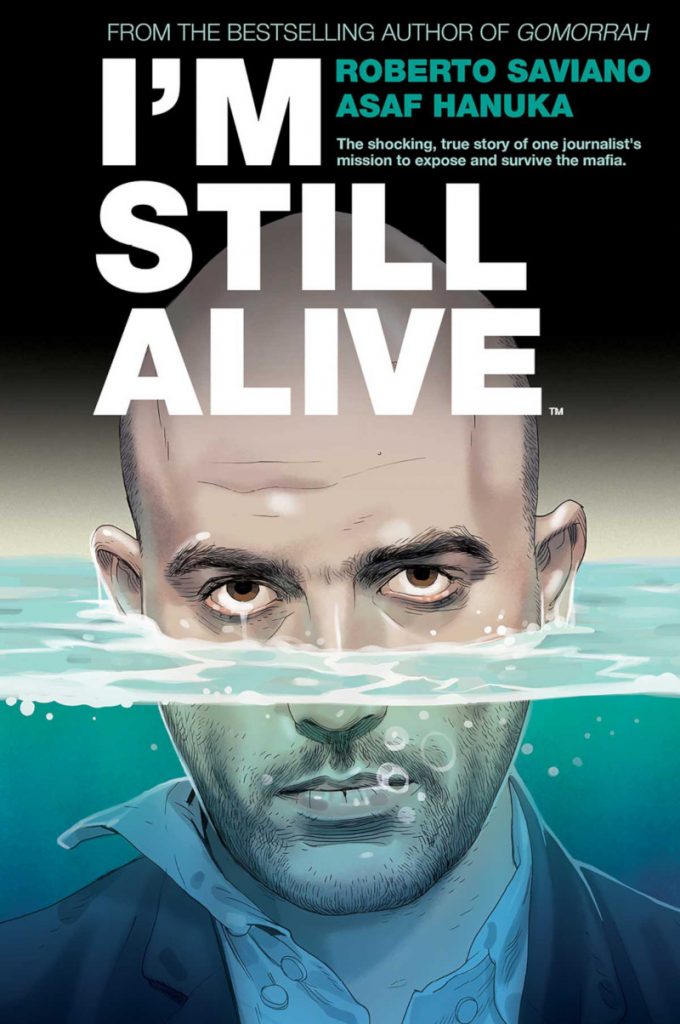 Book of the Week: I'm Still Alive
I was a big fan of Amazon's ZeroZeroZero, an adaptation of Roberto Saviano's book about the Italian cartel and the mechanics of global cocaine trade. From there, I fell down a rabbit hole of reading about Saviano's life and career, as he's an Italian journalist who spoke truth to power to one of the most dangerous entities you could: the Italian mafia. Saviano's life as a journalist was dedicated to writing truths about them and what they do, leading to the need to live under police protection since 2006. The guy's wild, and someone whose life seems equally dangerous and principled.
So, when I found out Saviano's life story was being told in comic form with the excellent Asaf Hanuka doing that work…well, I knew I was going to have to read it. I'm Still Alive is that graphic novel, an Archaia release, which means not only will it be about Saviano's remarkable life, not only will it feature Hanuka's remarkable talents as a cartoonist, but it will also be a pristine production. I'm extremely excited for this graphic novel, even if expect it to be haunting as all get out.
The rest of this article is for
subscribers only.
Want to read it? A monthly SKTCHD subscription is just $4.99, or the price of one Marvel #1.
Or for the lower rate, you can sign up on our quarterly plan for just $3.99 a month, or the price of one regularly priced comic.
Want the lowest price? Sign up for the Annual Plan, which is just $2.99 a month.
Learn more about what you get with a subscription