The SKTCHIES: Favorite Comics of 2015 (Part Three)
Welcome back to The SKTCHIES, SKTCHD.com's first annual year-end awards. With The SKTCHIES, it's less about defining the best in comics. Instead, it's more about sharing our favorites, and the ones that helped make this year a great one for the medium. And today, our comic-centric section continues.
It turns out there are a lot of comics coming out these days, and they are more diverse and interesting than ever. New publishers are springing up all over the place, comics are being released in new ways, and more varied subjects and stories are being told than at any point in comic book history. What does that mean for my year end awards? Well, it means they're going to be big in response. This week, I'll be revealing five different titles a day that were my favorite – not necessarily best, but my favorite – comics of the year, with each getting their own SKTCHIES award. While that means they're getting a fake award, it is in fact a fake award that celebrates their very real quality. Even with that larger than usual list, I can't cover everything, so please, by all means – share your favorites in the comments.
So without further ado, here are the next five titles that make my year end list. The titles are ordered alphabetically, and the list will continue until Friday.
---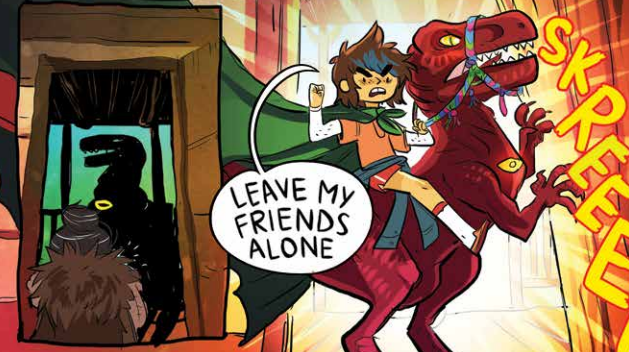 The Lovability to the Max Award: Lumberjanes (BOOM! Studios)
There's something to be said about comics being fun. Quite often, it can be a dour medium, as it's always crisis this or wars that. Fun? It can be refreshing, especially if handled right. And Lumberjanes is a book that does that right, and does it in a full-hearted, impossible to not love sort of way.
Here's where I make an admission: I read Lumberjanes entirely in trade. That means 2015 was a big year for me, as the first two trades were released this year, so it was actually my rookie year as a reader of the book. And what a rookie year it was, as this book from Shannon Watters, Grace Ellis, Noelle Stevenson and Brooke Allen charmed the heck out of me in its first two trades. It didn't matter if the book was tackling an age-old battle between Artemis and Apollo (which had spilled into the Lumberjanes camp) or a mysterious raptor outbreak (which, as you can see at the top, was handled in appropriate fashion by Ripley), the book and its cast always found a solution, and one that stayed true to the characters and what they represented as people.
That's one of the most impressive things the team has accomplished on this book. It doesn't matter if you're talking about April or Mal or Molly or Ripley or whomever; even in the craziest moments of the book, you never forget that these people you're reading about are just that – people. I talked with Watters about how they handle the characters in the book on Off Panel, and how it doesn't matter how something like April's super strength came to be. It's just part of who she is, and she isn't defined by it. None of these characters are defined by any one thing, just like people are. It's refreshing and delightful to read a comic that gets that so, so right.
However, I do want to define a character by one thing: Ripley is awesome. The mere fact she was named after Ellen Ripley from the Alien series is enough for her to be a favorite, but few characters make me laugh more often than her. So yeah, as much as I don't want to say any character is one thing, I feel like I can get away with that. Ripley is the best, and I have no problem admitting it.
---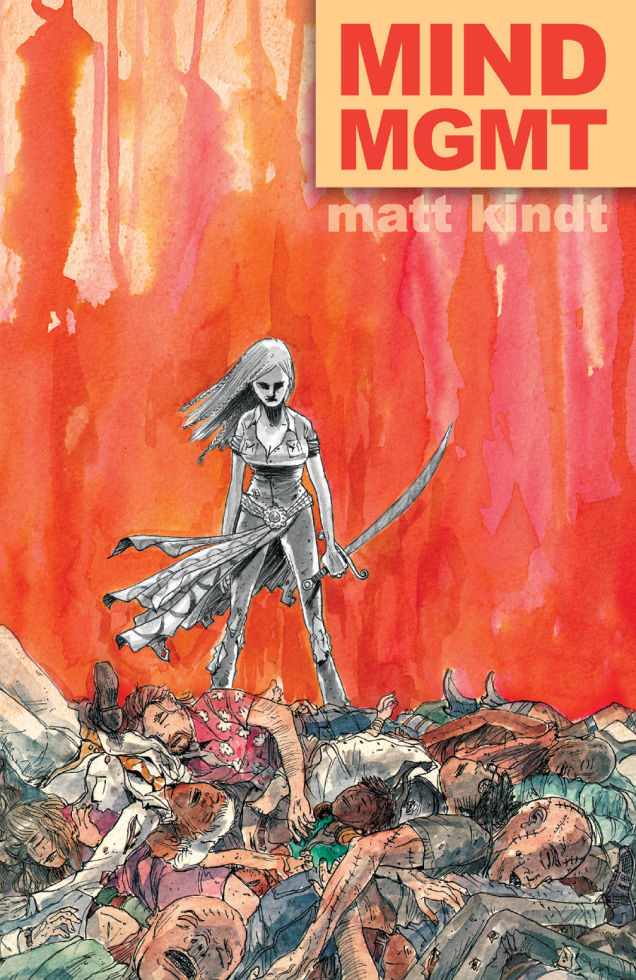 The Master Class Award: MIND MGMT (Dark Horse Comics)
I mentioned this yesterday in passing, but MIND MGMT has an important distinction: it's the first book I ever trade waited. I read the first issue, liked it but then fell behind. And then on Free Comic Book Day 2014, I won a 25% discount off any graphic novel or trade, and I used it to buy the first hardcover of the series. I loved the production value and overall presentation of the packaging so much that I decided that I was more than happy to wait for trade on the book, and now here I am. But the weird position that puts me in is it makes my year end list in 2015 even though I haven't finished the series because the sixth collection hasn't been released yet.
I can't hold that against the book, though, as it's just too good to keep off my list because of my reading methods. Matt Kindt has built an absolute classic here, and it's one of the most fascinating and surprising comics I've ever read. The book is like a set of Matryoshka dolls, as there's plot within a plot within a plot and it all fits together perfectly. Better yet, we figure things out right alongside series Meru, who gains more knowledge about herself and power through it with each passing volume. Plot isn't like something I like to push in what ostensibly amounts to a review, but Kindt is dealing with plot on an entirely different level of most comics. It's impressive how he weaves things together and reveals the picture one puzzle piece at a time.
And his art is exceptional as well. I really enjoy how varied it is, as he uses washes and watercolors on the regular (often to varying levels of saturation or intensity), but sometimes he'll tell an interlude that's straight pen and pencil. You never really know what to expect from his art, besides the fact that it will be beautiful. The presentation of the story is also unique and all over the place, with varying shards and artifacts from the world being leveraged as tools to deliver more information. It's an ingenious read, and one that finds Kindt having fun with form as much as anyone does in comics. Of course, I'm a cover fiend as well, and Kindt's covers are some of the best in the business. He never sticks to one look there either, and I enjoy it when he steps way outside the box and uses a cover as a step by step showcase for how Meru might defeat an enemy.
This book really is a master class of comic creation, and Kindt is doing it all himself. That's impressive. Maintaining the level of quality for any book is a feat unto itself, but doing it all yourself over several years? That's even more of an accomplishment.
It's a little silly to say, but I'm thankful for this book. The decision to switch to trade on one book was a tough one, but it's one that has both helped my reading experience of MIND MGMT itself and changed the way I read comics overall. The experience of reading MIND MGMT in trade has been such a positive one that it's opened up my world to a whole different way of reading, and I dig it even if it means I have to wait a little longer than everyone else for the concluding chapters of this story.
---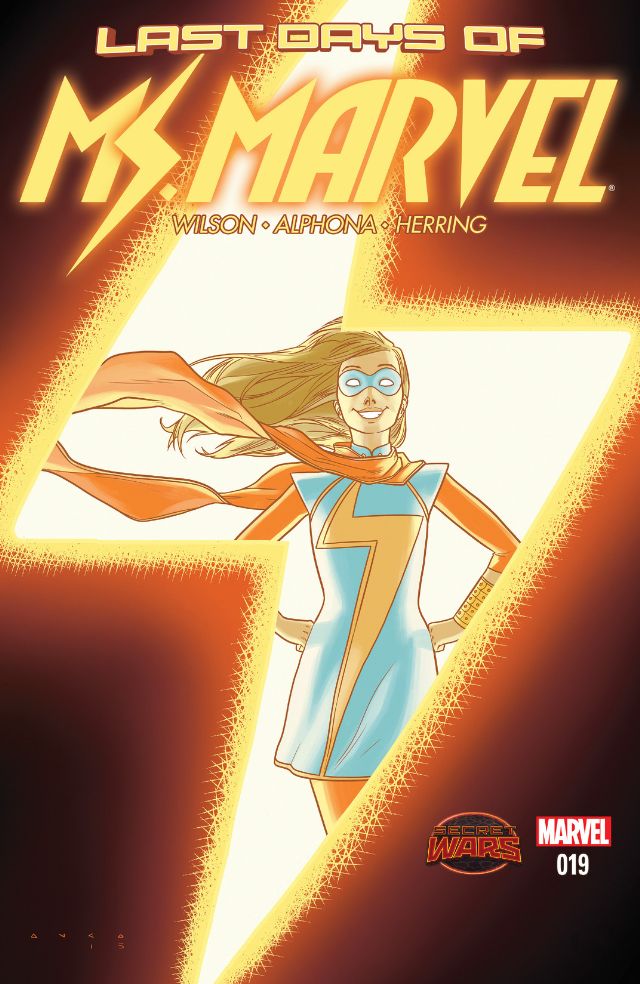 The Future Award: Ms. Marvel (Marvel Comics)
I'm going to try and be short on this one, as it might be get crazy effusive otherwise, but here's my main point about G. Willow Wilson and Adrian Alphona's Ms. Marvel: it's everything I want for the future of comics.
Some people may hem and haw about that and say I'm trying to play a role or some such nonsense, but it's true. Ms. Marvel should be the playbook for Marvel or DC's futures, and I don't even mean it in the way you think. What I mean is Ms. Marvel takes all of the strengths of Marvel's history – the legacy, our ability to see ourselves in the characters, the person getting equal billing with the hero – and it pairs it perfectly with where we are in the world. Some pin this book as "fodder for hipsters" or some such nonsense, but I have news for you: I'm more similar to Kamala Khan than any other character in Marvel's universe, and it's because she's so representative of the way people really are.
Wilson's writing uncovers that, and Alphona's art – who has always been so very good at finding a soul in his subjects – deepens our connection to it, and what comes out is such a refreshing joy to read that it's no wonder the book is the sensation it is. I've said it before, but Ms. Marvel is to 2015 Marvel what Spider-Man was for Marvel in the 60's. She's the person we know or the person we are or the person we want to be. She could be a mirror or she could be aspirational, but one way or another, she's someone we care about. And that's special. Kamala Khan is the future of comics, and thanks to the work of Wilson, Alphona and confederates like Jake Wyatt and Takeshi Miyazawa, I have a secret to share with you: the future is now, and it comes on a monthly schedule.
---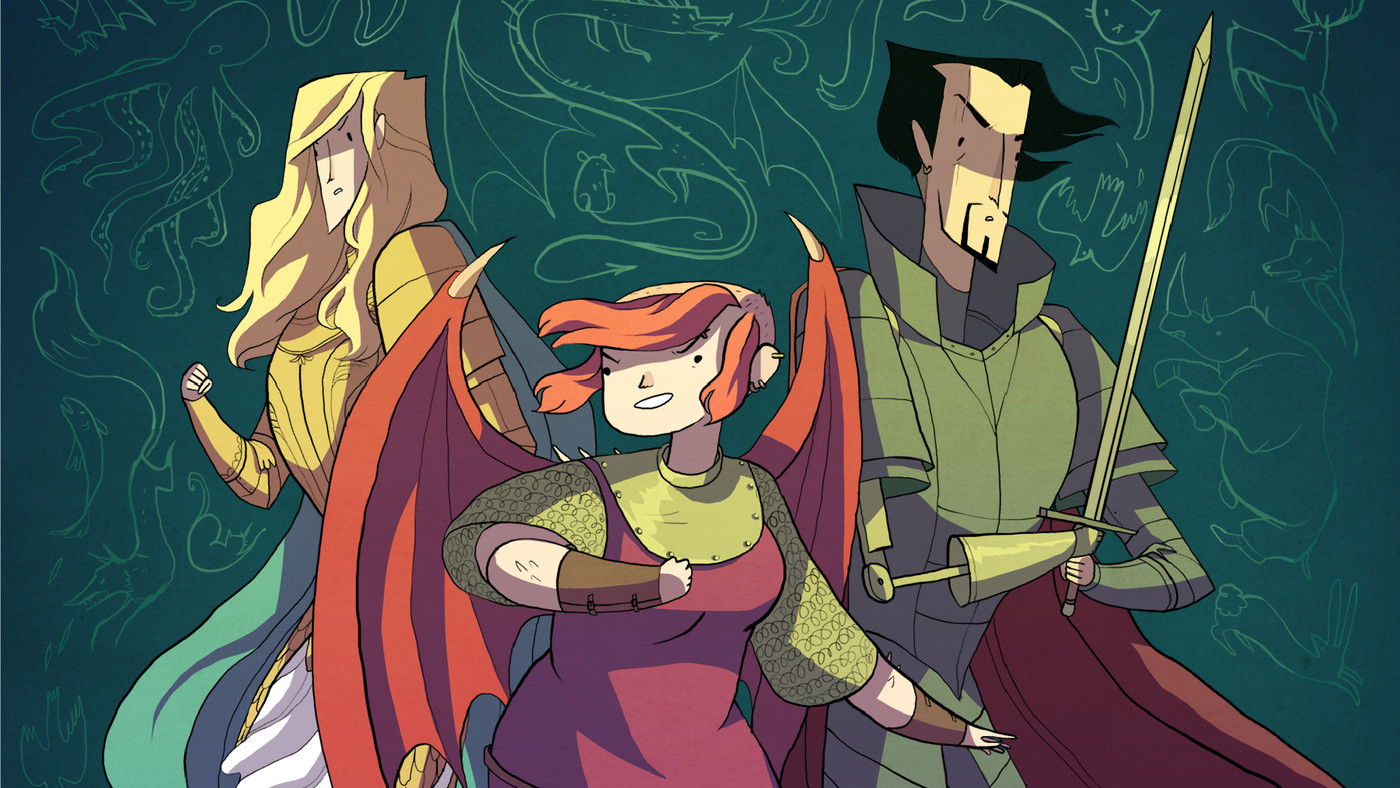 The Late to the Party Award: Nimona (HarperTeen)
A weird theme that has come up on my list as a whole is I'm often late to the mix for comics, and that's represented on these lists in books that I join in on via trade or collections far down the line. I think that's a product of a couple things, really. One: there are just so many comics today that it's impossible to keep up with everything. Two: I'm really bad at staying on top of comics that aren't print.
It's part of my failings as a reader, but that's the main reason why I had never read Noelle Stevenson's Nimona until this year when it was released in print. I don't really have a great excuse, besides that. However, now that I have read it, I can say that I wholeheartedly adore it. I reviewed it back in July so I won't get too deep into it, but this is a very special book that grows and develops in fascinating ways throughout its run. The evolution of its titular character as she struggles with her own identity and who she really wants to be is a deeply affecting arc, and it's perhaps matched by co-lead Ballister Blackheart's story. Their partnership and relationship is the core of the story, and it's a wonder to watch it unfold.
One of the most interesting things about this comic is how if you just read it in snippets – particularly the early strips – you'll think, "oh, what a charming and fun comic." And it is. It can be very funny and sweet. But like our own social media curated lives, there's always something along the borders brewing that isn't as simple as what's presented. Our lives are complex, and being able to transform into basically anything you want is cool until you wonder about the cost behind it. Everything has a price, even if we'd prefer to forget about it. Stevenson conveys that artfully throughout, and with a real empathy for her characters. It's a beautiful, emotional story, and one I imagine will be reread by yours truly well into the future.
---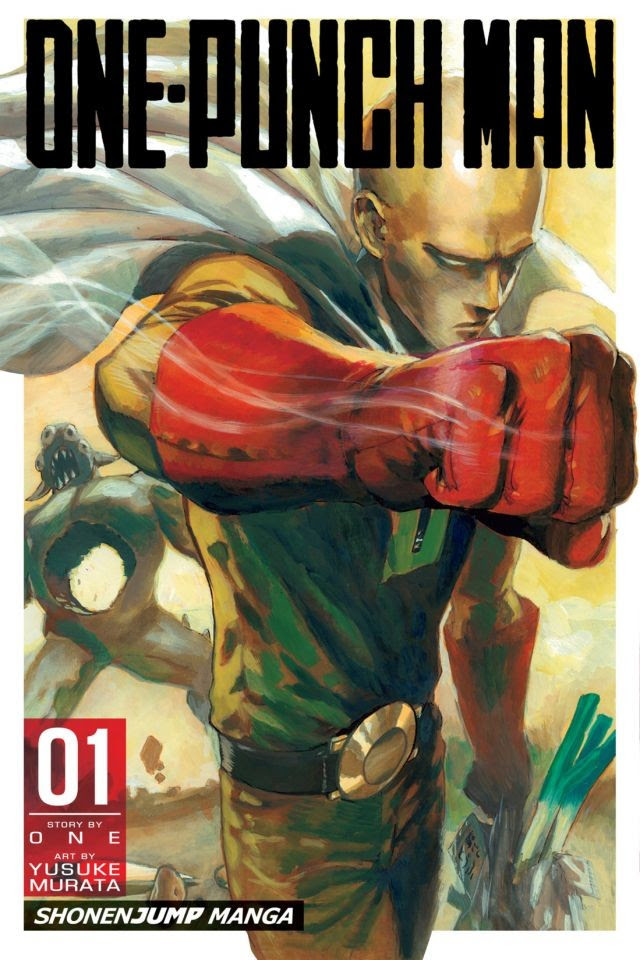 The Knockout Award: One-Punch Man (Viz Media)
One-Punch Man has probably been the comic that I've had the most interesting and unexpected relationship with in 2015, and it's mostly because of how fervent the passion for the book was all around me. For a while there, it felt like the adoration of this series by ONE and Yusuke Murata was omnipresent. First it came when Multiversity Comics' writing staff was insisting everyone should read it. Then one of my readers recommended it. Then it came out and I forgot to preorder it, so I went to my local comic shop who had sold out of it besides one copy of volume one, which they admitted to buying from Barnes and Noble because the demand was so high for it. And when I bought volume two from Barnes and Noble – apparently my shop hadn't harvested that one yet – the bookseller raved about it.
So yeah, the buzz for this book was high.
Yet, incredibly, the hype was worth it. One-Punch Man is maybe the oddest and most basely entertaining comic I've read this year – worth noting: I've only read the first few volumes – but it is presented with so much confidence and matter-of-factness that it's impossible not to love. The premise is stupid awesome, as it's more or less the story of a the world's greatest hero and what he does when he figures out he can beat anyone in one punch. Wouldn't that get boring? Well, it turns out the answer is yes, and Saitama's quest to find someone worth fighting and seeing how he perpetually gets roped into heroic activities is a joy to read.
And let me tell you this one important fact: nothing made me laugh harder in comics this year than the revelation of Saitama's training regimen that he used to become the world's greatest hero. That paired with the reactions had me rolling.
One-Punch Man is a comic that anyone can enjoy, even if you've never read manga. Maybe especially if that's the case. It's such an easy book to love, and for those superhero fans who have never gave manga a chance, you'll almost certainly find something to love. Trust me on that.
Stay tuned for five more of our favorite comics of 2015, coming tomorrow!