A Fifth Week Feature About Fifth Weeks
Fifth Weeks are one of my favorite random curiosities of comics. Let's talk about them.
229.
That's how many times I've written The Pull, the column where I highlight my buys, recommendations, and curiosities from the week's comic releases. If you do anything that many times, you start to get a feel for the rhythm of something. Maybe that's related to consistency, or it could be about recognizing when something is unusual relative to the rest. Whatever it is, you develop a sense of the natural state of things after putting in that many reps — even something as all over the place as looking at comic release schedules.
And after 229 of those columns, one thing has become abundantly clear: Fifth Weeks are weird as heck.
What's a Fifth Week, you might be wondering? That's simple. Fifth Weeks 9 are when a month has five release weeks for direct market comics. That's the case this month, as August features five Tuesdays and Wednesdays. Fifth Weeks happen once a quarter, so they're not uncommon. But they can lead to strange slates, ones loaded with annuals, pop-up events, or one-shots, and often atypical ones at that.
That's why I've always been so curious about them. If the first four weeks of a five week month are meals made to a precise recipe, delicious in all the ways we want them to be, then a Fifth Week can seem like a stew made of random ingredients at times. Sometimes that results in unexpectedly great flavor; other times you're left bewildered, even if the components still intrigue.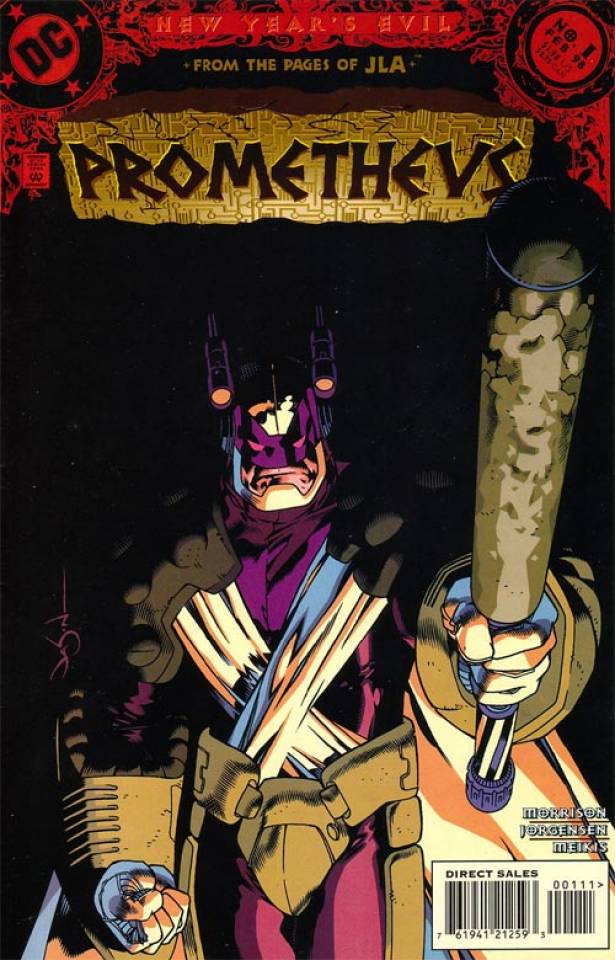 These weeks are also not new. They've existed for decades, with DC in particular being famous for Fifth Week events — stories designed to brew up interest in visiting a comic shop during these oddball weeks — that date back to the 1990s. They also exist for a good reason, beyond simply being another week in the year. According to ICv2's Milton Griepp, 10 Fifth Weeks are rooted in how the direct market and publishers within it operate.
"(Fifth Weeks) are a thing because comics used to be ongoing monthly periodicals with regular frequency and predictable releases, which built customer frequency and loyalty," Griepp shared. "So, each title had its regular week of release each month and was predictably available the same week each month."
"But one month every quarter, there was an extra week on the calendar that didn't fit in that schedule," he added. "There are 13 weeks in a quarter, and rather than putting out 13 issues a year by just starting the next month in that fifth week, publishers maintained their consistent release schedule, and just skipped putting out new releases in that extra week four times a year."
The rest of this article is for
subscribers only.
Want to read it? A monthly SKTCHD subscription is just $4.99, or the price of one Marvel #1.
Or for the lower rate, you can sign up on our quarterly plan for just $3.99 a month, or the price of one regularly priced comic.
Want the lowest price? Sign up for the Annual Plan, which is just $2.99 a month.
Learn more about what you get with a subscription