A Tale of Two Approaches
Both DC and Marvel embraced that vertical scroll life in the past year. They've seen considerably different results in the process.
During one week in September of 2021, DC and Marvel delivered a classic moment of synchronicity, as each unleashed an opening salvo into the vaunted vertical scroll format of webcomics — albeit in dramatically different ways. DC leaned into existing infrastructure, electing to partner with that format's biggest player in Webtoon to roll out co-production comics starting with a slice-of-life Batman series, Wayne Family Adventures, crafted by talents that fit the platform.
Meanwhile, the House of Ideas instead took the format and copy-pasted it into its existing subscription digital comics app, Marvel Unlimited, launching a vertical scroll line called Infinity Comics — with an X-Men Unlimited story from Jonathan Hickman and Declan Shalvey leading the way — as part of a significant update to the app.
Both were the result of a long path to launch, but it felt fitting that they arrived the same week given that it underlined how these publishers often have similar ideas executed in different ways. Each had its benefits in this case. DC prioritized maximized visibility, choosing to fish where the fish already were, generating enormous readership immediately thanks to that existing, captive audience. Marvel, on the other hand, decided to use these Infinity Comics as a carrot to draw new subscribers to its existing digital platform.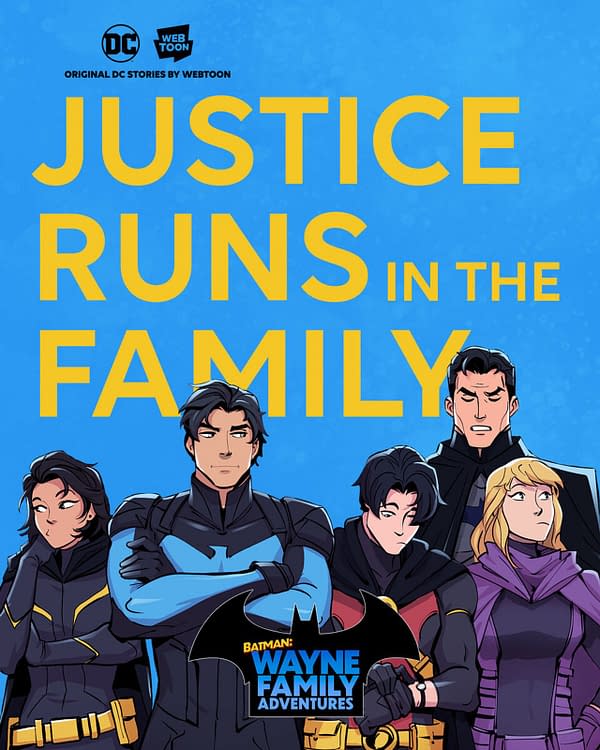 Each had its benefits, but from the start, the highest upside approach was clear. It was DC and its partnership with Webtoon. As I wrote the week these launched, while the vertical scroll format can be quite interesting, that structure alone isn't what attracts readers to Webtoon and Tapas. That's why Marvel's approach struck "me as a new way to deliver comics to its existing audience, and perhaps even in a way those people don't entirely want." There was little suggestion that Marvel Unlimited subscribers were clamoring for a new format.
On the other hand, DC aligning itself with Webtoon — a platform with an enormous number of readers, allowing the publisher to reach a whole new audience that was already used to this format — just seemed brilliant, "because it connects an atypical audience for these characters to them in a real way that could pay dividends forever." DC's move wasn't about bolstering today; it was about building tomorrow with a new generation of fans across the entirety of DC's enterprise.
That was, of course, typical speculation and conjecture from yours truly. Well-reasoned speculation and conjecture! But speculation and conjecture all the same. There was a lot of that happening the week these launched, as many touted Wayne Family Adventures' enormous numbers compared to direct market sales, an incongruous matchup if only because of the free versus paid nature of the two. It was apples and oranges, with the only relatively like-for-like comparison we'd ever possibly see being one between the readership of Marvel's Infinity Comics and DC's foray into Webtoon. But that would never happen, right? How often do we get real numbers on digital readership? Especially from Marvel? The answer is never, so it'll never happen.
Or so we thought!
The rest of this article is for
subscribers only.
Want to read it? A monthly SKTCHD subscription is just $4.99, or the price of one Marvel #1.
Or for the lower rate, you can sign up on our quarterly plan for just $3.99 a month, or the price of one regularly priced comic.
Want the lowest price? Sign up for the Annual Plan, which is just $2.99 a month.
Learn more about what you get with a subscription