The Real Story Behind Comic Publisher Names
Where did publisher names come from? What other names were considered? We ponder these questions today.
We know how Marvel and DC earned their names, if only because they're tethered to the earliest and biggest comics from the original iterations of those publishers. Marvel Comics #1 was the first release from Timely Publications in 1939, and then when they were rebranding in 1961 – that fateful year 1 – it became the name of the publisher in full. DC started as National Allied Publications in 1934, and as much as that name just rolled off the tongue, it changed its name to Detective Comics Inc. – or, in its more known and shorter form, DC Comics – in 1937, so yes, DC Comics is, in fact, Detective Comics Comics.
But what about some of the other most notable publishers from today? What's the story behind their names? And what other names were considered on the path to their eventual one true pairings? I've been asking comic publishers these questions as of late, and today, you're getting the answers. I figured there had to be a story there for most of them, and as you'll soon discover, there sure was.
This feature is open to non-subscribers, but the site as a whole is powered by its subscribers. If you enjoy this piece and want to read more like it, consider subscribing to SKTCHD to support comics content like this. Also, shouts to Grant Brisbee, whose feature on Major League Baseball expansion team names for The Athletic made me ask myself this question in the first place.

AHOY Comics
So…why that name?: On AHOY's website, there's a "manifesto" that says there is a story behind the publisher's name, but they're not going to tell it…yet. I've always wondered what the story was, although not because of that manifesto. It just seemed strange that each letter of AHOY was capitalized. That felt meaningful because you don't end up with all caps by accident. And while Tom Peyer, AHOY's Editor-in-Chief, told me that the name was appealing because of its brevity, familiarity, and distance from the beginning of the alphabet, it was really the "personal meaning for the three old friends who founded the company" that made it the right pick, and yes, it was related to its all caps nature.
Here's AHOY's secret origin, per Peyer.
"Publisher Hart Seely, Chief Creative Officer Frank Cammuso, and I have been friends for decades. And any two of us would often be found collaborating on some creative project. But one thing we were all involved with was a tradition started by Hart in his antediluvian college days: The AHOY Party. He'd throw it during the holidays as a way for any number of his friends to gather together and process the year gone by. We would do this by democratically electing the AHOY, which stood for "AssHole Of the Year." Frank and I worked on invitations and ballots; we really got into finding pix of the frontrunners and writing jokes about them. This was such a big part of our friendship that, once Frank (I think) thought of AHOY Comics, there was no other name we could use."
I could have guessed millions of times before landing on that as the reason for AHOY being the publisher's name. It's so much better than I could have expected.
Were there any others considered?: The team did consider other names, with the only one Peyer recalling being "Fancy Comics," a name I actually kind of like! I'm not the only one. Peyer said he still thinks it "is a great name," before admitting, "it's just not AHOY." I couldn't agree more. They made the right pick.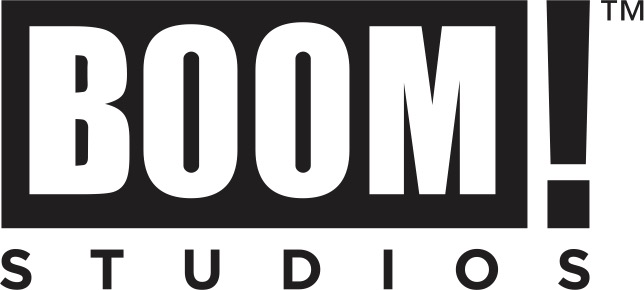 BOOM! Studios
So…why that name?: BOOM! is BOOM! simply because that's what it always was going to be, per founder and Chief Executive Officer Ross Richie. As he told me, 12 years before he started BOOM!, back when he was at Malibu Comics, he shared his dream of "one day creating my own company" with his best friend, before declaring, "And I'll call it BOOM!" That never changed, even down to the exclamation point, which his pals in Isotope Comics' James Sime and AiT/PlanetLar's Larry Young – two notable folks in comics – encouraged Richie to embrace as a differentiator. As you might have noticed, though, it – like AHOY – is all caps, a curiosity for this reader. Does it too hide a secret meaning?
Nope!
"The reason BOOM! Studios is capitalized in the first word instead of 'Boom! Studios' is actually a result of fans adopting the company. Blogging was exploding when BOOM! was first publishing and many bloggers wrote about us and championed our comics. They started writing 'BOOM!' instead of 'Boom!' so I listened to the audience and adopted it." 2
That was a fateful change, if only because the onomatopoeia it's named after certainly feels like an all caps word. Lower case without the exclamation point? Sort of plain. Upper case with that emphasis? That's just right! That's sort of where the "Studios" aspect came from as well. Richie said "it sounds better" than other options, with the double "O" of BOOM! matching the "oo" sound in "Studios."
"Go ahead, say 'BOOM! Comics' and then say, 'BOOM! Studios,'" Richie told me. "See? 'Studios' is just cooler!"
He's not wrong! Comics would have been incongruous, and more than that, choosing "Studios" felt like a fit for Richie's sensibilities that grew from his love of independent comic companies – like Eastman and Laird's Mirage – that chose "Studios" over other alternatives.
Add it all together and it's the natural evolution of a Richie-founded comic publisher. Richie said former President of DC Comics Paul Levitz, a mentor of his, always told him he had a big personality. Going the explosive route in this way rather than restrained just felt right because of that, as Richie noted.
"So the big guy with the big personality names his company BOOM!. He's probably not aiming to be unassuming."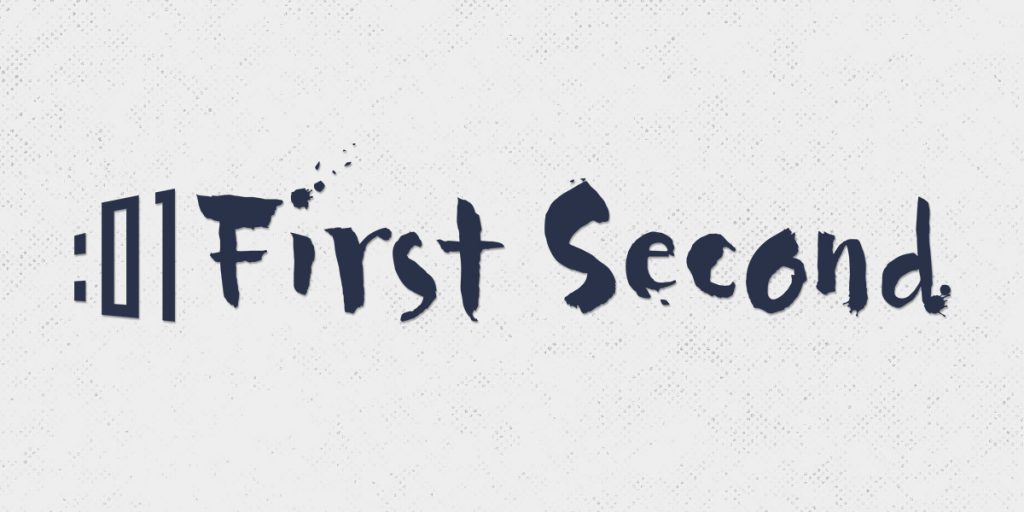 First Second
So…why that name?: Today, we know First Second Books as one of the finest purveyors of graphic novels for readers of truly all ages. But when they were signing graphic novels to their imprint, they were nothing of the sort. And by that, I mean they literally did not have a name when they first started putting their lineup together, as editorial director Mark Siegel told me.
"For the first six months, we had no name. We were the imprint with no name," Siegel told me. "I signed up many of our first projects without having an imprint name, and nothing would stick."
Siegel and the other people involved with the company with no name had considered plenty of options, some contrived and some on a hunch. And for its editorial director, he had been noodling on one of the latter, considering a range of options related to primacy and "the inception of things." This new beginning felt like it needed a name related to that. Then one day in a meeting, it happened.
"I was just doodling in this meeting and I drew a time stamp like 00:01. I scribbled that with a Sharpie on a piece of paper, and then I just left it out," Siegel said. "One of the copy editors who was working with Roaring Brook Press at the time took that paper and folded in half. So the 00 was hidden, then it was just :01. And she said, 'Oh, that's funny.' She held it on its side. She was like, 'It looks like a face…like a happy face.'"
Siegel always wanted something that met in the middle of visuals and words, just like comics do. So when this copy editor pointed out it looked like a happy face, the whole room paused as if they knew there was something more there.
"Everybody kind of stared at it. I just said that it looked like the first second. And then I said First Second," Siegel said. "Immediately it had this effect, like it does this weird little short circuit on your brain. Right there after that, it was like we couldn't really think about any other name."
And that's how the publisher with no name figured out its identity, and the rest, as they say, is history.
Were there any others considered?: Siegel described other considerations he recalled as "terrible stuff…some really terrible stuff," as most were related to that idea of primacy he was leaning on. These includes ideas like "First Minute of the Year" and "The First Minute After Midnight," premises that fit within the range of First Second but certainly quite a bit longer.
Another idea was Midnight Oil, which is shorter but certainly lacks the snap of their eventual name. Surprisingly, Siegel shared that while he doesn't remember the specifics, "there was a rash of (names) that were all kind of dark," which he believe came from the influence of the names of other publishers he enjoyed, like Drawn & Quarterly, a name he loves but, as he pointed out, given its proximity to torture, it certainly is a bit dark. At least too dark for the eventual direction for First Second.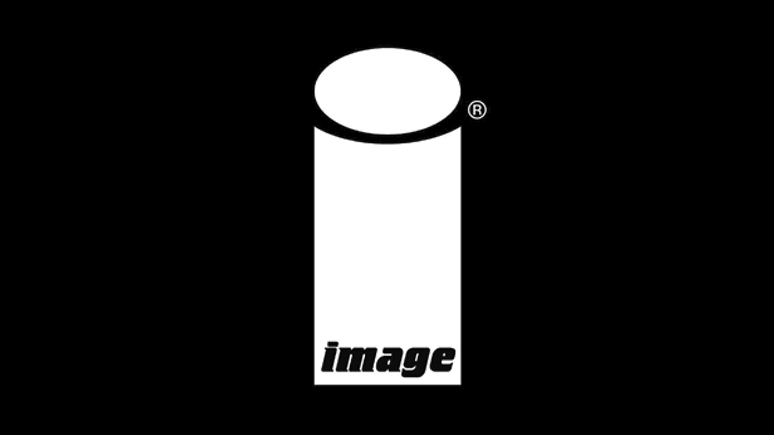 Image Comics
So…why that name?: With the bulk of the publishers I spoke to, there were other names considered, even if the others weren't remembered. That is not the case for Image. According to Jim Valentino, a co-founder who is still the Vice President there, Image "was the only name," and it was because one man.
"Rob Liefeld, the instigator of Image (blame him) came up with both the name and the image 'i' logo," Valentino shared. "The name came from a commercial on TV at the time featuring tennis player Andre Agassi. At the end of the commercial he turned toward the camera and said, 'Image is everything.'"
In the case of potential names for this newfangled publisher back in 1992, Image truly was everything. But what did it mean? That's up to the individual, Valentino said, as he believes its meaning lies with the beholder. Regardless of its meaning, Valentino, it just seemed to fit, with Liefeld nailing it in one shot.
"That Rob guy was a smart kid," Valentino said.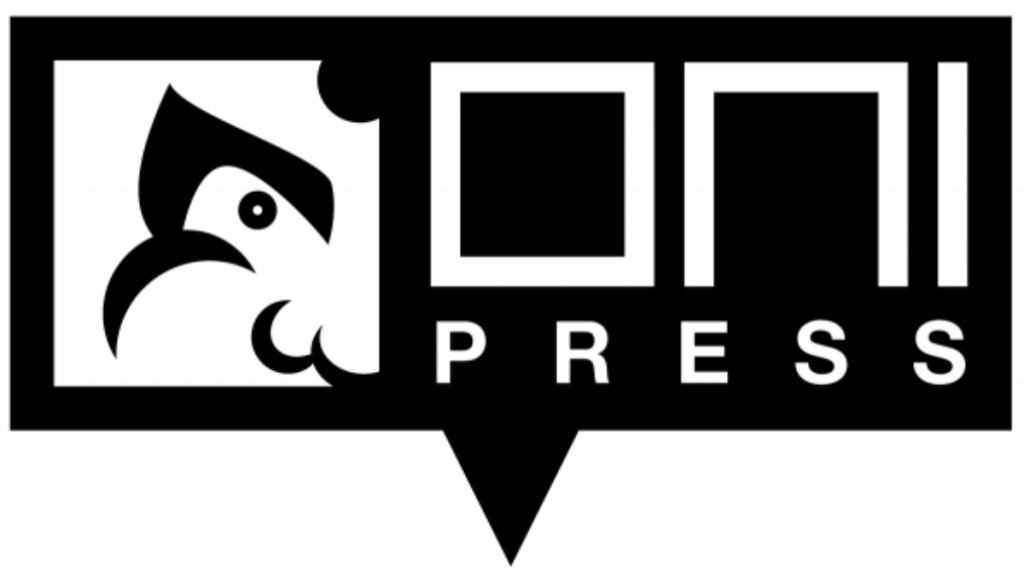 Oni Press
So…why that name?: Inspiration can come from anywhere, and for someone like Oni's co-founder Joe Nozemack, it could even come from something you pick up on a trip to Japan. It was a charm of an Oni, a type of Yōkai – or supernatural monster from Japanese folklore – and there was just something about it when Nozemack and his co-founder Bob Schreck were considering names for their new publishing house.
"Bob and I liked that it was iconic and different but also a little demented and maniacal," Nozemack said, before adding, "which we felt was appropriate for deciding to start a new comic book company after the industry had imploded in 1994, 1995."
The "Press" part is unusual for most comic publishers, but when they were considering names, they felt "Publishing" "just didn't feel right" and that Press added a greater balance. So Oni Press it was!
There was another reason for it, though. Nozemack was a fan of manga, and he loved that "in Japan they published comics for everyone." Connecting with that idea was crucial in his mind, as it was a goal they had for their new publisher from the beginning. As Nozemack told me, as much as that original Oni charm played a part in the eventual name, so did his desire to call back to that "comics for everyone vibe." Oh, and fun fact for those that don't know: the whole brand was tied together by a connection through Schreck, who asked Dave Gibbons to design the original icon and logo that's become a lasting part of their identity. Not bad!
Were there any others considered?: Yes, but unfortunately, these were lost to the sands of time. Nozemack described the others as "generic" to the point they were forgotten, and because he had one of the Oni charms in his car, it became the clear option very early on.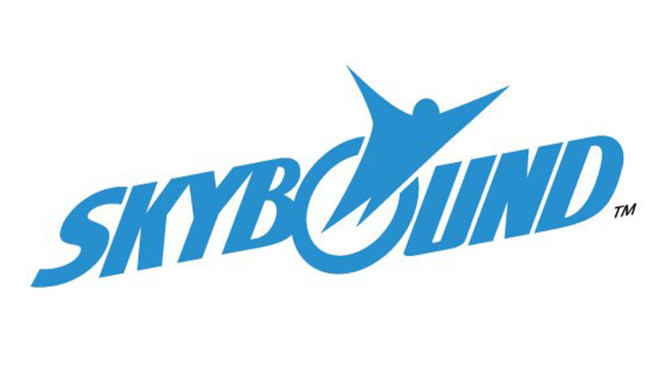 Skybound Entertainment
So…why that name?: "As you can imagine, coming up with a name for a company is daunting with decades of companies before you," Skybound's SVP of Business Development Shawn Kirkham told me.
That's definitely the case, as I all too well know. Once upon a time I was naming this very site and I was so at a loss in terms of the right name that was also an available domain name that I chose a name without vowels altogether. Naming a comic publisher isn't altogether different, and as with the others, Kirkham said the Skybound crew considered a "laundry list" of potential options, with their eventual choice standing out amongst its peers once all were laid out together. The reason it was the choice is because, as Kirkham said, it's "meant to be aspirational in tone," something that fit their general ethos from the beginning.
"Our tag line when we announced the company was 'Things are looking up!'" Kirkham said. "I like to think that we've kept that philosophy over these past ten plus years. Always moving onward and upward."
Were there any others considered?: Yes, and this might be my favorite one. As you may know, Skybound was founded by comic writer Robert Kirkman and producer/manager David Alpert. As you may also know if you ever have attempted to name something, some of your ideas are basically boiling everything down to its simplest form. That's what the team did with one of the earliest names they considered: DARK.
What is Dark? David Alpert Robert Kirkman, as the team toyed around with the idea of using their initials to create the name. I'm going to be honest: I love that, and that is 100% a name I would have come up with. Ultimately, though, Kirkham said "DARK seemed a little silly and didn't represent the full range of what we wanted to do with the company," so they moved on, to the sky and beyond. But still, I kind of love DARK, even if I do admit it is kind of silly and would ultimately result in a brand image that doesn't represent them as well.

Vault Comics
So…why that name?: Vault entered the fray in 2016, as the Wassel family – led by brothers Adrian (CCO and Editor-in-Chief) and Damian (CEO and Publisher) – wanted to tell science fiction and fantasy stories in their own way. And when they were brewing up the name of their publisher, it came down to meeting all the criteria the brothers were looking for.
"Damian and I got methodical. We made a branding checklist, and Vault checked every box," Adrian told me.
When I asked what made it a good fit for what they were going for, it was because Vault represented everything they wanted to be as a brand in distinct ways, Adrian noted.
"We are a place full of treasures. We are an open sky, full of high-reaching stories. We hurl ourselves forward with passion and confidence. Moreover, the word 'vault' has a rich history of usage in comics and genre fiction, which speaks to our mission to bring the two together with clarity and purpose."
He wasn't kidding when he said it checked every box. Maybe it's retrospect, maybe it's not, but one way or another Vault was the right fit at the time and has continued to be into the future.
Were there any others considered?: There were others, but there was only one that Wassel recalled: Fragment, which he immediately described as "weird." There is something perfectly fitting about the only other name he recalls from the list being Fragment, because once Vault was on the table, "the rest all just disappeared," leaving only a fragment of their original list in his memory.
Thanks for reading this feature. If you enjoyed it, consider subscribing to support more features like this, as SKTCHD is a subscription comics site powered by its subscribers.
---
You know, when Fantastic Four #1 arrived and comics changed forever.↩

I totally get this. I still to this day write James Harren in all caps and with an exclamation point, so James, if you're reading, the clear move here is to legally change your name to "JAMES HARREN!" It has very successful precedent now.↩