Five Things I'd Like to See More of in the Comics Marketing Space
Over the last two days, I went overboard explaining what exactly we mean when we talk about comics marketing, and then I took a deep dive into where comics marketing is today. To close out accidental Comics Marketing Week here on SKTCHD, I wanted to share what I'd like to see more of, with each of these not from my comics brain, but my brain as a marketer. By day, I work as the digital marketing director of an advertising agency, so a whole lot of my time actually focuses on delivering results for my clients instead of thinking of Stilt-Man. 2
And as a marketer, I see a lot of opportunity. Not just by using tactics related to what we already know works, either, but by digging into the bag of tricks available to any modern day marketer. Each of these potential tactics are designed to do one of two things: expand the audience available to comics, or to reach potential customers – and retailers – with more precision. Would they all work? Who knows?! I'd like to think so, but most of them are outside the norm for the comics industry. But there's a lot of potential here, even if it's outside-the-box, and room for marketers to play in if they'd like.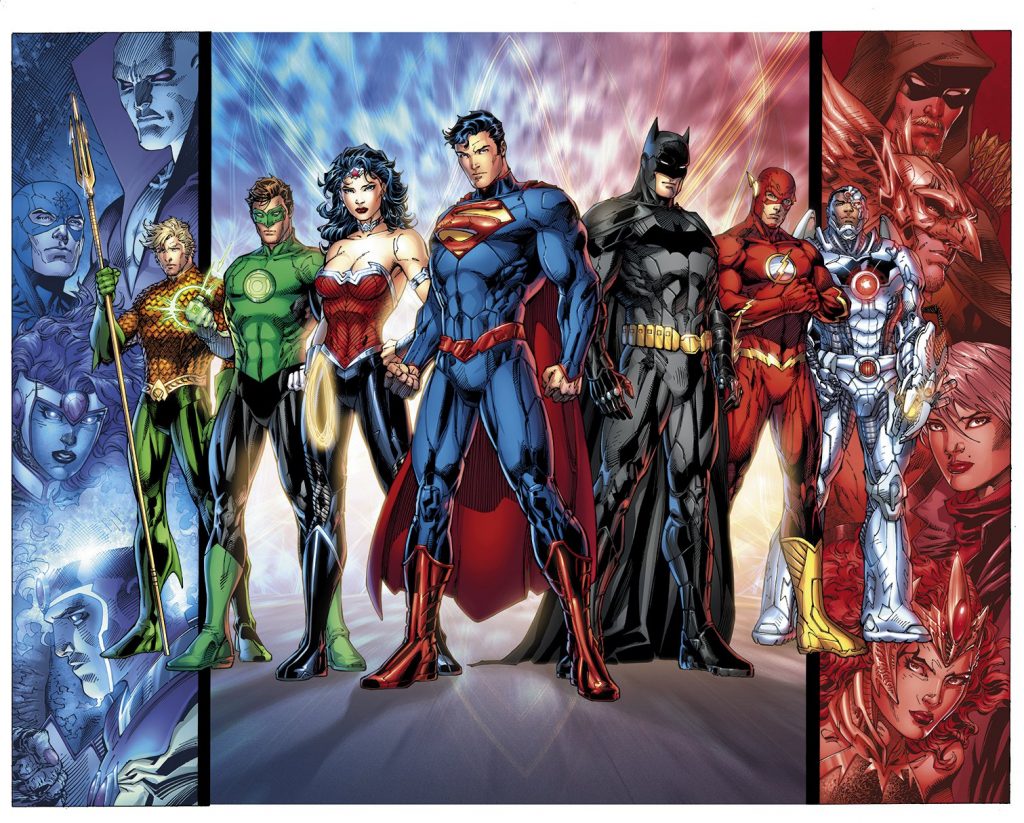 1. Co-Op Marketing
Let's start with some an oldie but a goodie. For those that don't know – which I have to imagine is the majority of you – co-op marketing is a tactic that requires collaboration between multiple entities, or, more specifically a mothership fronting some or all of the money for advertising if companies tangentially connected to them mention said mothership in the advertising. An example of this would be when a state or country-based tourism organization – let's say, Travel Oregon – presents an opportunity for towns or cities to advertise at a reduced cost on a more significant platform by sharing the space with others. So if you're Astoria, Coos Bay and Eugene, three towns or cities that don't often advertise because you can't afford it, this is very attractive. You're gaining the benefit of more significant advertising opportunities with the costs mitigated.
At a certain point, I'd like to think that direct market publishers realize that more traffic into comic book shops or a greater volume of digital customers benefits all of them simultaneously, so making a concerted effort together to make that happen might make a bit of sense. Co-op marketing could help with that. While each of them doesn't have a big enough budget for a real campaign, together they might. There's three potential ways I could see this playing out, two with a mothership and one without. They are:
Diamond acting as the mothership, subsidizing a digital video/banner ad campaign in which smaller comic publishers – or at least the size of Image on down – talk up a new or popular release before a call-to-action driving customers to Diamond's Comic Shop Locator, with each ad linking to that site as well
ComiXology acting as the mothership, doing roughly the same thing but said ad links to a special page on ComiXology featuring all of the featured comics on one page, ready for purchase
The publishers – or even creators! – say "no thanks!" to the mothership idea and just team up to do their own thing, using their collective buying power to have more reach and visibility than they would get individually
This idea is definitely far-fetched, because most publishers aren't in the business of helping one another out. But when I think of comics marketing, I can't help but think of tight budgets as a considerable issue, and how the one time a publisher was able to utilize a more significant media buy – DC with The New 52 – it wasn't just one publisher benefiting, but all of them because of the influx of customers in comic shops. The readers came for DC, but they stuck around for Marvel, Image, BOOM!, First Second, Fantagraphics, Drawn & Quarterly, Viz, and any number of other publishers. I feel like there's something here, even if it would be tough to pull off.
The rest of this article is for subscribers only.
Want to read it? A monthly SKTCHD subscription is just $4.99, or the price of one Marvel #1.
Or for the lower rate, you can sign up on our quarterly plan for just $3.99 a month, or the price of one regularly priced comic.
Want only the longform content? Sign up for the monthly longforms only plan, which is just $2.99 a month.
Learn more about what you get with a subscription