Plusses and Minuses: The Story So Far for Comic Book Retail in 2019
Retailers from around the globe share how the world of comic shops has been this year
The comic book industry is an interesting place, as per usual. Depending on who you ask, it could be thriving or on the verge of collapse, which makes it hard to get a sense of the reality of the situation. But I suppose that fits, as the comic industry is really a series of individual fiefdoms that occasionally overlap, making it difficult to grasp any concept of overall health. What's killing it on Kickstarter could be completely different than what's working in the book market, while the leaders in web comics may be wildly unlike those at the top of the digital game. It sounds weird, but it's true. It's where a lot of the wonder and insanity of how comics really work resides.
But the backbone of the industry is – and has been for a long time – the direct market, or the network of comic book shops that sell single issue titles, graphic novels, trade paperbacks and much more. It may not be the end all, be all it was once perceived to be. But it's the fulcrum upon which many of the other sectors pivot from, as the single issues that exist primarily within the direct market feed into digital, the trades that the book market sells, and even are the final product successful Kickstarters produce on occasion. While the book market nearly matched the direct market's dominance in 2018, the comic shop side of the industry still has an outsized impact on the plans of the majority of comic book publishers because of how it forms the foundation of the broader marketplace.
So with that in mind, as part of SKTCHD going forward, we're going to have periodic check-ins with that side of the world – probably every half year or so – as I'll be polling retailers from around the world to get their perspectives on what's working, what isn't, and all of the latest and most notable trends within the industry.
And today, we'll be doing just that with a temperature check on the direct market designed to see how 2019 – a year that started off poorly for many shops and with a lot of retailers speaking out about the difficulties of their profession and against the practices that were harming them – has been shaping up. And so far, it's much like I said at the top: it depends on who you ask, with the year seeing some highs, some lows and everything in-between. For Steve Anderson, the owner of Third Eye Comics, a trio of stores across Maryland and Virginia, it's been a good year.
"2019 has been great so far for us. Marvel has especially turned around a ton in the last 18 months, and continues to rise and rise. Periodicals are doing much better than say in 2017, and we're seeing a rise in Image, Boom, and many others as well," Anderson shared. "All in all, confidence in new comics is high at our stores, and we're excited for what's to come for the rest of the year."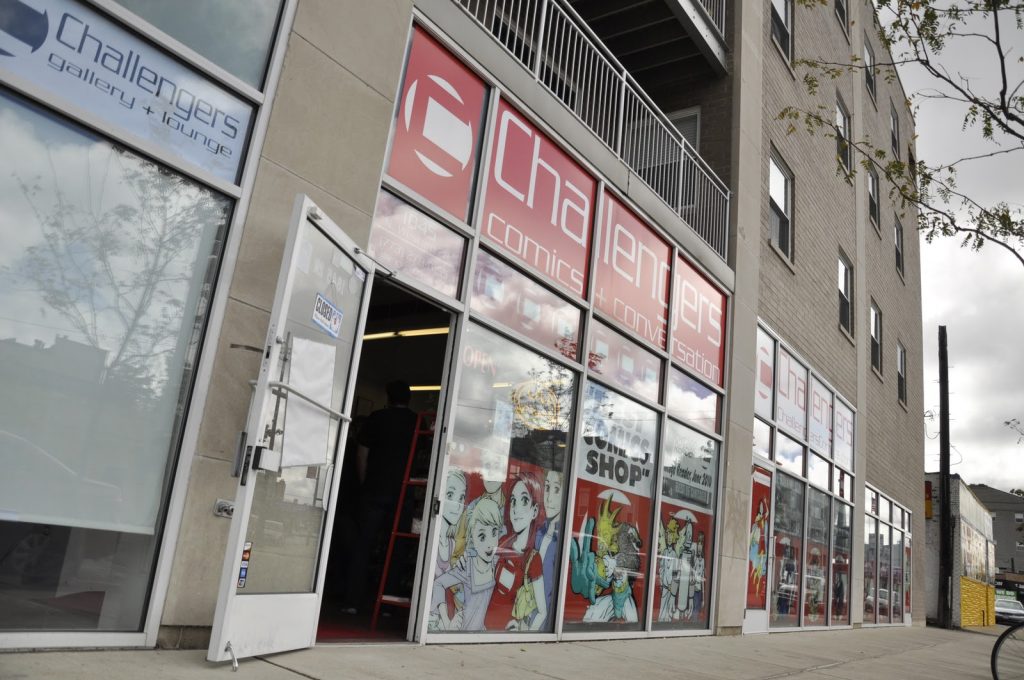 True to the mercurial nature of the comic industry, Patrick Brower of Chicago's Challengers Comics + Conversation noted to me that if I had asked him just a week earlier – we talked in early July – it would have been a completely different story. But Challengers has been on the opposite end of the spectrum as Third Eye this year due to a troubling disappearing act by an array of customers in the previous month.
"January through May have been a little bit down from 2018, maybe $2,000 in total," Brower told me. "June, however, is down a whopping 20% from June 2018. That's thousands of dollars, and, as it turns out, hundreds of (fewer) transactions.
"16% fewer people were in-store in June 2019 than June 2018."
While a mysterious disappearance of 16% of a shop's foot traffic might be extreme relative to the others I spoke to, that unpredictability is something retailers have increasingly had to contend with in recent years, as Ralph DiBernardo, the owner of Rochester, New Hampshire's Jetpack Comics & Games, noted.
"Sales wise we are on par with 2018 but spending is up," DiBernardo said. "We can no longer count on book sales as we used to. What we sold of the previous volume of a trade is not translating for the next volume."
For some, that uncertainty manifests itself in other ways – Bruno Batista of Dublin, Ireland's Big Bang Comics highlighted Brexit as something that could have "major consequences" for them later this year, even if the year has been good for the shop so far – or for others like Jen King of Oak Ridge North, Texas' Space Cadets Collection Collection, it could mean they've changed up their game plan a bit more than they had been in the past.
King's shop used to all be housed under the Collection Collection name, but in the past two years, they opened a gaming store – Space Cadets Gaming Gaming – that shares the same space. It's also technically a separate business. Due to that and the transition of certain products that used to be housed under the original store to the Gaming one, King shared that her sales are down in the comic shop, but it wasn't due to any actual in-store performance. It was a shift of product sales from one house to another.
In short, the answer about how retail is shaping up this year is complicated, and examples like Space Cadets show why the details are necessary when discussing the ebbs and flows of any industry, but perhaps especially comics. Let's look at those in greater depth, but with one note to keep in mind going forward. As these shops will reflect, every shop is completely different. I only spoke to seven different shops for this piece, and this isn't meant to be representative of the entirety of the comic shop world. This is just a temperature check on how 2019 is going in the direct market for a variety of stores around the world.
The rest of this article is for subscribers only.
Want to read it? A monthly SKTCHD subscription is just $4.99, or the price of one Marvel #1.
Or for the lower rate, you can sign up on our quarterly plan for just $3.99 a month, or the price of one regularly priced comic.
Learn more about what you get with a subscription