Plusses and Minuses: The Story So Far for Comic Book Retail in 2019
Retailers from around the globe share how the world of comic shops has been this year
The comic book industry is an interesting place, as per usual. Depending on who you ask, it could be thriving or on the verge of collapse, which makes it hard to get a sense of the reality of the situation. But I suppose that fits, as the comic industry is really a series of individual fiefdoms that occasionally overlap, making it difficult to grasp any concept of overall health. What's killing it on Kickstarter could be completely different than what's working in the book market, while the leaders in web comics may be wildly unlike those at the top of the digital game. It sounds weird, but it's true. It's where a lot of the wonder and insanity of how comics really work resides.
But the backbone of the industry is – and has been for a long time – the direct market, or the network of comic book shops that sell single issue titles, graphic novels, trade paperbacks and much more. It may not be the end all, be all it was once perceived to be. But it's the fulcrum upon which many of the other sectors pivot from, as the single issues that exist primarily within the direct market feed into digital, the trades that the book market sells, and even are the final product successful Kickstarters produce on occasion. While the book market nearly matched the direct market's dominance in 2018, the comic shop side of the industry still has an outsized impact on the plans of the majority of comic book publishers because of how it forms the foundation of the broader marketplace.
So with that in mind, as part of SKTCHD going forward, we're going to have periodic check-ins with that side of the world – probably every half year or so – as I'll be polling retailers from around the world to get their perspectives on what's working, what isn't, and all of the latest and most notable trends within the industry.
And today, we'll be doing just that with a temperature check on the direct market designed to see how 2019 – a year that started off poorly for many shops and with a lot of retailers speaking out about the difficulties of their profession and against the practices that were harming them – has been shaping up. And so far, it's much like I said at the top: it depends on who you ask, with the year seeing some highs, some lows and everything in-between. For Steve Anderson, the owner of Third Eye Comics, a trio of stores across Maryland and Virginia, it's been a good year.
"2019 has been great so far for us. Marvel has especially turned around a ton in the last 18 months, and continues to rise and rise. Periodicals are doing much better than say in 2017, and we're seeing a rise in Image, Boom, and many others as well," Anderson shared. "All in all, confidence in new comics is high at our stores, and we're excited for what's to come for the rest of the year."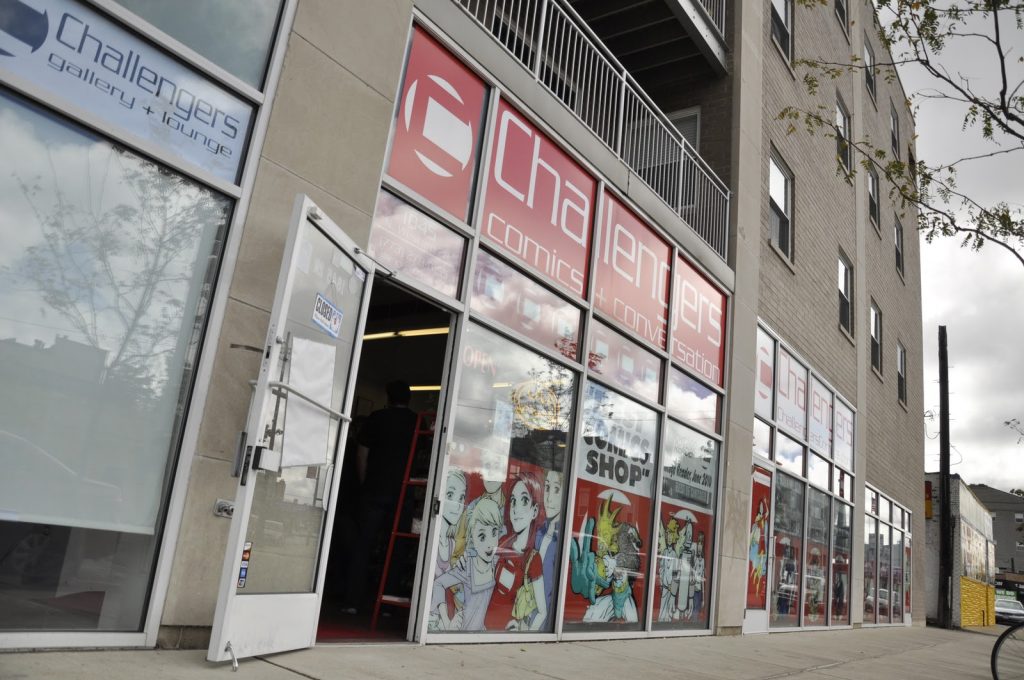 True to the mercurial nature of the comic industry, Patrick Brower of Chicago's Challengers Comics + Conversation noted to me that if I had asked him just a week earlier – we talked in early July – it would have been a completely different story. But Challengers has been on the opposite end of the spectrum as Third Eye this year due to a troubling disappearing act by an array of customers in the previous month.
"January through May have been a little bit down from 2018, maybe $2,000 in total," Brower told me. "June, however, is down a whopping 20% from June 2018. That's thousands of dollars, and, as it turns out, hundreds of (fewer) transactions.
"16% fewer people were in-store in June 2019 than June 2018."
While a mysterious disappearance of 16% of a shop's foot traffic might be extreme relative to the others I spoke to, that unpredictability is something retailers have increasingly had to contend with in recent years, as Ralph DiBernardo, the owner of Rochester, New Hampshire's Jetpack Comics & Games, noted.
"Sales wise we are on par with 2018 but spending is up," DiBernardo said. "We can no longer count on book sales as we used to. What we sold of the previous volume of a trade is not translating for the next volume."
For some, that uncertainty manifests itself in other ways – Bruno Batista of Dublin, Ireland's Big Bang Comics highlighted Brexit as something that could have "major consequences" for them later this year, even if the year has been good for the shop so far – or for others like Jen King of Oak Ridge North, Texas' Space Cadets Collection Collection, it could mean they've changed up their game plan a bit more than they had been in the past.
King's shop used to all be housed under the Collection Collection name, but in the past two years, they opened a gaming store – Space Cadets Gaming Gaming – that shares the same space. It's also technically a separate business. Due to that and the transition of certain products that used to be housed under the original store to the Gaming one, King shared that her sales are down in the comic shop, but it wasn't due to any actual in-store performance. It was a shift of product sales from one house to another.
In short, the answer about how retail is shaping up this year is complicated, and examples like Space Cadets show why the details are necessary when discussing the ebbs and flows of any industry, but perhaps especially comics. Let's look at those in greater depth, but with one note to keep in mind going forward. As these shops will reflect, every shop is completely different. I only spoke to seven different shops for this piece, and this isn't meant to be representative of the entirety of the comic shop world. This is just a temperature check on how 2019 is going in the direct market for a variety of stores around the world.
Let's get to that, shall we?
---
While the year in comic book retail started on a dour note, we'll instead begin in a happy place: by talking about what's working for the comic shops I spoke to. And in terms of titles, it's fairly universal. The big event DC titles are hitting big, as both Doomsday Clock and Heroes in Crisis connected with readers from a sales standpoint. Marvel's War of the Realms was solid if not unspectacular, performing just a solid notch below the DC flagships. DC's Black Label imprint has been a hit as well, with Batman: The Last Knight on Earth earning several mentions. In short, big was big, which isn't altogether unexpected. But if you're swinging for the fences, it's better to hit the home run that than not. Those titles did.
There were other comics garnering multiple mentions, with Image's Little Bird cited as an event-level title for Brower and Immortal Hulk earning acclaim from retailers on top of the towering applause it has received from critics. But really, the most repeated message for what drove sales was just one word: quality.
"For (what's working), same as it ever was in terms of comic customers. Good content, good stories, building creators as brands as opposed to the characters themselves," Anderson said.
DiBernardo agreed with him, saying that the selling point that his shop can count on rests on quality. But he did note another word that came up throughout the interviews I had with these folks, and that was returnability. While returnability – or the idea that shops can order comics and return the ones that do not sell, which is atypical in an industry built on non-returnability – doesn't help sell comics to customers, it does allow shops to order deeper on titles they believe in with less risk. This can lead to greater gains for both publishers and retailers. Shops were seeing that this year.
"Overall, as a retailer, I appreciate how easy DC is making it for me to order. Returnable first issues from a major publisher make me so happy," DiBenardo shared. "With DC I can order outside my budget, knowing if the series doesn't live up to expectations, I can get my money back. That's huge and I have absolutely rewarded DC for it."
DiBernardo mentioned that Mark Millar's array of Millarworld titles – all of which are fully returnable – are ordered deeper as well for this reason. Returnability is something that, well, let's just say is strongly desired by shops, and it's something Pittsburgh Comics' Colin McMahon has found and enjoyed in retailer Phil Boyle's Comics Omnivore program.
This program allows participating shops to get full returnability on the first issue and partial returnability on the second issue of select titles in exchange for shops ordering heavy on them and discounting each copy by $1 off cover price. McMahon said this program has led to "lots of people trying new books," with Stan Sakai's new Usagi Yojimbo #1 at IDW selling ten times the amount the previous highest seller from the series had at his shop. Clearly this is something readers are responding to as well.
McMahon told me that right now, "it is all about mitigating risk," and programs like Comics Omnivore and publishers like DC, BOOM! and Vault employing returnability has made it only more likely he'll order more of their product. Collaborative partnerships like those, or the excellent customer service King has seen from BOOM!, Aftershock, Vault, Scout and other small press publishers, make a substantial difference.
Batista said Big Bang has a "huge pre-order list" for Raina Telgemeier's upcoming graphic novel, Guts, and that reflects a substantial trend that shouldn't surprise you: it turns out kids like comics? Fancy that! It's true, though. Almost every shop I spoke to cited comics for younger readers as an essential – and burgeoning – part of their businesses.
"That's where the growth is and if we do our jobs right, we'll have these young readers as long-time purchasers," Brower said of the young reader sector. "There's almost too much all-ages content now, so we have to be a little more vigilant in our research of upcoming titles. Luckily most book publishers are more than willing to work with retailers to keep us updated."
Jacob Sareli of Israel's comic shop chain (of two stores) Comikaza emphasized the massive importance of young readers comics for his shop to me, and he's finding it in multiple languages. He's selling a ton of all-ages comics in both English and in Hebrew, as adaptations of Western and Eastern comics into Hebrew are soaring with the younger set. His shops saw younger readers mostly gravitating towards standards like manga – Sareli said he "can't seem to order enough of Jojo's Bizarre Adventure, My Hero Academia or Attack on Titan" – and age-specific publishing giants like First Second. But he also saw the Big Two perform shockingly well. The first was something that effectively no other retailer made headway with.
"Marvel/DC one shots are doing really well for younger audiences," he told me, which was somewhat surprising given the negativity from some of the other retailers I talked to about the Marvel one-shots in particular. But his reasoning made a lot of sense. "It is really easy to sell those issues to customers who want something that is accessible and without a ton of continuity behind it."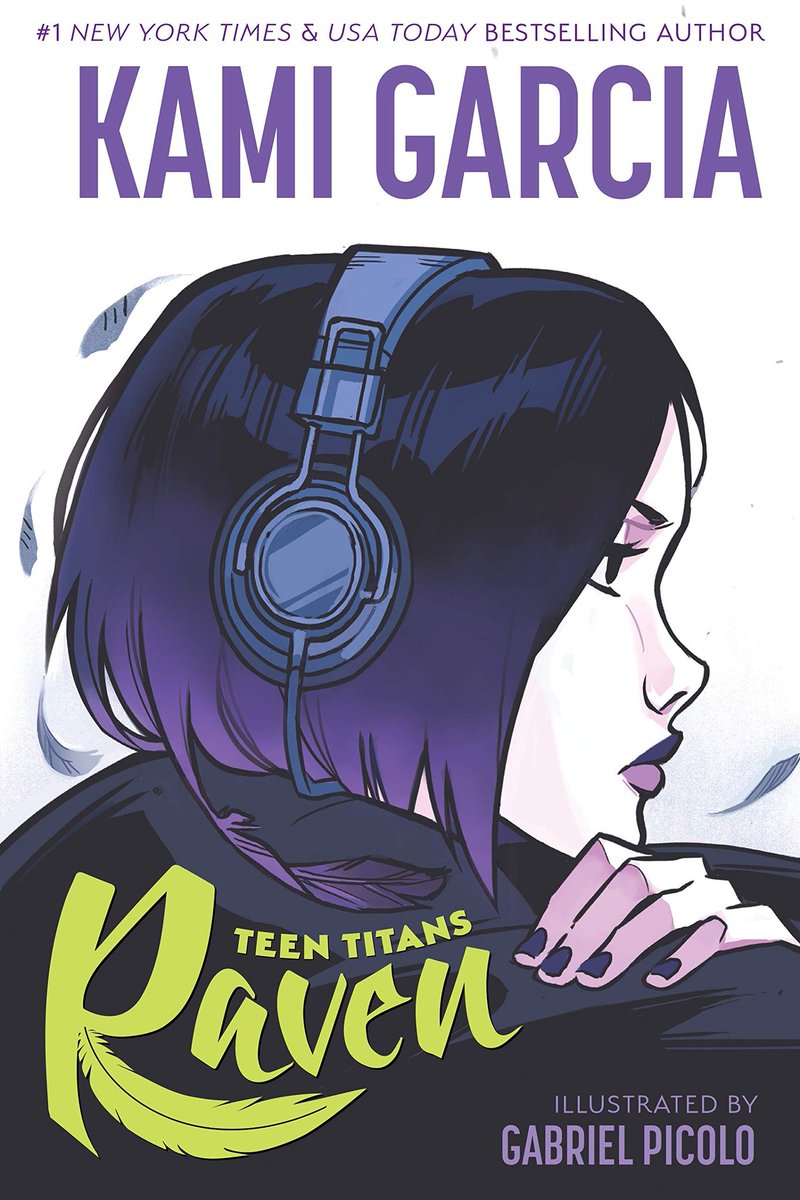 That adds up, as it ensures that newer readers can dive in without an immense learning curve. While that was atypical, the other Big Two performer in the young reader realm for Sareli should be no surprise to anyone who has been paying attention that market.
"The DC Ink and Zoom are doing really well," he told me. "(We) just sold out of the Teen Titans Raven graphic novel and (we are) looking to get our reorder."
Sareli said that his shop is going to go through two to four reorders per Ink and Zoom book when it's all said and done, and he cited four key factors that led to their success: "price point, the creators, the characters and the format itself." The degree of difficulty for connecting young readers with these kinds of comics can be tough for some retailers, but Sareli found that those factors made them a smash hit in his shop.
He wasn't the only one that saw a lot of success with those lines. DiBernardo, King and Anderson found some hits within them, although King has seen bigger success elsewhere in the young reader realm, with this leading to substantial changes for her shop.
"We just completely revamped our store to triple (the young readers) area," King told me. "Nothing makes us happier than having loads of kids hanging out in this area reading. Kids read books over and over again and we have noticed that even if they sit and read a whole book, it doesn't mean they won't still buy it."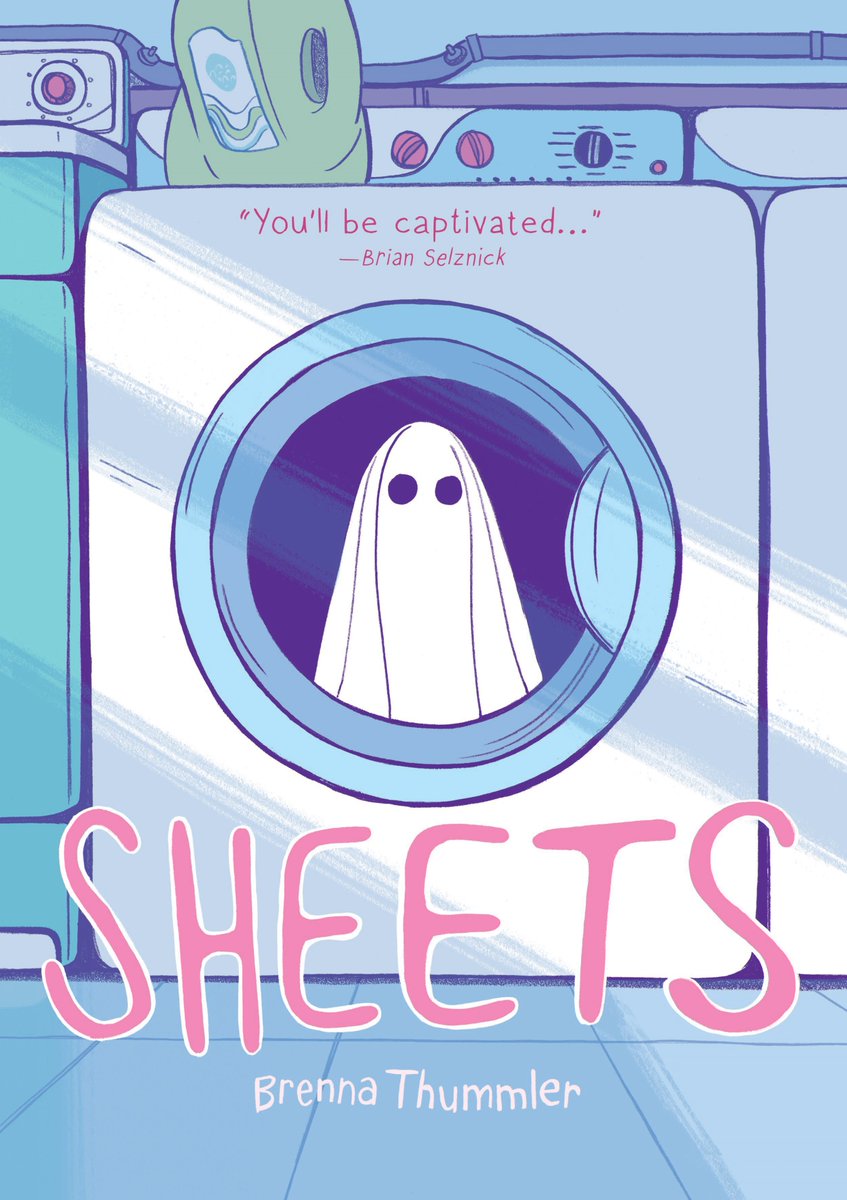 Apparently triple was the number of the year, as Big Bang also nearly tripled its all ages section. They've seen a huge rush of interest in young readers titles like Brenna Thummler's Sheets, which has been a top five selling graphic novel for the shop thanks to the tireless efforts of comics evangelist/store clerk JP Jordan.
While some shops found young readers books to still be a tough nut to crack – DiBernardo has done well with them, but he has found that they lack consistent monthly sales, making finding a way to consistently reach that market a real focus for him over the rest of the year; McMahon has found it's hard to tap into the enthusiasm of kids, with their parents typically fronting for them – it's clear: these young readers books are making a big difference in the shops I spoke to, and it's only ramping up.
So we know what is working now, but what's the flip side of that equation? Unfortunately, it has largely been in the relatively independent sector. For DiBernardo, that means some of the bigger names in that side of the game, as he noted that as much as he appreciates the returnability publishers like IDW and BOOM! have offered – he said that is "moving the needle," at least – his shop is still feeling the risk. Part of that comes from the volume of houses that have started employing that tactic.
"Last year I would order 10 – 25 copies of any returnable indie book. This year I have had to stop considering these as being viable for us," DiBernardo said. "With so many indie titles being returnable we've had to look past that and consider if a title will actually sell."
While that glut of titles could be expected to impact smaller publishers – Brower specifically mentioned that new universe launches like Humanoids' Ignited and Lion Forge's Catalyst Prime have flatlined from the jump despite "a serious amount of customer outreach" – even a premium publisher like Image has been affected. I specifically asked about them, as it has felt like they have lost their juice in the market in the past couple years.
While King, Sareli and Anderson have seen decent to strong performance from them – Anderson noted that Image was on an upswing after a "terrible" 2016-18 – and Batista didn't want to treat the publisher as a "monolithic entity," as the creator-owned giant isn't really the same kind of animal most publishers are, the others I spoke to viewed Image as a house in need of a hit.
"The lure of a brand new Image Comics #1 issue is long gone," Brower told me. "Thanks to their new returnability initiative on some #1's we are going deeper than we would have, but we have yet to see a break-out hit. "We're hoping Sea of Stars and Reaver can become solid B-tier sellers for us, but who knows?"
McMahon is right there with Brower. Jeff Lemire and Andrea Sorrentino's Gideon Falls is his best selling Image title, "but it's selling right around Wonder Twins and Adventures of the Super Sons. 1 The loss of Saga and Walking Dead is going to hurt them."
Sareli isn't seeing the same problems as the others are with Image, but he's found that no matter how hard they try to push smaller publishers' titles in the single-issue format, they struggle to make a dent. In fact, they "do order various #1s in hopes of helping as much as (they) can," and that's a tough position to order from even if it is an admirable one.
Because of all of this, DiBernardo – a retailer who has been around long enough to recognize a trend when he sees one – believes "we're going to see a lot of indie publishers go away in the next year and a whole new crop spring up," mostly due to the eternal desire to get into the TV/movie adaptation game. He finds that model of building media empires via comics to be unsustainable, but it's a hearty "TBD" on whether or not he's correct about the future of the ever-growing lineup of low-to-mid tier publishers. I tend to believe he is, but we'll see.
It's not all small publishers, though. Ironically given the "what is working" section, King has found that DC's main books like Doomsday Clock and Batman Damned have languished due to unpredictable release schedules and that Marvel hosed itself by releasing two events at the same time in War of the Realms and Age of X-Man. She felt that both were good, but because there was so much at once, her customers were forced into either/or types of decisions. McMahon has seen other troubles with the Big Two, so it's not just indie publishers. It's just more pronounced with them.
---
With all of that in mind, I wanted to drill even deeper into how these shops are viewing the market right now. And the solid but turbulent performance of the market in recent years has led to the majority of the shops I spoke to changing up how they do things a little bit.
Some of that manifests in diversifying approach, as King's shop has seen big gains thanks to their Facebook Live sales they've been rolling out – they have four shows a week in which they sell comics via Facebook Live, and it's led to "a whole new customer base that (they) order for because of it" – while Anderson has expanded the categories they serve, putting a greater focus on the toy category, which he said has been paying off.
Other times it shows up on the complete opposite end of the spectrum, as Sareli said Comikaza is "trying to focus more on comics and less on other categories this year." He views his shop as comics first, and he's making every effort to make that product line pop before others.
The bulk of the stores I spoke to, though, have instead focused on letting the comic sales do the talking for them, as there isn't enough energy in the market to warrant ordering with your heart over your head.
"We're trying to be as tight as possible nowadays," Brower said. "There is no company we order full line of anymore."
McMahon said ordering tighter is a core focus for his store as well, with greater attention being paid to returns and returnability to help aid in profitability and an emphasis on "selling what I have versus trying to bring in new things."
That kind of thinking may concern some, but building a business around hope can be a killer. You want to be aspirational, but you also have to be realistic. That's why DiBernardo is still ordering to his previous standards of week three sales plus 20% for Marvel and DC single issues – and by that I mean he projects out what he believes he'll sell in three weeks and then adds 20% on top of it to create his order number – but for indie publishers, he's ordering at 5% below sales during that same period due to the extremely unpredictable attrition rate on those titles. It limits risk, but also potential reward. That's the way it is right now for some shops, though.
Batista has found that their new point-of-sale system, ComicHub, 2 has allowed them to fine tune their process far better and to make "much more informed decisions," which has led to real gains on the single issue side of the business. But, as per usual, they're "always working on getting the perfect mix of orders." 3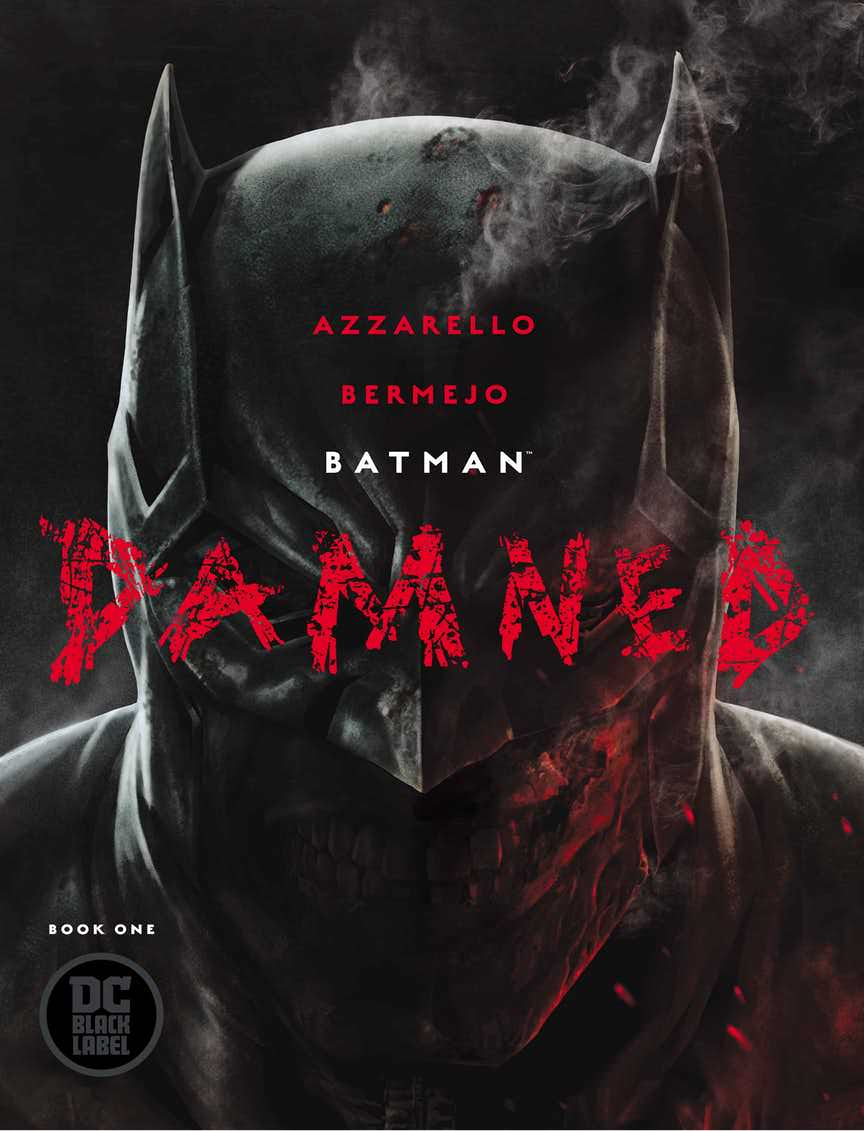 But as he noted to me, that's an impossible task. All they can do is make their best efforts to find the right blend of ordering for the customers they want and the ones they have. They try as hard as they can, but there are always wrinkles to the game that can complicate matters. For example, there's a resurrected trend from the 1990s – it has always existed, but it's really blowing up again now – that certainly makes their jobs a bit more difficult.
I'm talking about speculation, or the customers who buy comics primarily to resell them at a later date for more value. 4 Those customers are buyers, which is good, but they often do not return for issue #2, which can make sell-through (which means "what you actually sell from what you bought," basically) more unpredictable. This first became prominent again with Batman Damned #1 – which Batista said was the moment that "made people keenly aware that it's 2019 but Wizard: The Guide To Comics' price guide never left our hearts" – but it's something that is becoming omnipresent these days.
While it can provide titles with a short-term boom, McMahon noted the core problem with this trend.
"(It can be) frustrating trying to get order numbers right, especially with smaller publishers," he said. "I order five of an unknown book that looks interesting (and it) hits the hot list (on a speculation site). (I) sell all five Wednesday morning (and) can't get more.
"Those people won't be back for #2."
That's the problem. As much short-term benefit as there can be, a successful first issue that was fueled by speculation can almost kill titles. Take the recent Skybound/Image launch, Reaver. That was immediately labeled as a top target by speculation sites, so even my shop, Bosco's Comics in Anchorage, Alaska, was cleared out by the time I made it there just a few hours after it opened. Speculators likely won't be back for #2, and the people who wanted to read may not have gotten #1. I'm not saying issue #2 is dead, as there are always second prints and other avenues for readers to enjoy that first issue through. But it's a tough spot, and one that has led to retailers needing to pay close attention to these types of sites to ensure they aren't caught unaware when a book is about to blow up, as King noted to me.
DiBernardo "doesn't hate the idea of speculating" and believes it can be fun, but he has also seen regular customers get caught up in the idea, leading to them quitting comics when this flimsy plan betrays them. He tries to warn customers away from it.
"In the end speculating is like buying a scratch ticket. Sometimes you hit but does it really pay off for you?" he said.
Anderson does believe it can have a positive impact on sales, as great books like Immortal Hulk have seen big gains in his shop thanks to the surrounding speculator hype on the book. And with what he calls the "more casual, secondary market collectors," these folks tap into the same ideas but generate more positive energy as their focus is less on flipping comics and more on owning all of the artifacts – variants, rare issues, etc. – related to their favorite titles. So there's plusses and minuses to it, even if speculation can escalate the difficulty of the already impossible task of ordering comics.
The other two items I asked about were related to more structural and organizational ideas at the biggest publishers. Namely, DC and Image's efforts to reduce their lines, Marvel's line endlessly swelling, and DC's reorganization. We'll start with the latter, as it's the easiest one to get through. Outside of McMahon, who believed some customers could find it confusing, they all viewed it as no big deal. It was almost universally believed that the quality of the comics matters far more than the structure they're built around. Well alright then.
In regards to the reduction and growth of varying lines, this is purely an "it depends" situation. Dialing back is good for Image and DC if it results in a higher quality per book. Marvel's increase is similarly fine if they can maintain a uniformly solid average for their titles. By and large, the shops agree that Image and DC are succeeding far more than Marvel at their objectives.
As Brower told me – and I've heard from many retailers who agree with this completely – "we'd much rather 10 comic titles have 100 readers each versus 100 titles having 10 readers each," and this narrowing of the focus has allowed shops like Challengers to focus more on the "big tentpole books" that are working rather than on a million ancillary comics. These blockbuster books work not just because they're big sellers, but they fuel the comic conversation in-store and online, which leads to cascading gains in interest.
While this isn't something DC in particular has succeeded at completely – McMahon would like to see "more meat" and "less fringe books," as the subtraction of a solid seller like Green Arrow and addition of a non-starter like Female Furies was something that he viewed as a net loss for his store – it's largely working for them. Marvel's expansive line, on the other hand? Not so much.
"Too many one-shots, too many tie-ins, too many covers, just too many," Batista said, before adding, "But it has to be working for someone (other than Marvel), as they keep doing it, so what do I know?"
DiBernardo has had to dial things back with Marvel not just because of how they're performing in store but because of how much the publisher overwhelms everything else on his new comic stands.
"We've had to reduce our risk with Marvel by setting some serious ordering guidelines for ourselves. They dominate our new rack in volume of titles but not in sales at the register (or) investment in the line," he told me. "Even worse with Marvel is the drop off between issues. It used to be that customers would give a series a chance.
"If Marvel doesn't hook them with the first issue they are moving on."
"Do we really need books like the Prodigal Sun non-mini-series mini-series, or the Acts of Evil annuals? And honestly, we only sold between 7-10 copies of all the Age of X-Man books," Brower said, before adding, "But give us tentpole X-Books like House of X and Powers of X and we're ordering hundreds."
The difficulty with this is something like Hickman's pending relaunch of the X-Men line is an utter slam dunk. Everyone knows it's going to hit. It's the Steph Curry from three, Tom Brady in the Super Bowl, Mike Trout at the plate of comics. Things get difficult on the periphery of a sprawling line like Marvel's, as a shop like Challengers always wants to have titles that someone might like on hand. But there's just too many to take that risk on right now at Marvel.
"I just can't afford to take a financial risk and hope someone connects with a comic I have no faith in," he said. "Just because you print it doesn't mean someone will buy it."
---
Here's where I come in with an observation: based off these conversations and other ones I've had with shops in recent months, my take is that retailer sentiments are improving from where the conversation has been in the past year, year and a half. While there are still negatives, it feels like there is a bit more positivity growing. Part of that might stem from the real, honest-to-goodness evidence we've seen that publishers – well, some publishers – are listening to shops about what could help. Returnability helps. Bold moves like what BOOM! is doing with Kieron Gillen and Dan Mora's Once and Future do as well. Houses like DC and Image reducing their lines can lead to benefits. These are all moves in the right direction.
But naturally, I wanted to hear what shops would like to see more of from their partners both in publishing and distribution. A continued push towards returnability will help, as King noted it allows shops like hers "to buy more to try and find the readership that is missed by conservative ordering since there are so many titles." That's obviously essential in a crowded market, even if the increased usage of this tactic has made it less of a silver bullet than it once was.
Anderson said shops need to see PDFs of issues as early as possible and that they "need to be smashed over the head with big moments coming in comics like first appearances." This will allow them to better understand and appreciate what they're selling – he claims the biggest hurdle for selling comics to retailers like himself is "the overwhelming amount of information" they receive every day – thus making it easier to sell comics to their customers. As he noted, they need more information on the retail side earlier, as "last minute reveals to us after orders are in and the book numbers are set are not helping anyone."
DiBernardo agrees with the idea of transparency being important, but he understands the hesitancy publishers might have. As he shared, "comic book retailers have earned the reputation that they can't keep a secret."
"Too many websites want the flash in the pan news and too many retailers want their seconds of fame," he told me. "Imagine how big the print run on Walking Dead #193 would have been if we all knew it was going to wrap up or on #192 if we all knew Rick was going to die?"
So DiBernardo puts some of the onus on retailers in general, but he said this information is essential to making everyone involved more successful. As he shared, "key information can help (them) all make better purchases."
Sareli also would like more communication between publishers and retailers, but in a slightly different way, as he believes being able to talk to direct market reps from manga publishers like Viz, Kodansha, Seven Seas and beyond could lead to "even bigger exposure in the direct market" for manga. But the last item on his wish list was something Brower and especially McMahon agreed with: more promotion of the medium and its products.
"I am much better off if people are coming in (and buying) – or pre-ordering! – books they are interested in rather than me trying to talk up books when they are here," McMahon said. "If your entire marketing push is hoping for me to do it, you need to rethink. Social media is free. Use it!"
That relates to his other key point, and that's, effectively, more planning from publishers. He often struggles with the seeming lack of a plan even the biggest publishers have from his perspective, as he notes how sometimes you'll get four Spider-Man titles in a week, which puts even the hardcore Spider-Man fans in a bind that wouldn't necessarily exist if those titles were spread throughout the rest of the month. But planning also impacts promotion, as he believes Marvel fires their best bullets far too early.
"Marvel often uses all of its promotion up before the book even hits Previews," he said. "(There's) rarely anything mentioned the week before (a) book ships."
This all leads to limited excitement in-store on Wednesdays, which he chalks up to the lack of promotion in the build-up to release, save for publishers spoiling their own stories two days before the issues drop. That's a sentiment I feel greatly as a reader, as I used to be positively buzzing for new issues of titles like Civil War and Infinite Crisis in the days before New York Times articles would reveal what happens in an issue the weekend before an issue drops. Thoughtful, planned promotion could make a huge difference in building excitement in shops again, and that's something that is generally desired by retailers.
Excitement does exist, though, and it's only growing with what's on the horizon. I asked the shops to share what their customers are excited for, and many of the same titles mentioned before garnered interest going forward: Black Label titles like Sean Murphy's Curse of the White Knight, DC's Year of the Villain, Gabriel Picolo-fueled DC Ink titles, etc. But there was a palpable buzz about one project in particular, and it is starting this week.
"House of X is going to be a monster," Anderson told me. "Like, we're talking one of the biggest things to hit comic shops in a minute. This is what we're hearing about a lot from our readers."
"House of X and Powers of X from Hickman has both my customers and myself very excited. I suspect it will bring lots of lapsed X readers back," King said, with Brower agreeing, saying, "We're all very excited for House of X and Powers of X, both for their storyline potential and for the ability to bring lapsed readers back into comic shops.
"That's something we really need!"
As a largely lapsed X-Men reader, I can speak from experience: they're right, and I know a fair amount of X-Men fans who are returning to the fold upon Hickman's arrival. It's going to be a big deal, and something that's going to ensure I'm at my shop as they open both so I can ensure I get a copy and so I can enjoy it as soon as humanly possible. 5 That will be the first time I've done that since…probably the DC Universe Rebirth special? It's been a bit.
All in all, though, Batista offers the perfect coda to this piece, as his sentiment on this subject matches what I've been hearing and is a nice, positive place to close. While obviously the comic industry isn't without its problems and he didn't have anything specific to tout, title wise, he instead noticed a trend amongst readers that stems from the quality of comics these days.
"I can't think of anything specific from the top of my head, and with San Diego happening now, this might change completely," Batista said. "But what I've noticed this year is just genuinely more general optimism?
"People are hyped about comics and it's hecking amazing to see!"
Thanks to Anderson, Batista, Brower, DiBernardo, King, McMahon and Sareli for the perspective on the piece.