Comic Creators on What They're Looking Forward to in 2022
And just like that, the creator-centric side of SKTCHD's look at 2021 in comics comes to an end. It's been a whirlwind, so if you want to catch up on the previous entries where smart, talented folks talked about the comics, creators, and trends of the year, you can. But if you're through all that already and just want to move on forward to what's next, you've come to the right place. To close, I asked each person about the year to come. More specifically, it was:
It's almost 2022, which seems insane. What's one thing you're keeping an eye on in comics as we head into next year? Could be a trend, comic, creator, publisher, whatever. It's up to you!
I get the feeling 2022 might be even more consequential than the past two years have been for the future of comics, and based off the responses people had, I might not be the only one. It's going to be an interesting stretch for the medium and industry, that's for sure. Let's get to their answers, though, and stay tuned next week as we dive deep into the comics of 2021 from my perspective.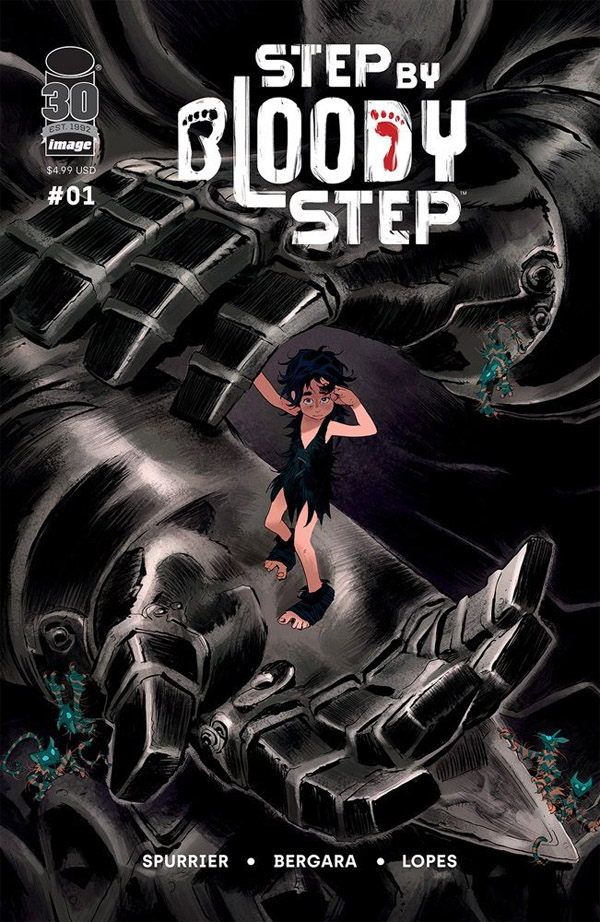 Dave Baker (Everyone is Tulip): I'm personally hoping that more publishers put out more ACTUALLY creator owned comics. There are a lot of publishers starting "originals" imprints or other silos and I'm just a bit wary of how those deals will be structured and how the publishers either will or won't act ethically. So, for me, the thing in 2022 is to keep an eye on the publishers that put out fully creator owned comics. Those books tend to be the most personal, the most unique, and the most boundary pushing things published, and that's what I want. I want to read more wild ideas created in a way that's endemic to the medium, not shitty screenplays packaged as Graphic Novel Pitch Books.
Declan Shalvey (X-Men Unlimited): You keep asking for one thing, but I can't narrow things down David! Probably to see how this Substack stuff will go by the end of the year, as well as how single issues perform the market, especially with more shortages to come down the line. I expect Image's 30th anniversary will bring us some interesting projects… I'm very excited to see how Step By Bloody Step will do. A book by a team of great creators doing something bold and wildly visual. I'm just there's more but my brain is jelly… as you say it's somehow almost 2022.
Elsa Charretier (November): I'd like to see more creators on YouTube, for more analyses of their work in video form!
James Tynion IV (The Nice House on the Lake): It feels to me like the compass is pointing more and more toward independence at virtually every level of the comic book business. I think that's a good, and necessary thing. The new satellite industries around comics seem to be ones that offer the services that you might look to a publisher for – Publicity, Fulfillment, Editing. There are more deals on the table right now that effectively give you the money, and let you figure out how best to spend it to make the comics you want to make, in the way you best want to make them. Crowd-funding has become more and more normalized as a key piece in comic production. And all of that is happening while the Big Two feel like they're at their weakest in terms of how interested they are in driving the comic book direct market as the center of their business model, the superhero genre feels like it's finally loosening its grip of control, and the IP Farm publishing model that dominated the 2010s feels like it's finally winding down in influence. There are problems that come in moments like this… There's such a decentralized glut of interesting stuff being done, that it can be difficult to keep track of it all, and difficult for retailers to sort through the glut and find the best books to sell to the readers in their stores. It was definitely easier when the readers ONLY really wanted Batman and X-Men comics. But that moment has passed, and I don't think it's likely to come back any time soon.
The most amazing thing is that in this moment, we have an increasingly ravenous comic book reading audience that keeps on growing, we have a strong collector market, and we have ambitious retailers who are seeing how best to serve these new growing audiences and catch the wind in their sales to grow with them. Whoever figures out the best ways to message what to buy to the most retailers and readers is going to shape the rest of the decade for our industry. There's a chance that it'll be one of the Big Two, if they invest the right resources into the task at hand, but I think there's a bigger chance right now that that could come from outside the classic center of our corner of the business. And frankly, I think we'd have a healthier comics market if it DID come from outside of that center. In the 1970s, after the collapse of the classic Hollywood Studio system, independent minded players were able to rise up and redefine what the film medium was capable of. Reinventing everything from the art film to the blockbuster. If enough people want to put in that work to the comics industry right now, I think we're capable of an equally powerful reinvention of our business that repositions us in the broader culture, and we're capable of doing it in a way that centers the creators rather than the corporations.
But we have to want to try.
The rest of this article is for
subscribers only.
Want to read it? A monthly SKTCHD subscription is just $4.99, or the price of one Marvel #1.
Or for the lower rate, you can sign up on our quarterly plan for just $3.99 a month, or the price of one regularly priced comic.
Want the lowest price? Sign up for the Annual Plan, which is just $2.99 a month.
Learn more about what you get with a subscription