Comics Disassembled: Ten Things of Note from the Past Week in Comics, Led by a Legendary Reteaming
A lot of times Comics Disassembled requires significant deliberation on what should lead the whole thing off. Not this week. The first pick was clear as soon as I heard the good word. Let's get to it.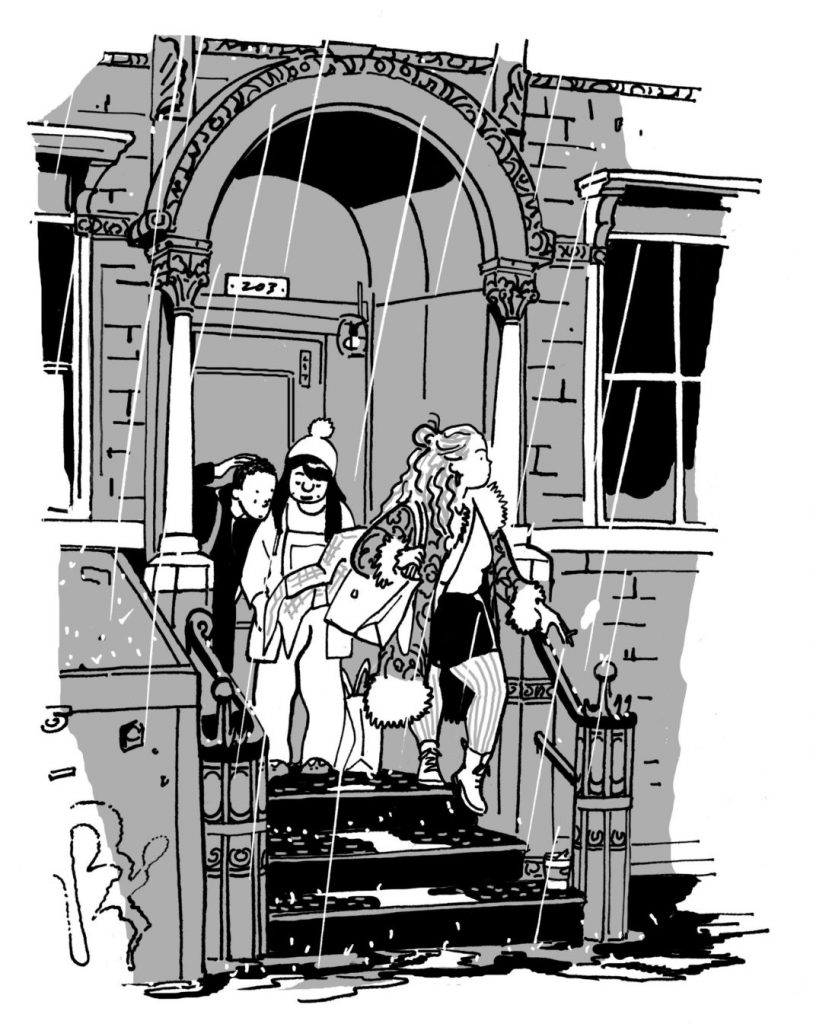 1. Mariko + Jillian, Reteaming!
You could tell me that cousins Mariko Tamaki and Jillian Tamaki's upcoming graphic novel is untitled and it wouldn't matter. You could tell me it's still not coming for two more years and it wouldn't matter. Heck, you could tell me it's called "David Harper Eats Bugs" and it's coming out in 2035 and it wouldn't matter. This pair teaming up again after This One Summer and Skim was going to take the top spot no matter what. They're just that great at making comics, with few finer individual creators or collaborators in the entirety of the medium.
That it's a tremendous sounding work that fits their strengths while giving us a new spin on things – it's a trio of young women traveling in New York City, taking it all in, the good and the bad – makes it even more exciting. That it's published through Drawn & Quarterly, a publisher that always kills it on the production value front, levels it up even higher. Basically, I'm telling you that this comic will be amazing and that you should be excited, but I'm pretty sure I covered that when I said "Mariko Tamaki and Jillian Tamaki's upcoming graphic novel." What can I say? I get excited!
2. Jaime Reyes, Going Big Time!
I'm not normally big on leading with adaptation news, but we all have our faves, and Jaime Reyes – my one and true Blue Beetle – is certainly one of those. DC's whole decision making process on the film side of things is the hottest of hot messes, not really reflecting a plan so much as guesswork, but if it results in Reyes getting a movie I can't really complain. And that's exactly what's happening, as Charm City Kings director Angel Manuel Soto and Miss Bala's screenwriter Gareth Dunnet-Alcocer are bringing my guy Jaime to life in an upcoming film.
What's it going to be about, precisely? Who cares! It's about Jaime Reyes, the best Blue Beetle, and a perfect character for this period of time. The character, if handled right, is an absolute charmer, and someone who is the right mix of grounded and super to become a star. The character has A-lister potential in the world outside of comics even if DC can never figure out what to do with the character after his initial and magical first volume. I can't wait to watch a movie starring the character, and it allows me to say something I rarely get the chance to say: great job DC Films! I dig it!
This was one of the first big dominos that Jonathan Hickman and friends set up, and I'm excited to see what Hickman and Mahmud Asrar have for us over the next two issues. Big things, I imagine, in a way this X-Men book excels at when it goes down that path. Excited.
The rest of this article is for
subscribers only.
Want to read it? A monthly SKTCHD subscription is just $4.99, or the price of one Marvel #1.
Or for the lower rate, you can sign up on our quarterly plan for just $3.99 a month, or the price of one regularly priced comic.
Want the lowest price? Sign up for the Annual Plan, which is just $2.99 a month.
Learn more about what you get with a subscription