Comics Disassembled: Twenty-Five Things of Note from the Past Week in Comics, Led by a Rapid Fire Edition As We Play Catch Up
Alright, a lot has happened the past few weeks, and I wasn't able to tackle Comics Disassembled due to illness. Because of that, I'm going to do a one time only edition of this that covers other weeks, in which a) there will be 25 (!!!) items we cover and b) the vast majority of them will be quick. Like, single paragraph quick. Or at least I'll try to do that. If I went my normal length with 25 items, I'd still be doing this in 2024.
So let's get to it!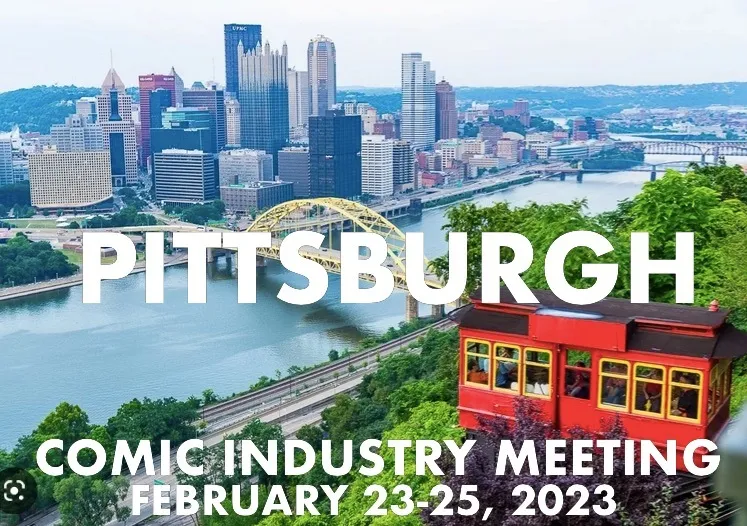 1. The Comics Pro Onslaught, Standing Out
This past week brought ComicsPRO's annual meeting to Pittsburgh, as retailers, publishers, creators, distributors, and more met at the event for comics retail's trade organization. It was, by all accounts, a fantastic event, with it being the first in-person one since 2020 and one that generated a lot of joy and good feelings from a side of comics that was feeling increasingly burdened with uncertainty of late. I'm not going to lie: I am super envious of everyone who went. I went once and had a fantastic time.
But because this was such a big deal at such an important time, the news, my friends, was flowing. Because there was a lot, let's rapid fire through a lot of it to highlight some of my favorite tidbits to drop there.
There was plenty more, but those are some headliners. With Emerald City Comic Con officially launching con season, I'm sure more will come this weekend as well. We'll talk about that next week, though.
2. Bill Watterson, Returning!
Massive news! Bill Watterson is returning! The Calvin & Hobbes cartoonist is teaming up with renowned caricaturist John Kascht to craft The Mysteries, a project that's labeled on Amazon as a "fantasy graphic novel" but looks a whole lot more like a picture book to me. This Andrews McMeel release is coming in October, and it's about a curious mix of calamities, knights, kingdoms, and assorted other things. By far the most interesting part about it – beyond the surprise return of the long-absent Watterson, of course – is how the art is being crafted.
As you can see in the above link, the left hand pages will be text while the right will be pictures, and it isn't just Watterson or Kascht drawing the book, but the pair doing so together in a rather unique way, as the solicitation suggests on Amazon. Here's what it says: "For the book's illustrations, Watterson and caricaturist John Kascht worked together for several years in unusually close collaboration. Both artists abandoned their past ways of working, inventing images together that neither could anticipate—a mysterious process in its own right." That is incredibly fascinating! I'm dying to know more about that process, but I suspect Watterson will not be eager to chat with me on Off Panel about it. I hope to hear more about in the build-up, though, because it's quite intriguing.
What isn't intriguing is the exhaustion that will assuredly come when the Calvin & Hobbes comparisons invariably come out upon approach. Let me just say this: Watterson made Calvin & Hobbes, and it was great…but it does not represent the totality of Watterson. It's clear he's moved on, so the best and healthiest way to enjoy The Mysteries will be as a mystery itself, and one that finds Watterson and his collaborator approaching a story in a new and frankly exciting way. And if anyone that gets the rare chance to interview Watterson tries to shoehorn in a Calvin & Hobbes comparison to a book that's just not about that life, they will belong in the same fictional jail that people who ask Alan Moore about his thoughts on Watchmen adaptations do! Let's not do that, people! Be better than that!
Anyways, welcome back to the legend. I'm excited to see what kind of story he has in store for us when The Mysteries arrives later this year.
The rest of this article is for
subscribers only.
Want to read it? A monthly SKTCHD subscription is just $4.99, or the price of one Marvel #1.
Or for the lower rate, you can sign up on our quarterly plan for just $3.99 a month, or the price of one regularly priced comic.
Want the lowest price? Sign up for the Annual Plan, which is just $2.99 a month.
Learn more about what you get with a subscription