The Hall of Fame of One Trade (or Less) Wonders
The SKTCHD Hall of Fame is a completely fake but utterly sincere hall of fame built on highlighting weird and often forgotten moments from comic history, celebrating not just good comics, but ones that stand out for unique reasons. Each initial class will be limited to four members with a couple honorable mentions worked in, and my decision making process will be driven by a process similar to the one the Today's Game Era committee used in putting Harold Baines in the Baseball Hall of Fame: they picked someone they really liked, which made it enough for them.
Everyone has that comic that they believe was gone before its time. A title canceled too early. A series that was staggered by delays until it became something more. One abandoned with little reason beyond "other things came up." These titles are both abundant and one of the ultimate comic attractions in the sense that they are all untapped potential, as readers who loved each was left wondering what could have been, if only it wasn't canceled and/or left behind. It could have been anything: even a stone cold classic, cut short before its ceiling was found.
There are a ton of titles that fit this distinction. But for the purposes of this exercise – the impeccably titled "Hall of Fame of One Trade (or Less) Wonders" – I'll be narrowing it down a bit. To be considered for this rare, majestic distinction, each title had to have just one trade paperback released or less, and they each had to be designed as a continuing series or, if in the "less" camp, a finite series of a length they're clearly never going to reach.
I made these distinctions for two reasons: to give myself a loophole to include one title in specific; and to limit myself from including something like Nate Cosby and Doc Shaner's Buddy Cops, a comic I want more of but one that didn't necessarily have a larger story beyond the one-shot that was released. I wanted to pick the best examples from this segment of comic history, but I didn't want to do it without rules, of course.
Once those boundaries were established, I had to wade through the history of comics to create the inaugural class following those parameters, as well as finding notable honorable mentions that either just missed or I really just wanted to mention. Here's what I came up with, and hey, congrats to all of the Hall of Famers. You're all beloved and missed in my mind.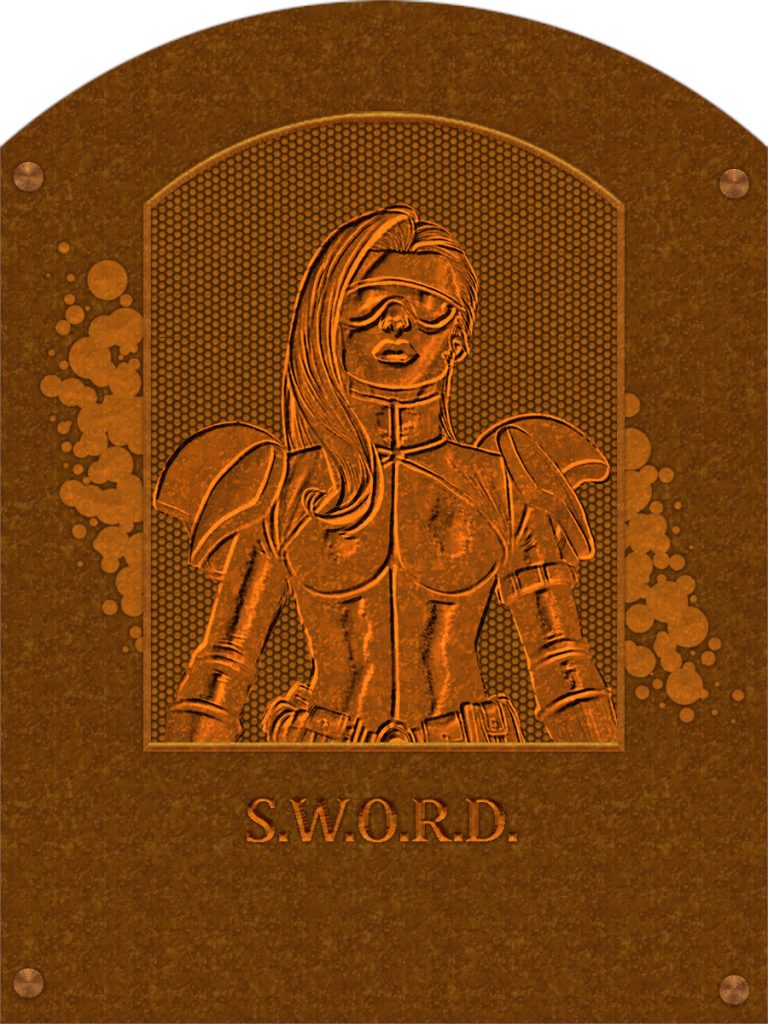 S.W.O.R.D. Unleashes, Ends, Saddens
Written by: Kieron Gillen
Art by: Steven Sanders, Craig Yeung and Matt Wilson
When I was developing this article, a fateful thing happened: S.W.O.R.D. returned, or at least it was announced to return. Al Ewing and Valerio Schiti are teaming up to resurrect this title post "X of Swords" as part of the X-Men line, which was a joyous announcement for myself and the small assortment of readers who read and loved the original iteration of this series.
Unfortunately, it truly was a small assortment of readers. This rather niche title from writer Kieron Gillen, artist Steven Sanders, inker Craig Yeung and colorist Matt Wilson that spun out of Joss Whedon and John Cassaday's Astonishing X-Men run started with low readership and only dropped from there. It was famously canceled based off the strength – or lack thereof – of orders for the first two issues, with the series concluding upon the release of its fifth issue.
In some ways, the 2009-10 S.W.O.R.D. series is the poster child of this phenomenon we're talking about, a potentially ongoing series that became definitively not that. And its short length is arguably understandable. Gillen was hardly a household name at that point, Sanders' art challenged readers' preferences for the depiction of some characters, most notably his Beast, Wilson wasn't Matty Eis, the multiple Eisner winner for Best Colorist, yet, and the title's most notable characters were Abigail Brand, Beast and Lockheed, a trio of characters hardly known for their deep fandoms. It was a tough sell, something Gillen recognized publicly, as he was thankful to have the ability to at least tell a complete story over this quintet of issues.
But it is worth noting that what they accomplished was something great. S.W.O.R.D. is a lasting memory for its readers because it managed to accomplish a lot of tough goals simultaneously in a short span. It expanded the Marvel universe with its Deep Space Nine-like story set on The Peak, the home base of the Sentient World Observation and Response Department, the titular group that deals with extraterrestrial threats and the drama that comes along with. It also endeared us to characters who don't typically get as much shine, whether that's Brand and Beast or assorted guest stars Noh-Varr and Adam X. It was fun while also being terribly smart, giving Marvel an addition to its line that felt unlike anything surrounding it. Plus, Sanders, Yeung and Wilson thrived at this type of story, even if most just remember how Sanders depicted Beast. 4
Even if the David Harper of 2010 would curse my name for saying this, it might have been better off ending where it did. Concluding at five issues made it something we hold onto as this rare burst of life and energy, a delight without the taint that comes with longevity. Because of that ending point, it became something pure in our memories, something that delighted and excited, with the hope of a return someday. In this rare instance, S.W.O.R.D. fans are getting to have their cake and eat it too, as it sounds like Ewing has plans that will build from the foundation delivered in this series. I can't wait.
The rest of this article is for
subscribers only.
Want to read it? A monthly SKTCHD subscription is just $4.99, or the price of one Marvel #1.
Or for the lower rate, you can sign up on our quarterly plan for just $3.99 a month, or the price of one regularly priced comic.
Want only the longform content? Sign up for the monthly longforms only plan, which is just $2.99 a month.
Learn more about what you get with a subscription