The Pull: A Look at the Comics Dropping the Week of December 14th
An unusually small week doesn't feel that way, thanks to a headliner that is big enough to make the week feel kaiju sized on its own. Let's dig into that book and the week's releases in the latest edition of The Pull.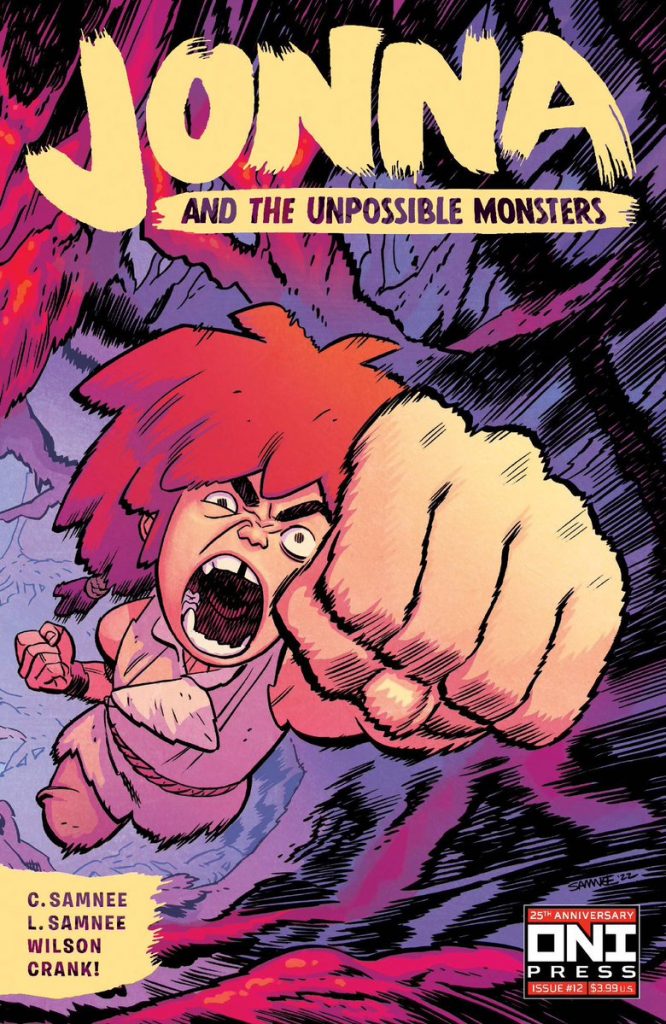 Book of the Week: Jonna and the Unpossible Monsters #12
This is a special book, as it has been throughout its run. What Chris Samnee, Laura Samnee, Matthew Wilson, and Crank! have delivered in the 11 issues so far has been marvelous, a joyous, adventurous, imaginative, fun, and emotional journey alongside sisters Jonna and Rainbow as they negotiate the crazy, kaiju-filled world they live in. I genuinely have no idea where this final issue will take us, but I don't consider that a demerit. That speaks to the successes the team has had, as I'm excited both because I can't wait to see where they take us and because anything is possible in their hands.
That's the magic of Jonna and the Unpossible Monsters. Anything is possible within its pages, even though I know there's only one real solution, one the team will find and deliver on, much to my delight. It's going to be an exciting and emotional time reading this finale, and I cannot wait until this book gets collected into a singular tome and finds its place as a modern all-ages classic, as it deserves.
The rest of this article is for
subscribers only.
Want to read it? A monthly SKTCHD subscription is just $4.99, or the price of one Marvel #1.
Or for the lower rate, you can sign up on our quarterly plan for just $3.99 a month, or the price of one regularly priced comic.
Want the lowest price? Sign up for the Annual Plan, which is just $2.99 a month.
Learn more about what you get with a subscription