The Pull: A Look at the Comics Dropping the Week of December 21st
It's the penultimate Christmas of the year. Let's dig into an abbreviated week of releases in The Pull, led by the latest from an underrated gem from 2022.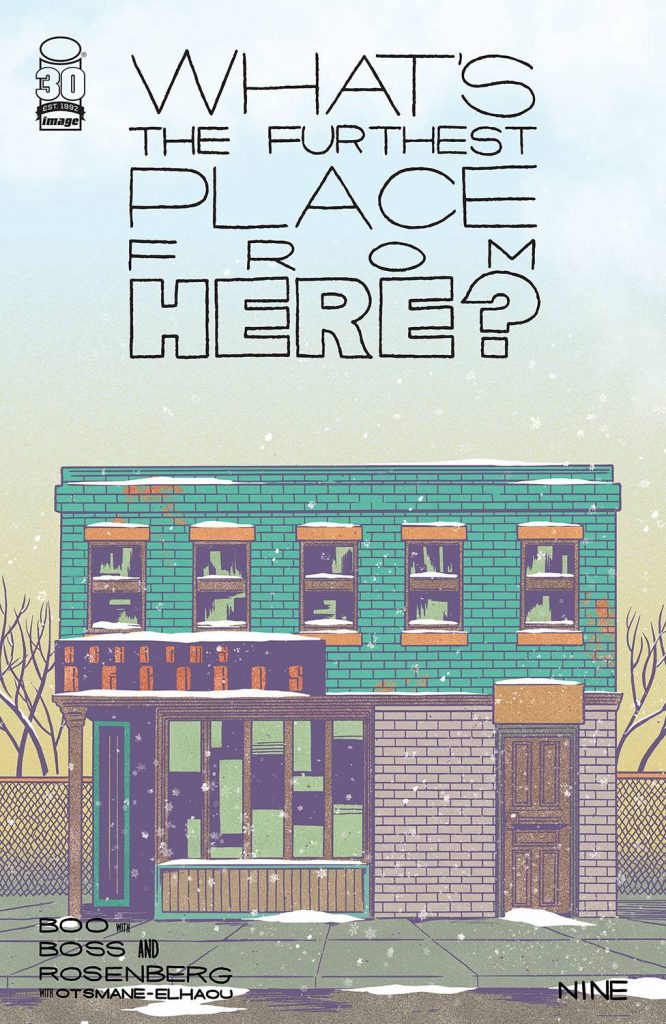 Book of the Week: What's the Furthest Place from Here? #9
This series has continued to truck along after a strong start, and we're in the final third of a trio of one-shots designed to expand on our understanding of its larger world and how it all became…this *gestures wildly at the entirety of the comic*. It's been a delight, or at least as delightful as apocalyptic stories starring misbegotten youths can be, really. And this one, based off the solicit, finds us either getting the history of The Academy – our core group of young folk based in a record store – and how/why they're a generational society comprised of the same names over and over for different people, or perhaps this is actually about The Talking Heads and how one of The Academy selected Remain in Light as the album that defines them. Probably the former, but you never know with this comic!
It also features Sweeney Boo as the guest artist, someone who is an exceptional fit for this series, and likely to close things strong as we lead into the big, big, big "Hey, remember Sid? What's up with her?" arc. I can't wait. It should be grand.
The rest of this article is for
subscribers only.
Want to read it? A monthly SKTCHD subscription is just $4.99, or the price of one Marvel #1.
Or for the lower rate, you can sign up on our quarterly plan for just $3.99 a month, or the price of one regularly priced comic.
Want the lowest price? Sign up for the Annual Plan, which is just $2.99 a month.
Learn more about what you get with a subscription